34m Steel Truss Installed at Plymouth Cross
On Thursday 28th March we started to take delivery of the largest piece of steel on the
Plymouth Cross
project, transported many miles across country.
Designed by
Lyons O'Neill
Structural Engineers, it was transported 140miles from Salisbury to our site in Plymouth City Centre.
The southern infill Truss is formed from different members: Top and Bottom chords: 356 x 368 x 202 UC sections. Diagonal members: 305 x 305 x 158 UC sections.
Fabricated by
MGP Steel
, the Truss was broken into 6 sections to allow it to be transported to site and erected. The pieces ranged in size from 3.4t to 5.6t and were trial fitted at the steel yard to ensure the close tolerance holes lined up. Install took 3 days and involved doing up 1376 big bolts.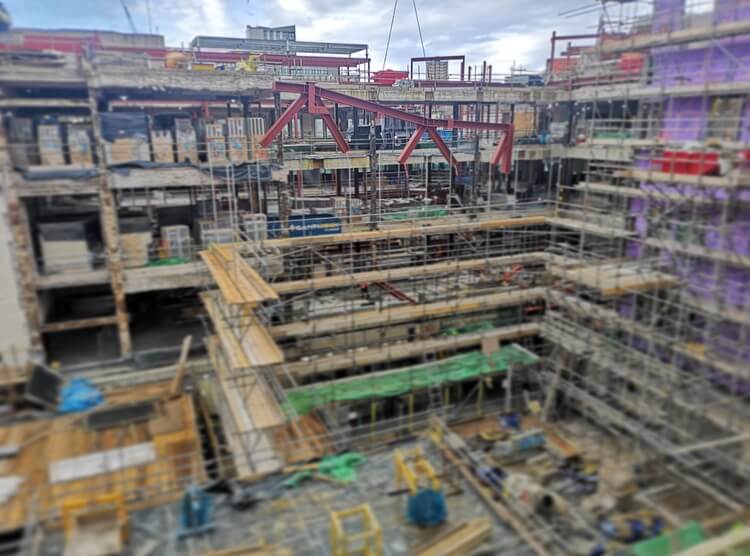 The span across 34m of live Argos building required meticulous planning. To ensure a safe and convenient install, avoiding any required works or access in Argos' building, a temporary works solution was devised. This temporary works solution was created by
BW Murray
, Structural & Civil Engineer Design. This used the existing columns as a lever point, hanging the truss off the existing building until install was completed.
The new Truss supports 4 storeys of new residential accommodation which tie back to the existing building.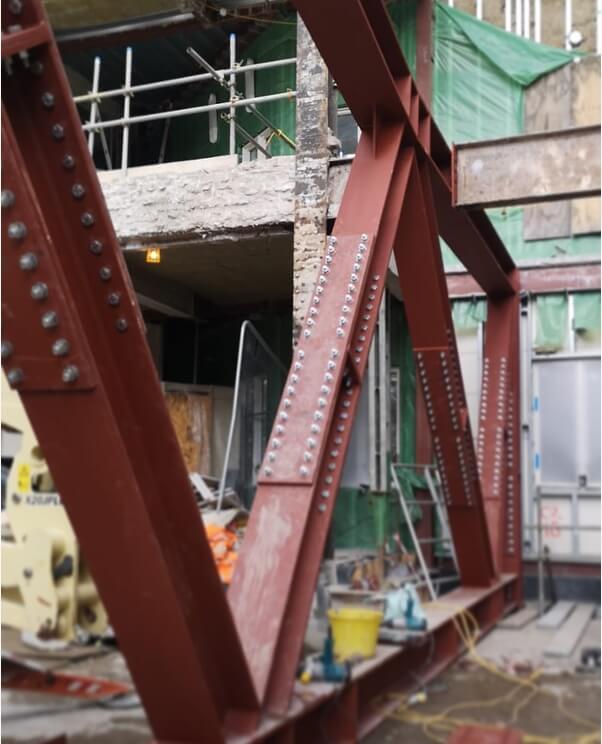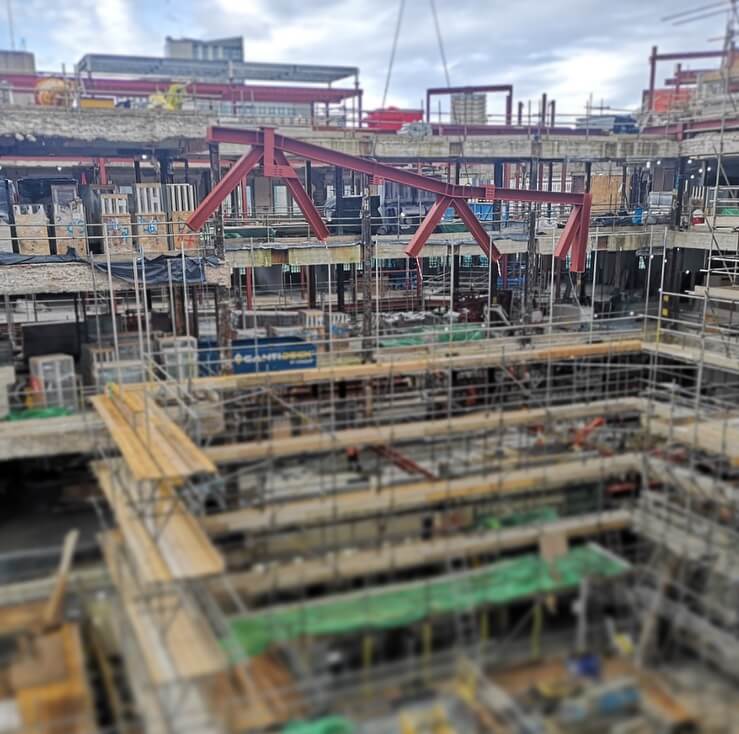 Back