Project Update: Downpatrick
This month on site at
Downpatrick
, Phase 2 works are ongoing with all houses erected and 1st & 2nd fix taking place.
At the Infirmary Building a new roof is installed and the super structure work is ongoing.
The Admin Building new roof has been installed with all internal work progressing.
More updates to come.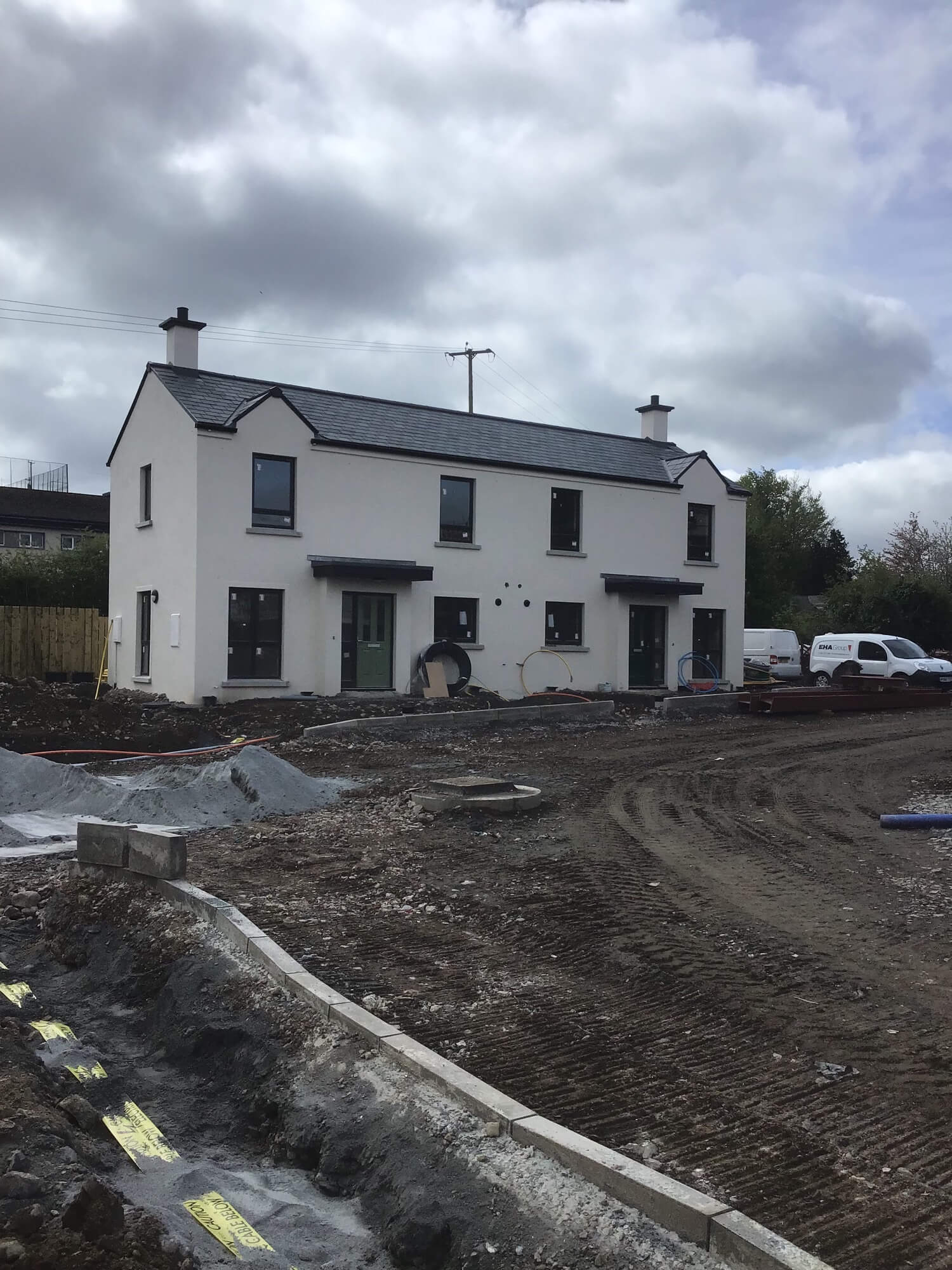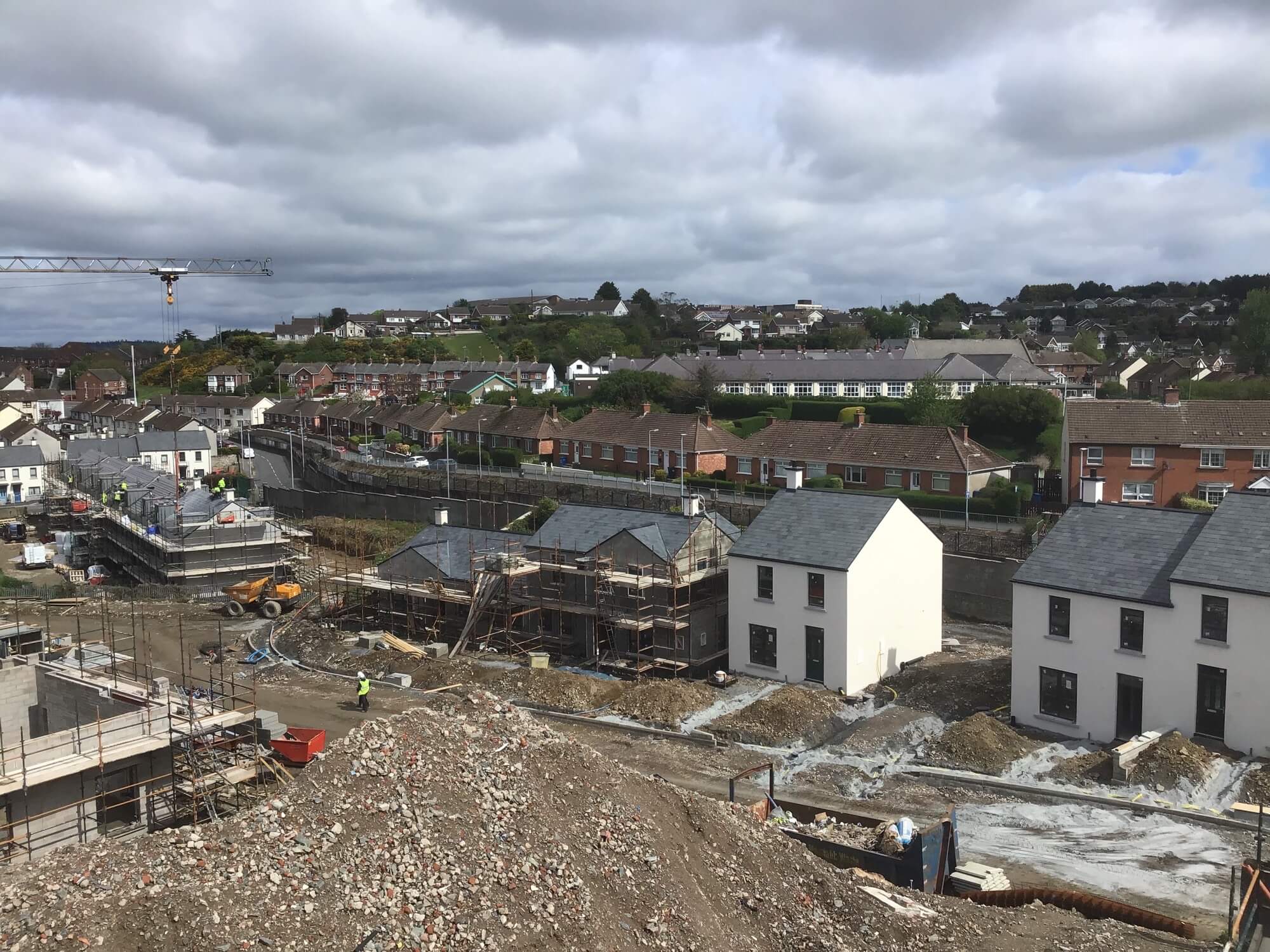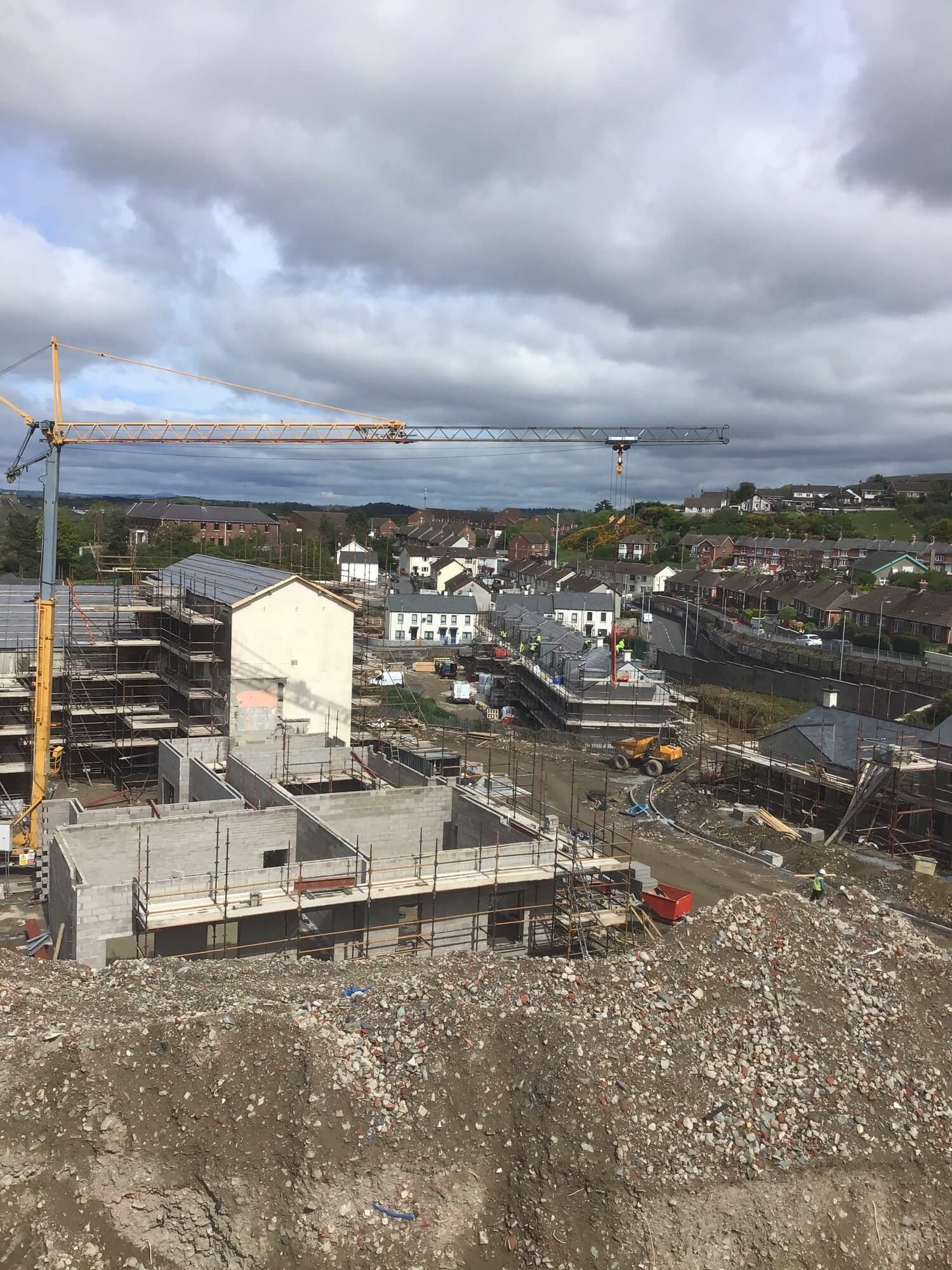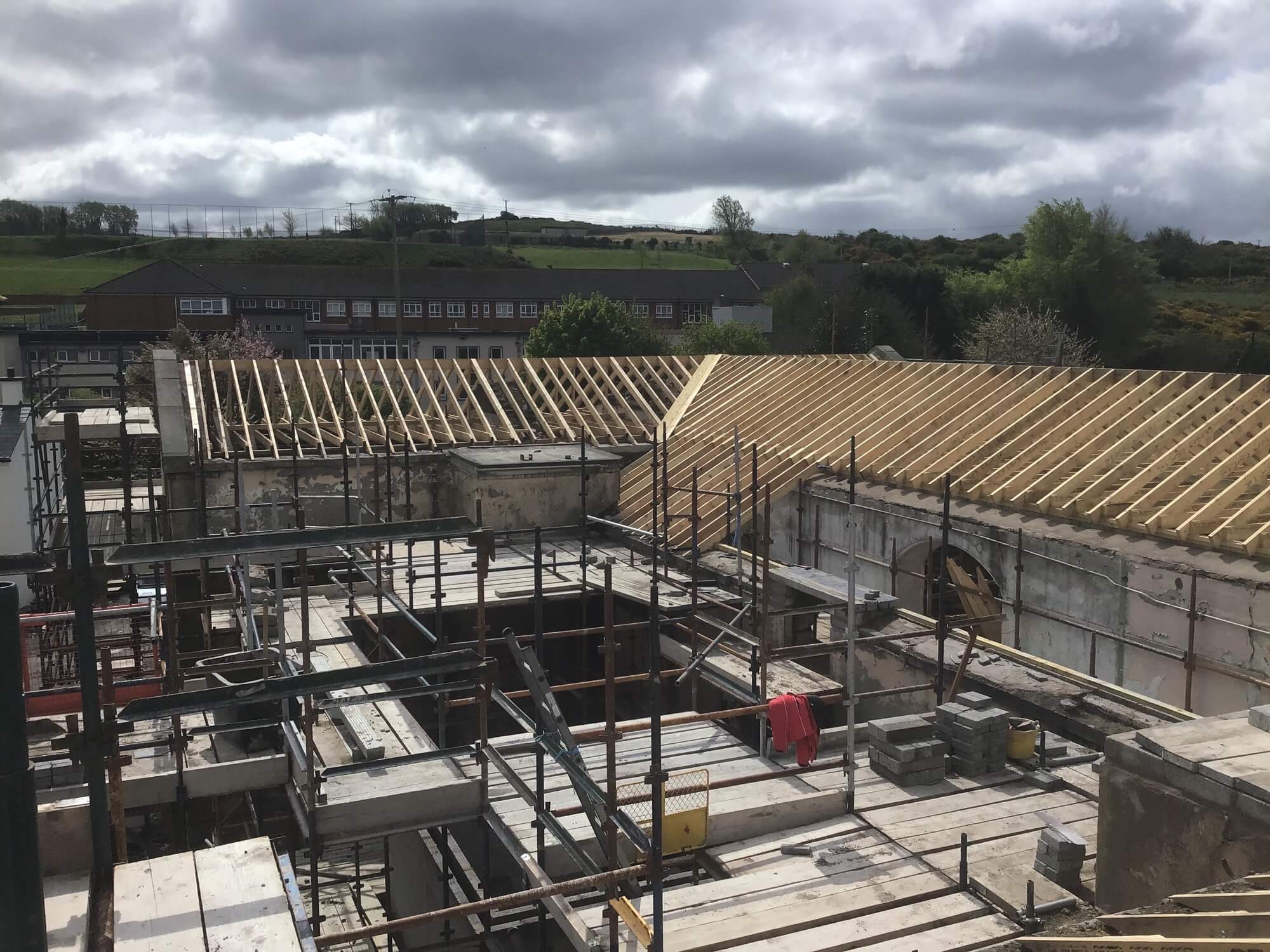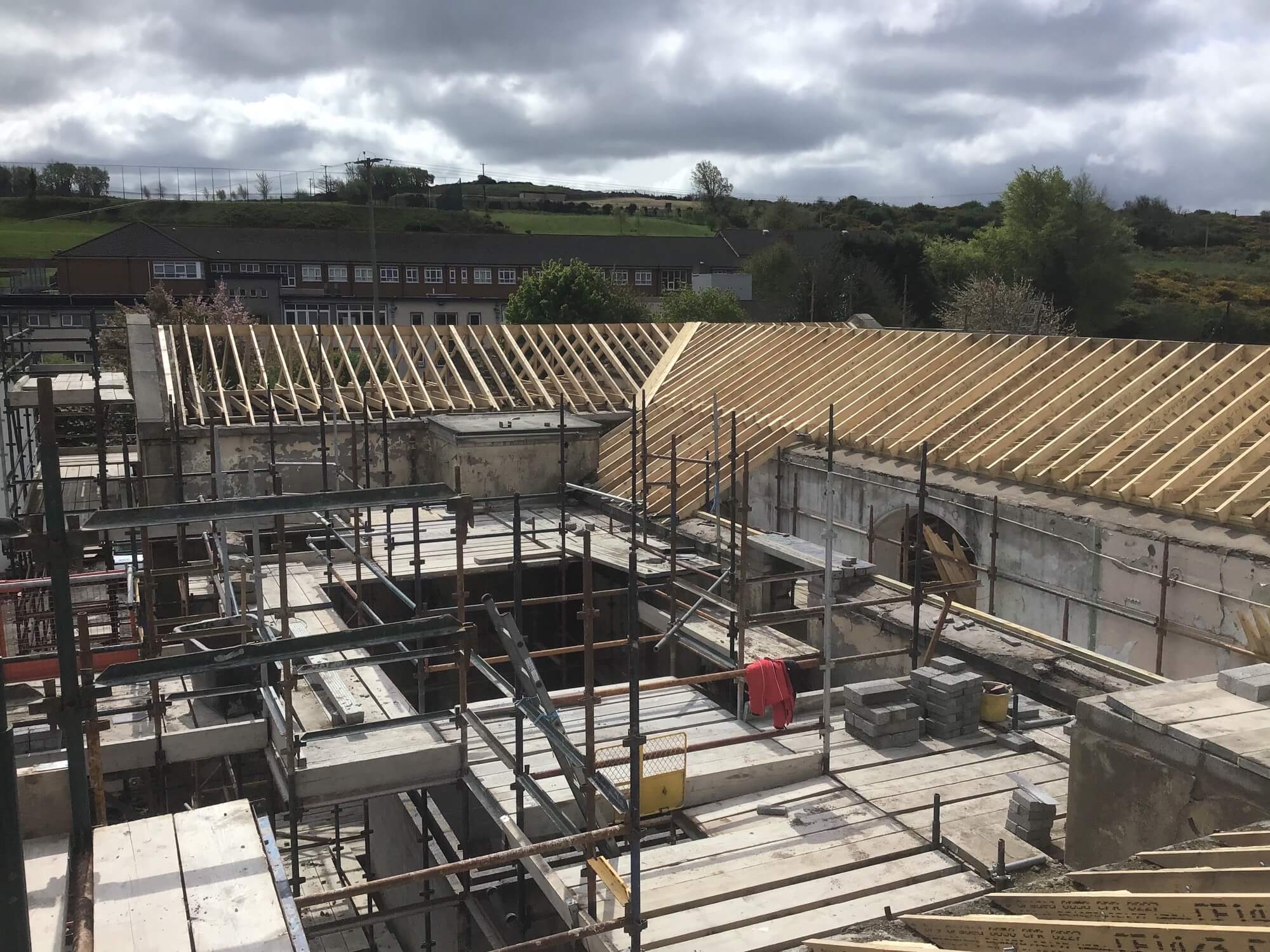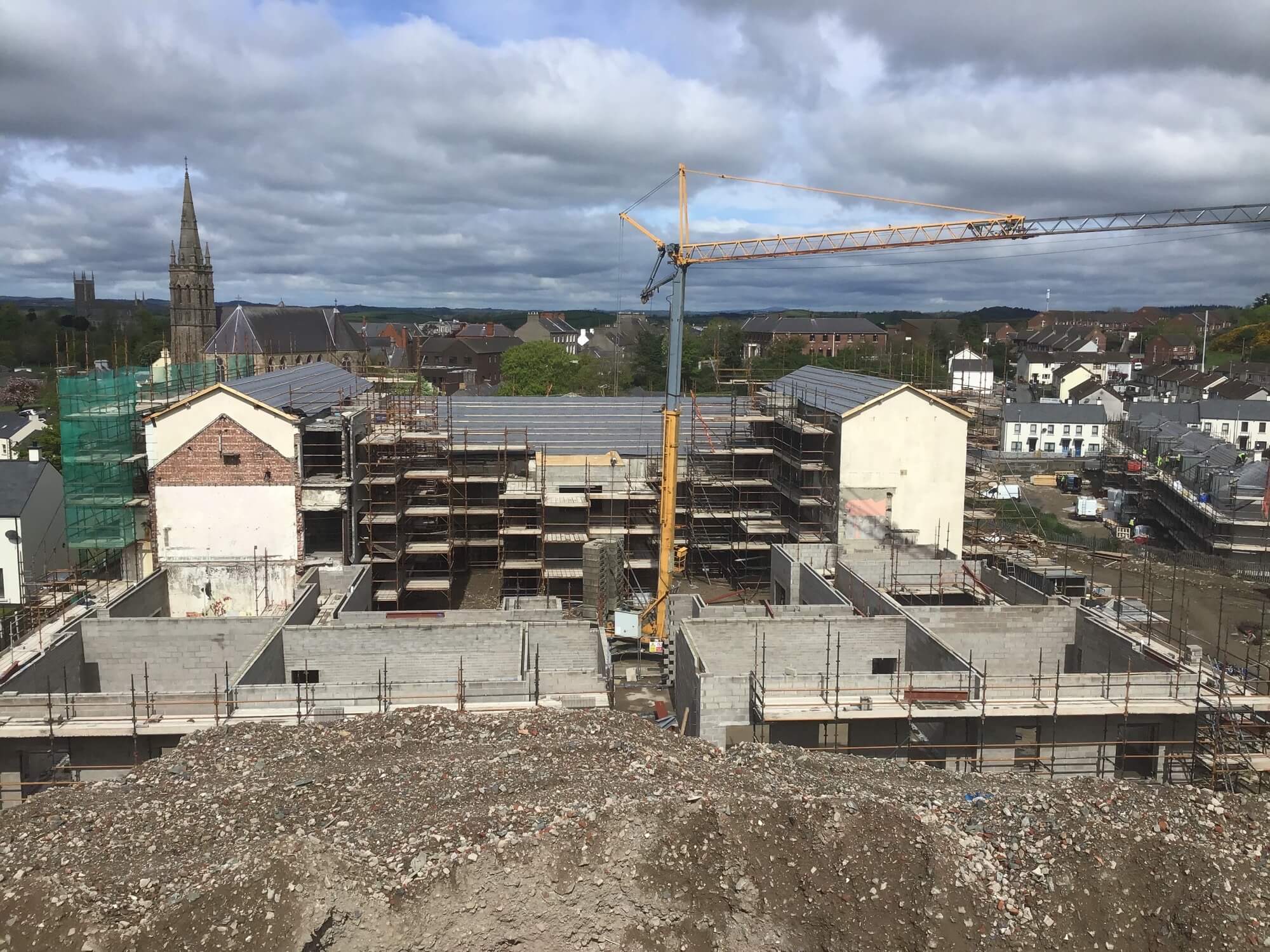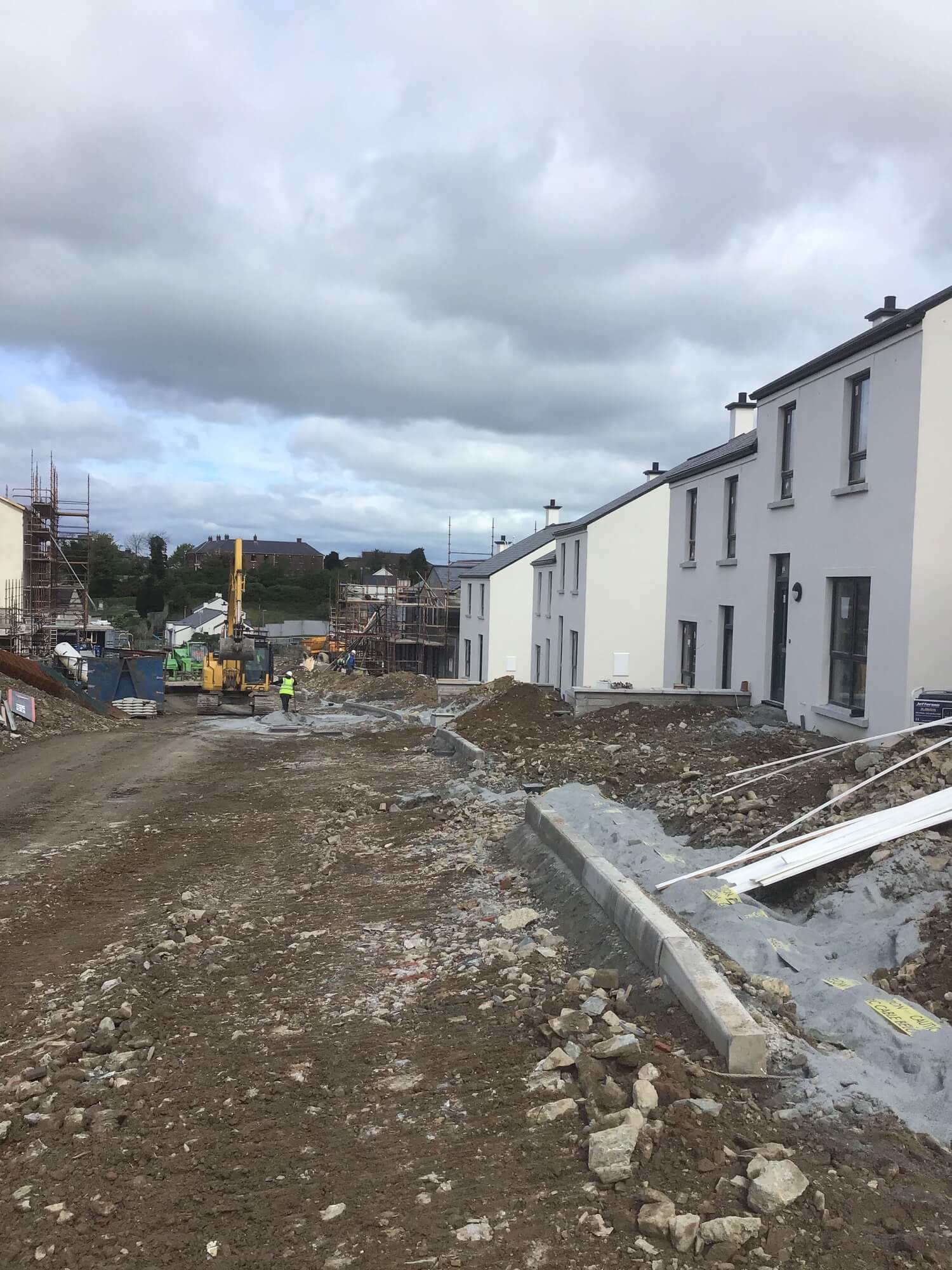 Back