Excellent CCS Site Report
EHA receive 4.5/5 Stars

We were delighted to receive our Site Report from the Considerate Constructor's Scheme (CCS) today. The CCS Site Report was for our site in Plymouth City Centre; the former Derry's Department Store. This redevelopment project will convert the existing, large retail building into a mixed-use facility. It will become a 500-bed student accommodation block, a 110-bedroom top floor, leading hotel chain and 7 mixed purpose, ground floor retail units and student facilities.
The CCS Site Report stated that EHA are performing to an excellent standard well beyond the minimum requirements of the Considerate Constructor Scheme's Code of Considerate Practice.
Achieving 4.5 stars out of 5 is a level of performance that is considered to be excellent.
This star rating system ranges from three stars up to five and helps construction sites to promote their considerate performance in an easy to understand, visual way to the public.
The Code is designed to encourage the industry to improve the image of construction through caring about appearance, respecting the community, protecting the environment, securing everyone's safety and valuing the workforce.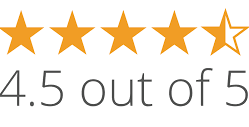 Highlights from the feedback included:
First impressions of the project were excellent and gave a positive image of the construction industry.
The site works to the highest levels of safety performance.
The site continues to address to a high standard the issues relating to valuing their workforce.
The site hoarding will be updated with A1 posters to promote the Considerate Construction Scheme. Read more about our project in Plymouth.
Back