Project Update: Ravensdale Street
At Ravensdale Street, East Belfast the team are progressing well with the 6 social housing units currently under construction.
The brick and block work are continuing on the ground floor as well as structural steelwork and cantilevered floor support frame. As well as the 1st floor slabs and stairs.
More updates to come.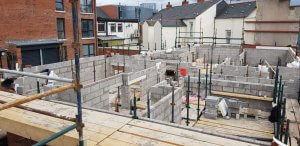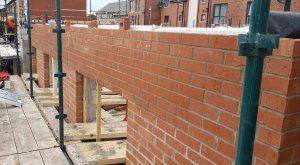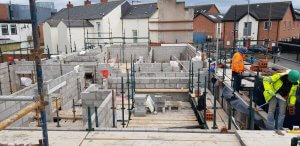 Back