Buncrana Road, Derry School Visit
We were delighted to host a P7 class from St Patricks Primary School as part of the Street Naming competition at our site in Buncrana Road.
Twenty-four pupils, accompanied by their teacher Mrs Roisin Doherty & 2 Assistants joined us on site.
The children proposed names for this new housing development which is progressing well in EHA's local area of Derry.
The four winners, who's proposed names have been put forward to the Council are:
Eva Bradly "Iona's Hill's"
Emma Doherty "Templemore Crescent"
Mollai Doherty "Greenway Gardens"
Emily Nash "Faustina Terrace"
The council will make a decision this month and announce the winning name.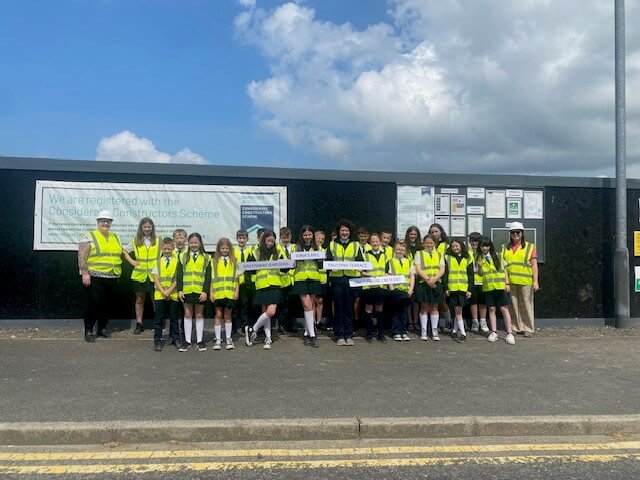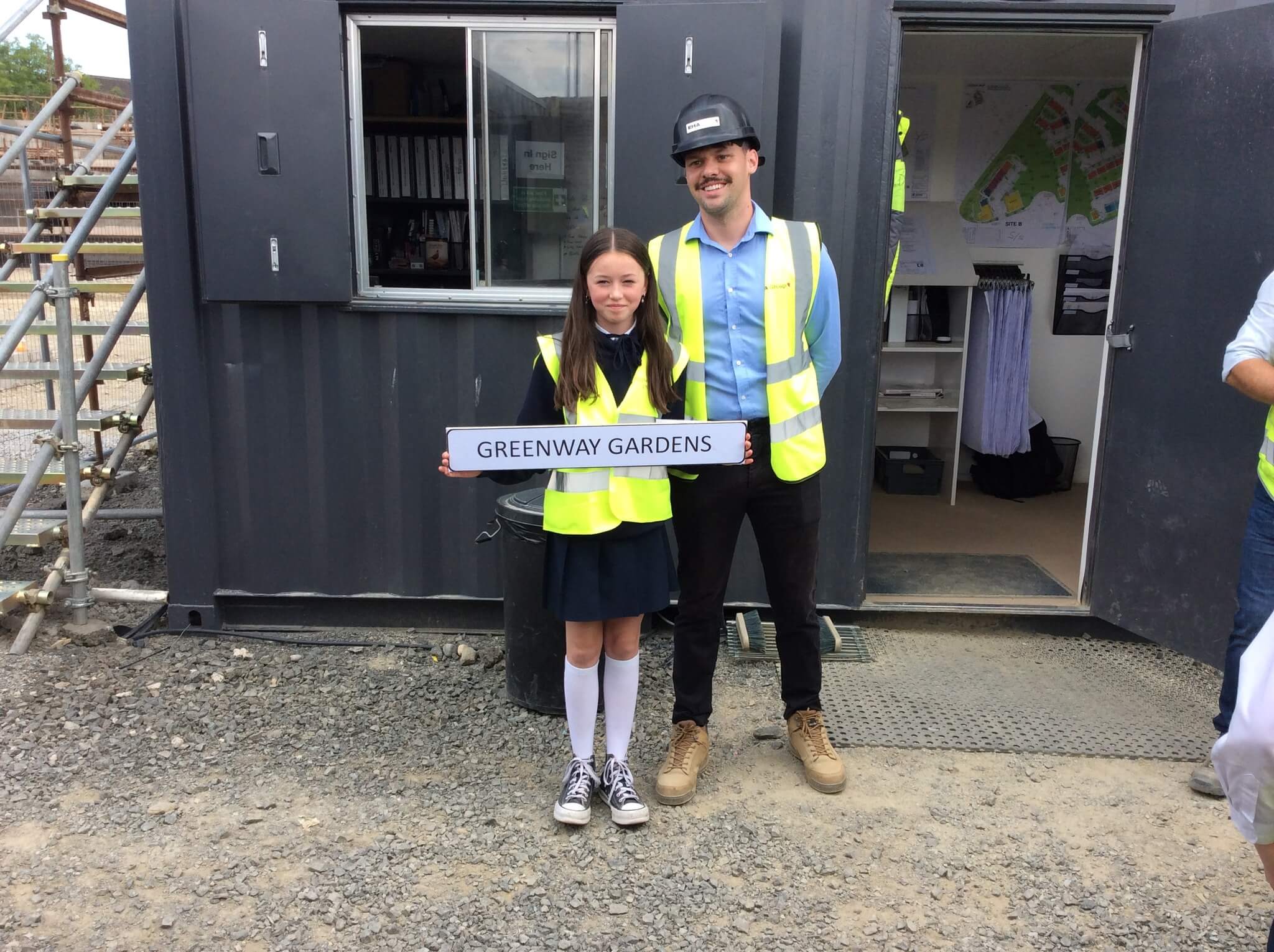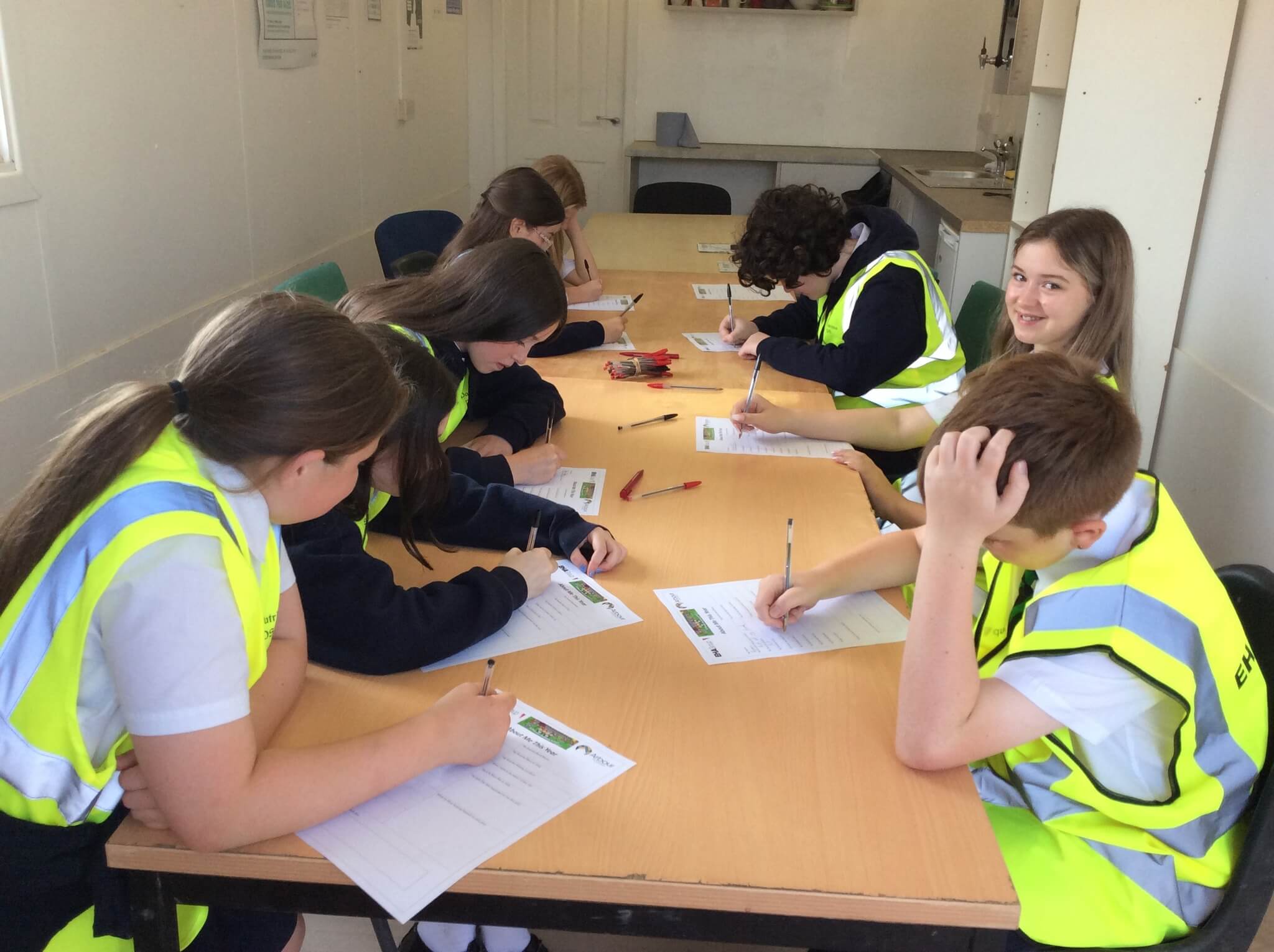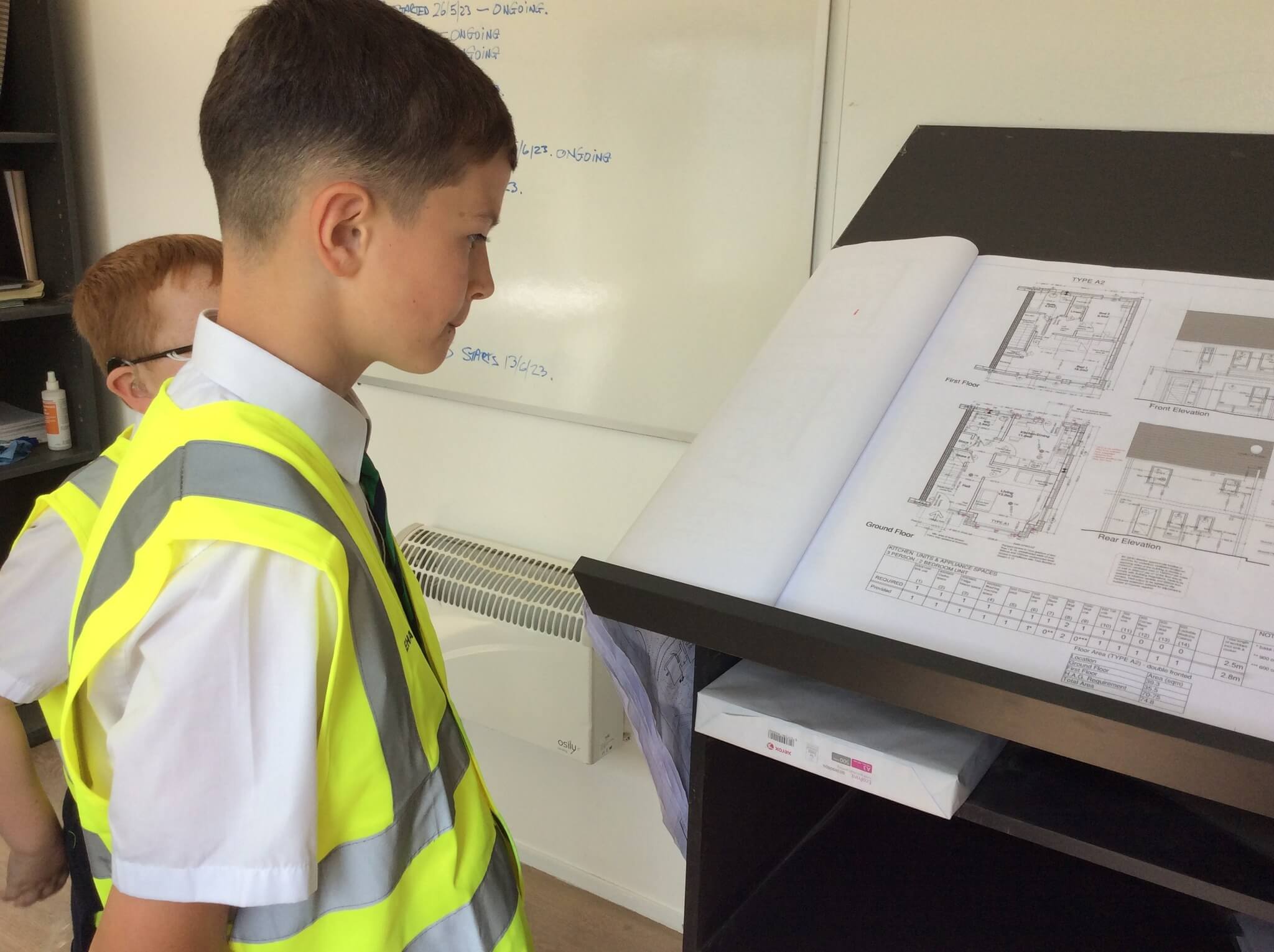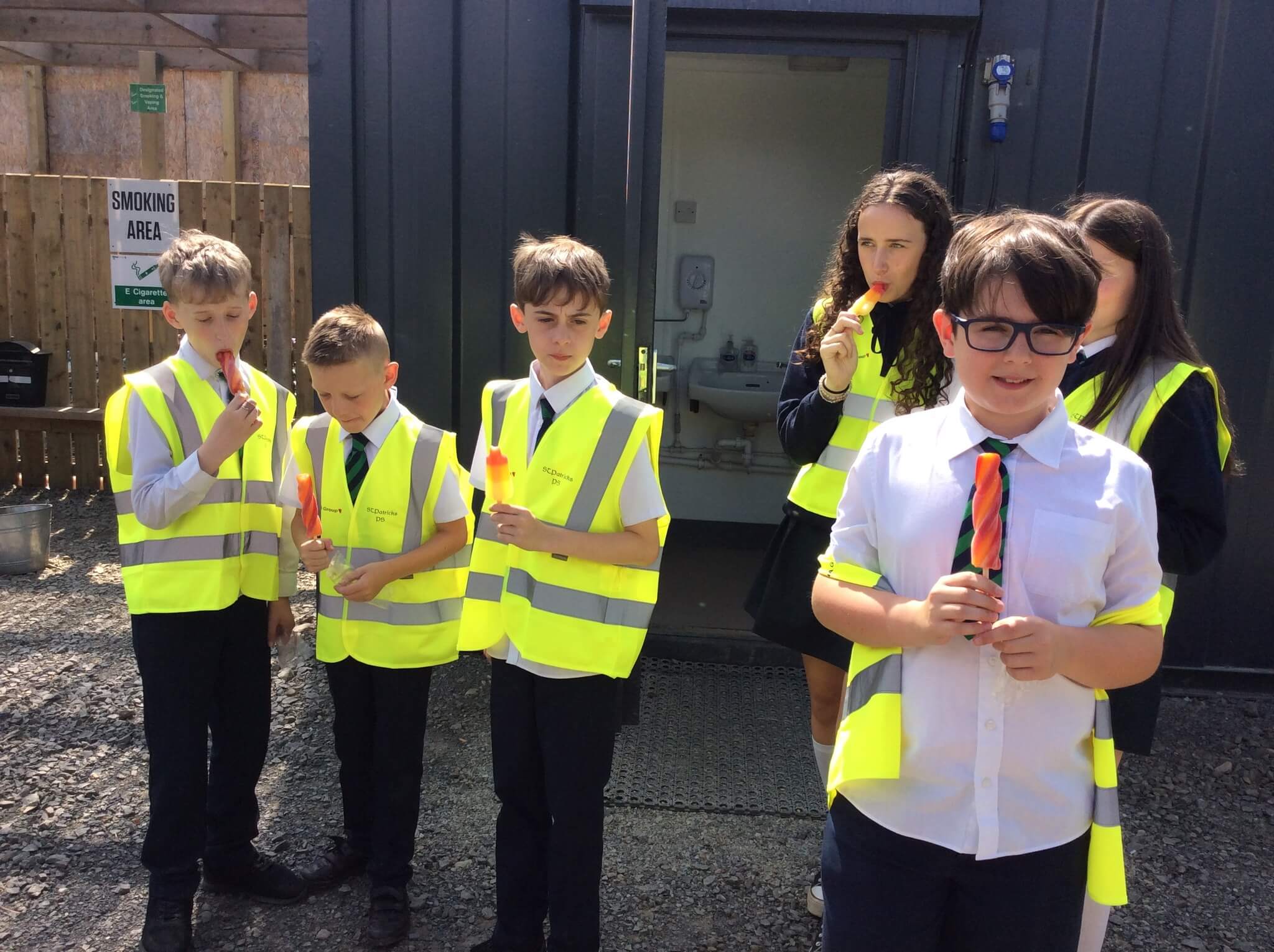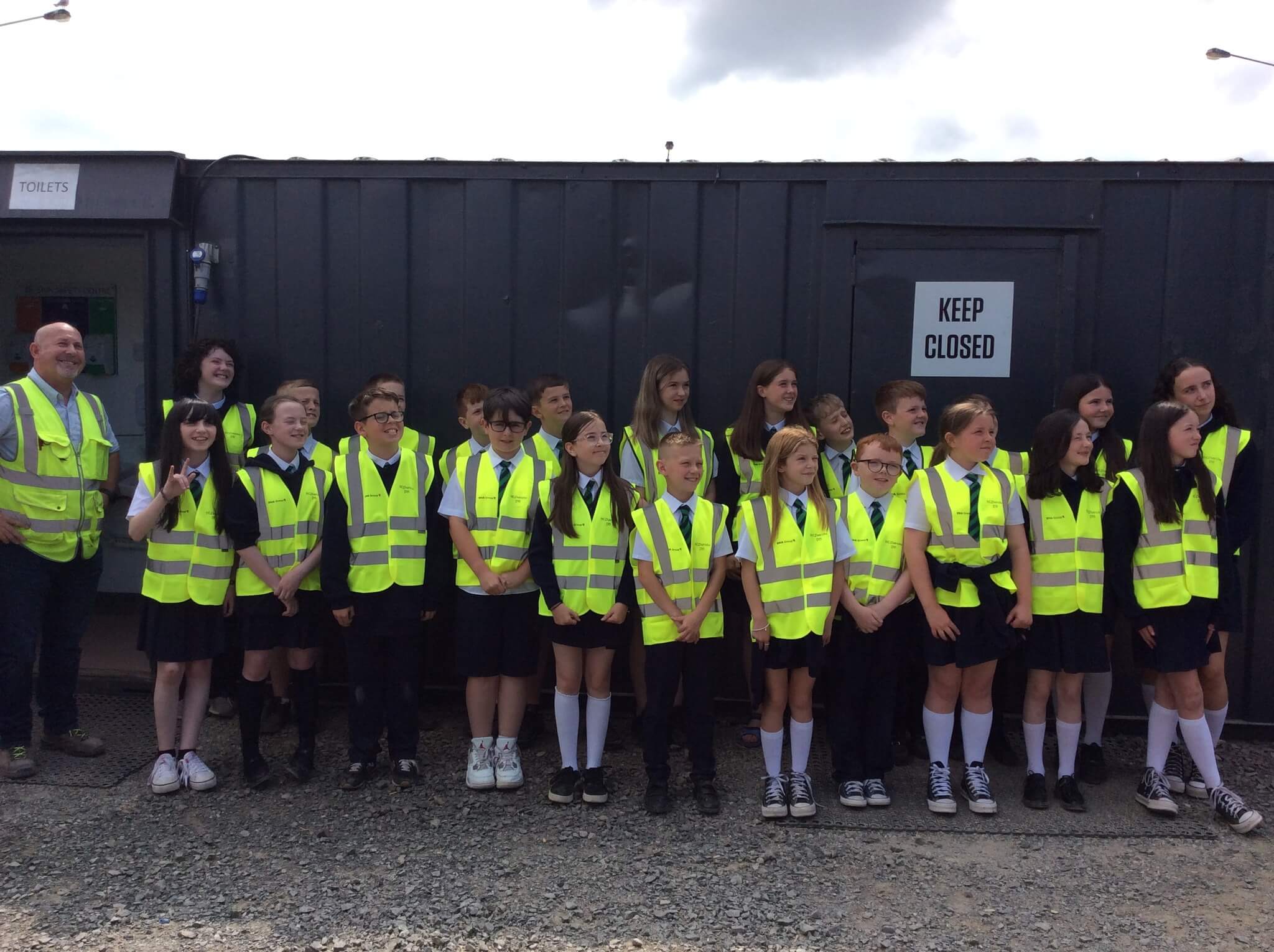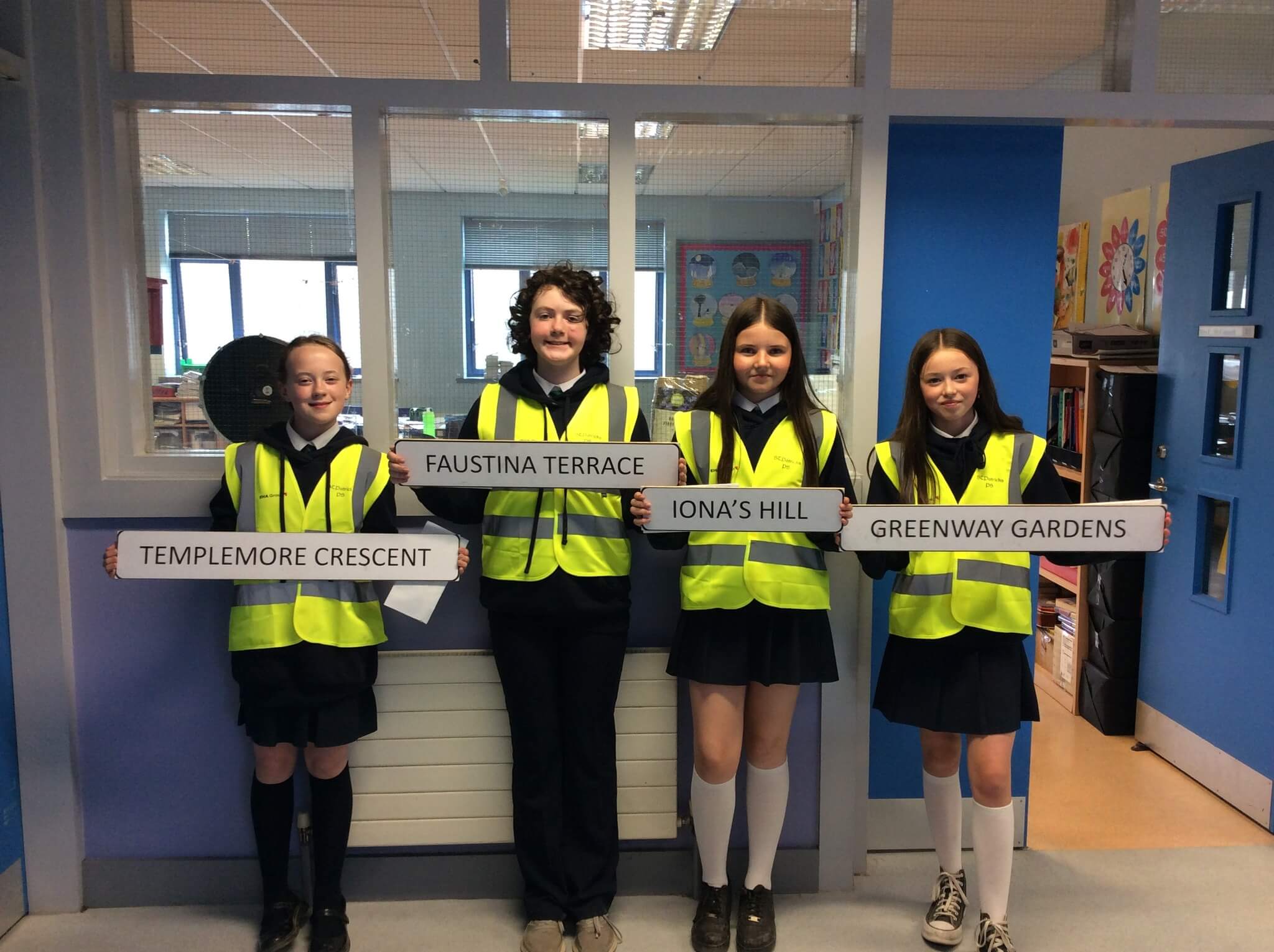 Back