Completion Pictures Huntingdon Hill
Last month we had final completion pictures taken of our private residential development in Derriaghy.
Nine months since handover, the shrubs, plants and landscaping at Huntingdon Hill are blooming and the residents are settling in very well.
The scheme of 46 new luxury homes are conveniently located just 15 minutes between both Lisburn and Belfast.
Located on a very step incline, the site required a large cut and fill excavation for the floor levels to work for disabled access. The entrance road also ran along a river. This required a great deal of planning to ensure the river wasn't contaminated by the cut and fill, as well as the moving of materials.
Prioritising the local environment and habitat, we worked around the plans for a reinforced concrete wall along the river to hold up the entrance road. This would eliminate the river bank which was home to various wild life. Instead, we constructed a Maccaferri Green Terramesh banking system which lets the river bank grow back to its original state. These banks also extended throughout the full length of the eastern boundary of the site, therefore greatly reducing the amount of material that needed to be taken off site.
At Huntingdon Hill, we also used an Attenuation System that had not been used before in Northern Ireland. NI Water have now approved this which enables other construction companies to avail of this system in the future, reducing the use of concrete systems.
The scheme also had its judging site visit last month by the Construction Employers Federation (CEF) judges. The scheme is shortlisted for this year's Construction Excellence Awards.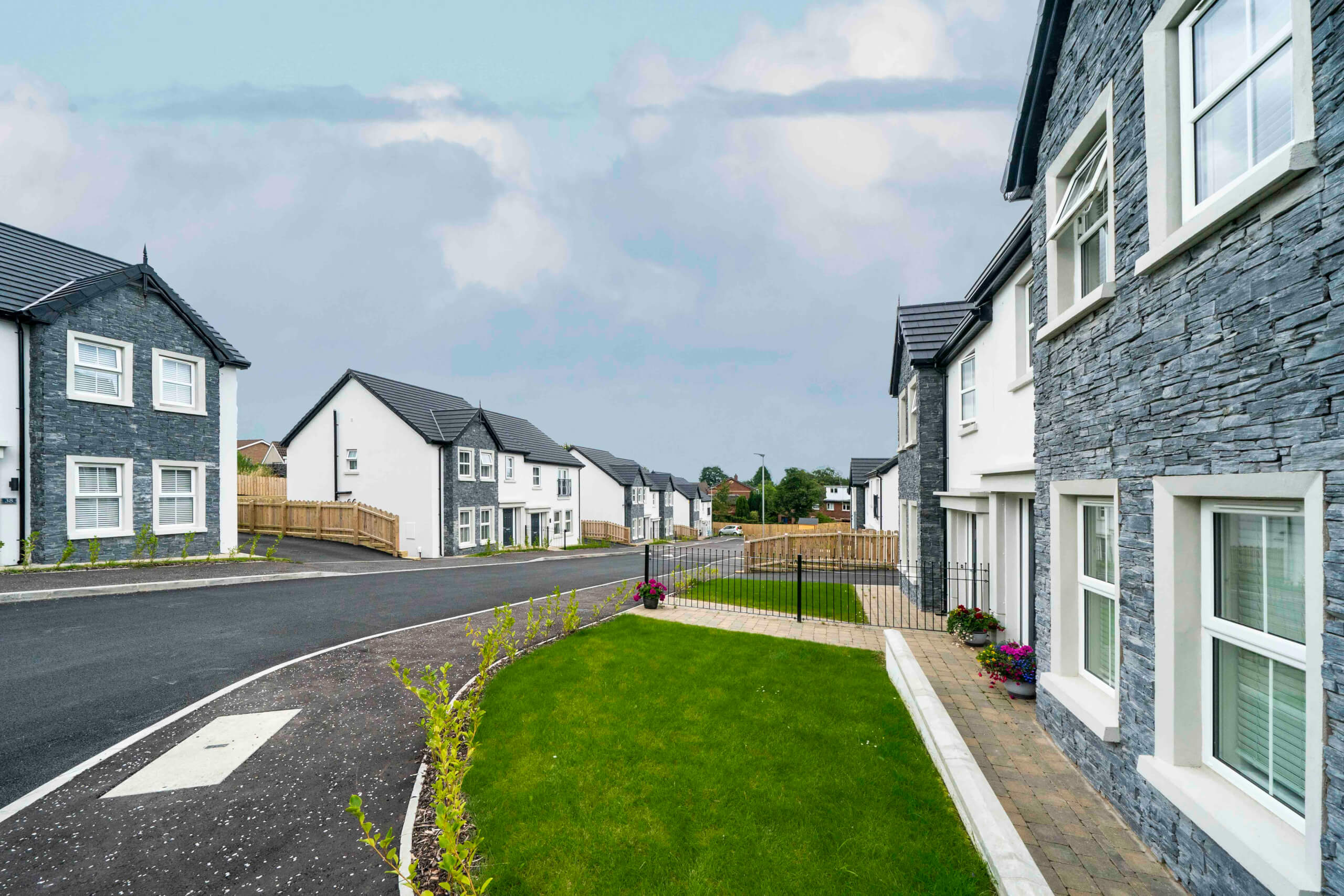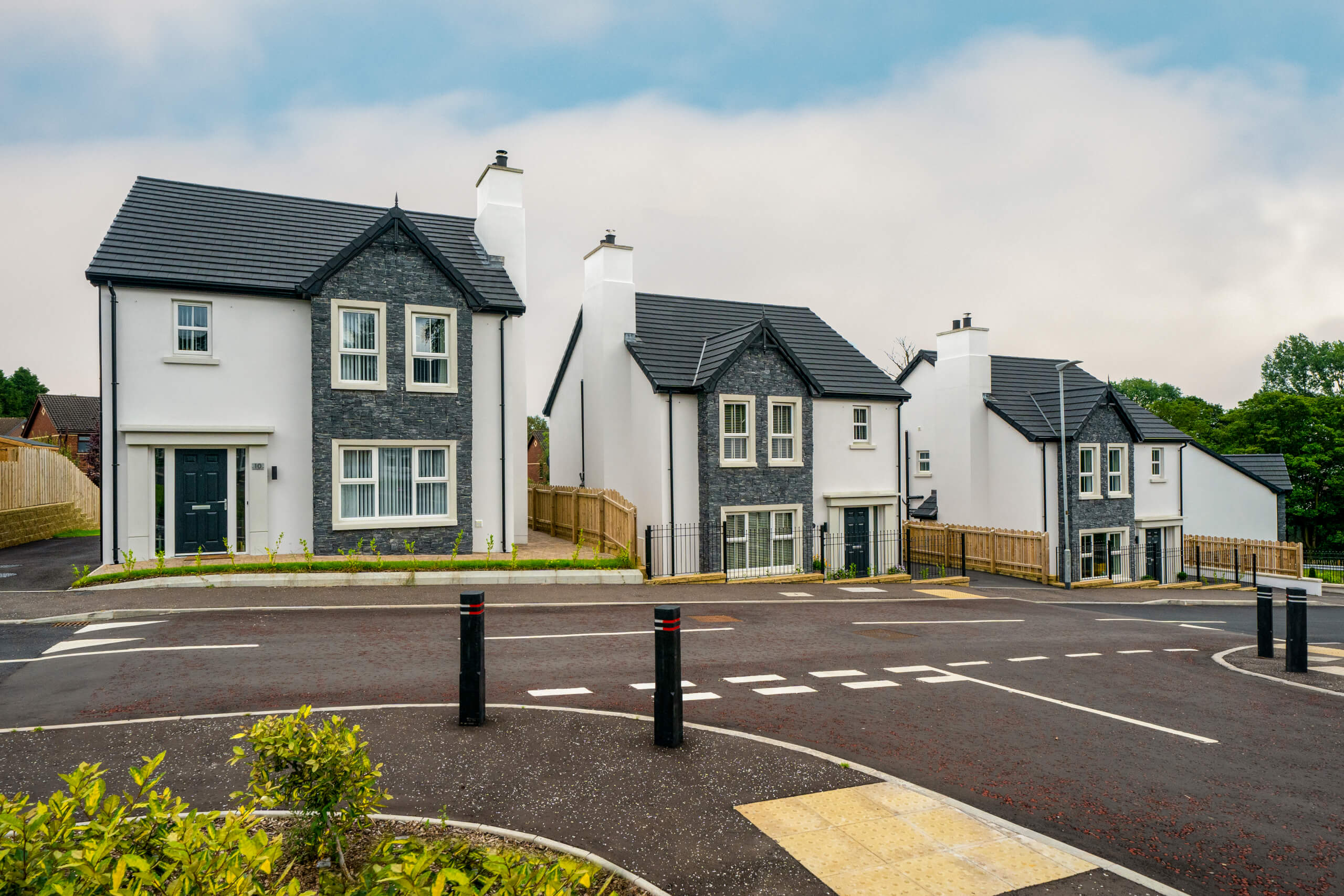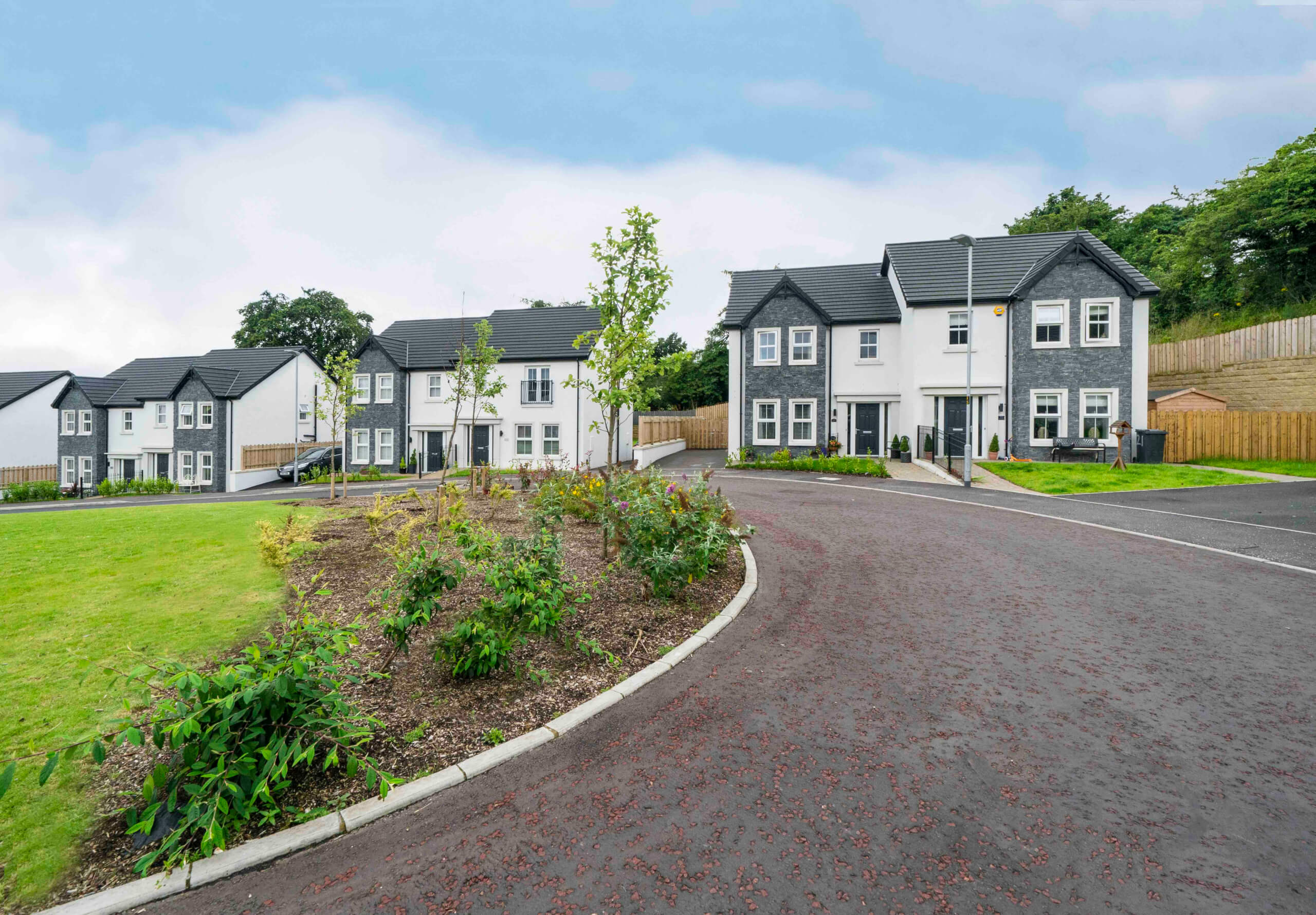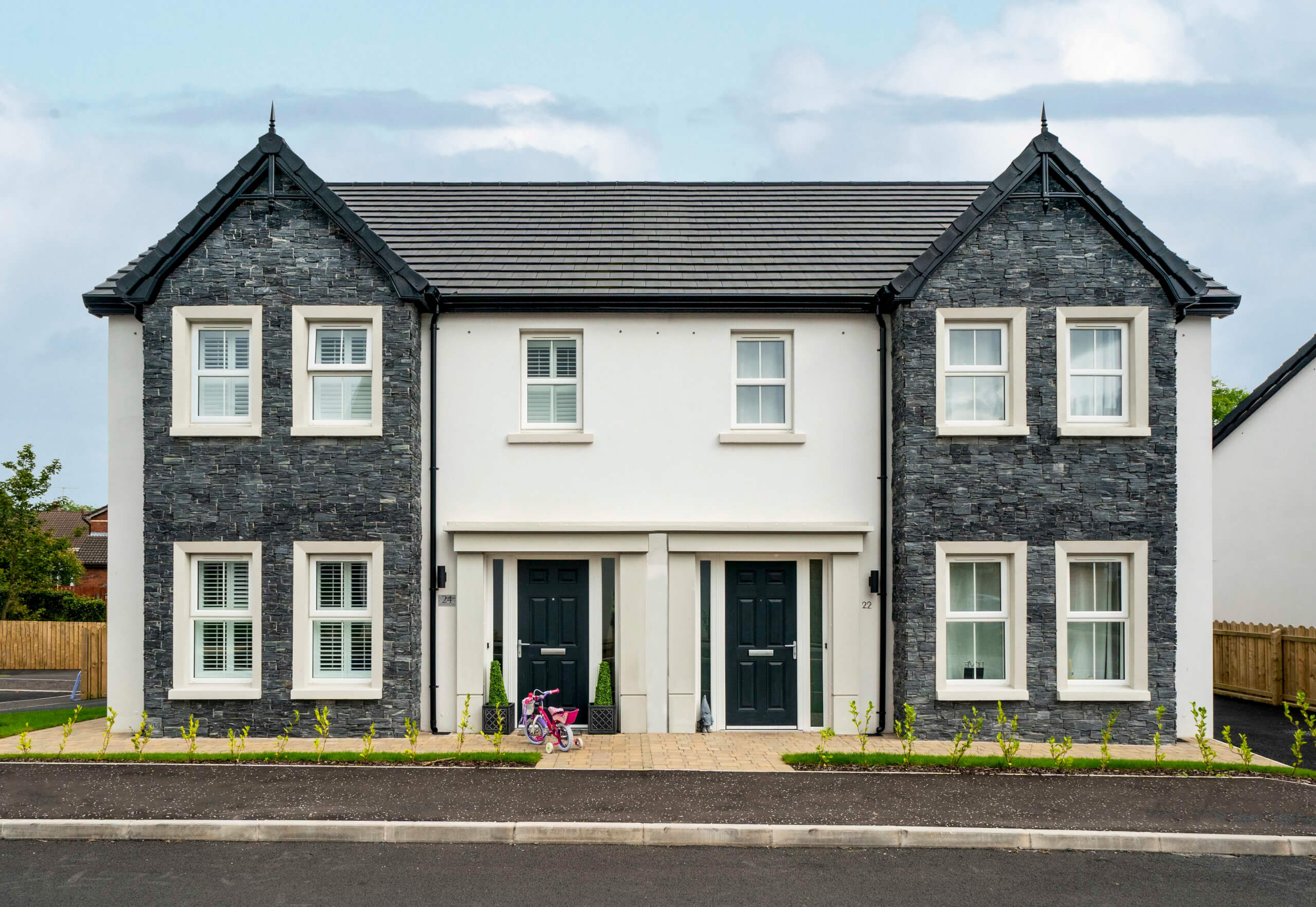 Back