Derry's Plymouth escalators removed by crane
The escalators of the old Derry's Department Store Plymouth had to be removed by crane.. through the open roof!
We are working on a major redevelopment project in the old department sore and adjoining 7 storey building. This involves remodelling, extending and refurbishing the existing structure. It will become a 500 bed student accommodation block, 110 top floor hotel rooms and ground floor retail units.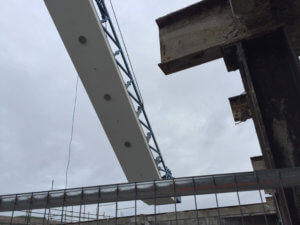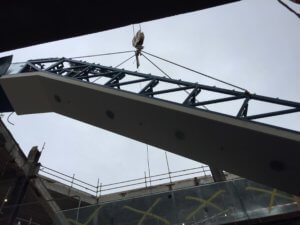 We created 3 new internal atriums through this 4 storey construction, to bring light to the student rooms within the building. Once these areas had been carved out, it allowed us to lift the escalators out through the roof opening. This was of course done by one of our expert, skilled crane operators.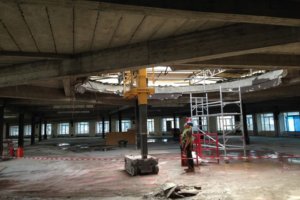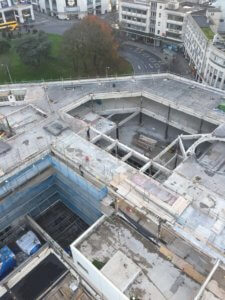 To complete the project we will also create a new lightweight storey to the top of the existing Derry's building. Furthermore, 4 storeys will be added to the top of the adjoining Co-op building.
Derry's Department Store was once one of Plymouth's best known stores, which opened as the Co-operative in 1953. It closed its doors for the final time in July 2010.
See more on our Plymouth Project.
Back