Holywood Men's Shed
EHA Group is currently constructing 14 apartments on the Old Holywood Road in Holywood, County Down.
We have joined forces with the local Men's Shed to ensure that timbers from the site are recycled and put to good use.
The Holywood Men's Shed Manager Andy presented our Site Manager Ray McArdle with their recently made pallet seat, created from recycled pallets from the apartment project.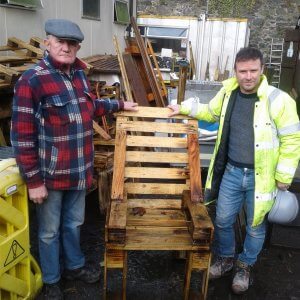 Back