International Women's Day celebrates Women in Construction
This year as we mark International Women's Day, we take a look at the role of women in the construction industry. Despite progress in recent years, only 12% of the construction industry workforce is women, highlighting the urgent need for innovative solutions towards achieving gender equality.
Two of EHA's team were recently featured encouraging more females into the industry based upon their first hand experience.
Emma Donaghy, Quantity Surveyor said, "Although I am frequently the only girl on the construction site there is a slowly growing presence of women across the professions. I have a friend who is a Health and Safety Manager and there is a female apprentice with the electricians on our Upper Newtownards Road project."
"I really enjoy getting out of the office and on site to see the physical progress being made and I'm sure most other young women would appreciate a profession where the job satisfaction is quantifiable."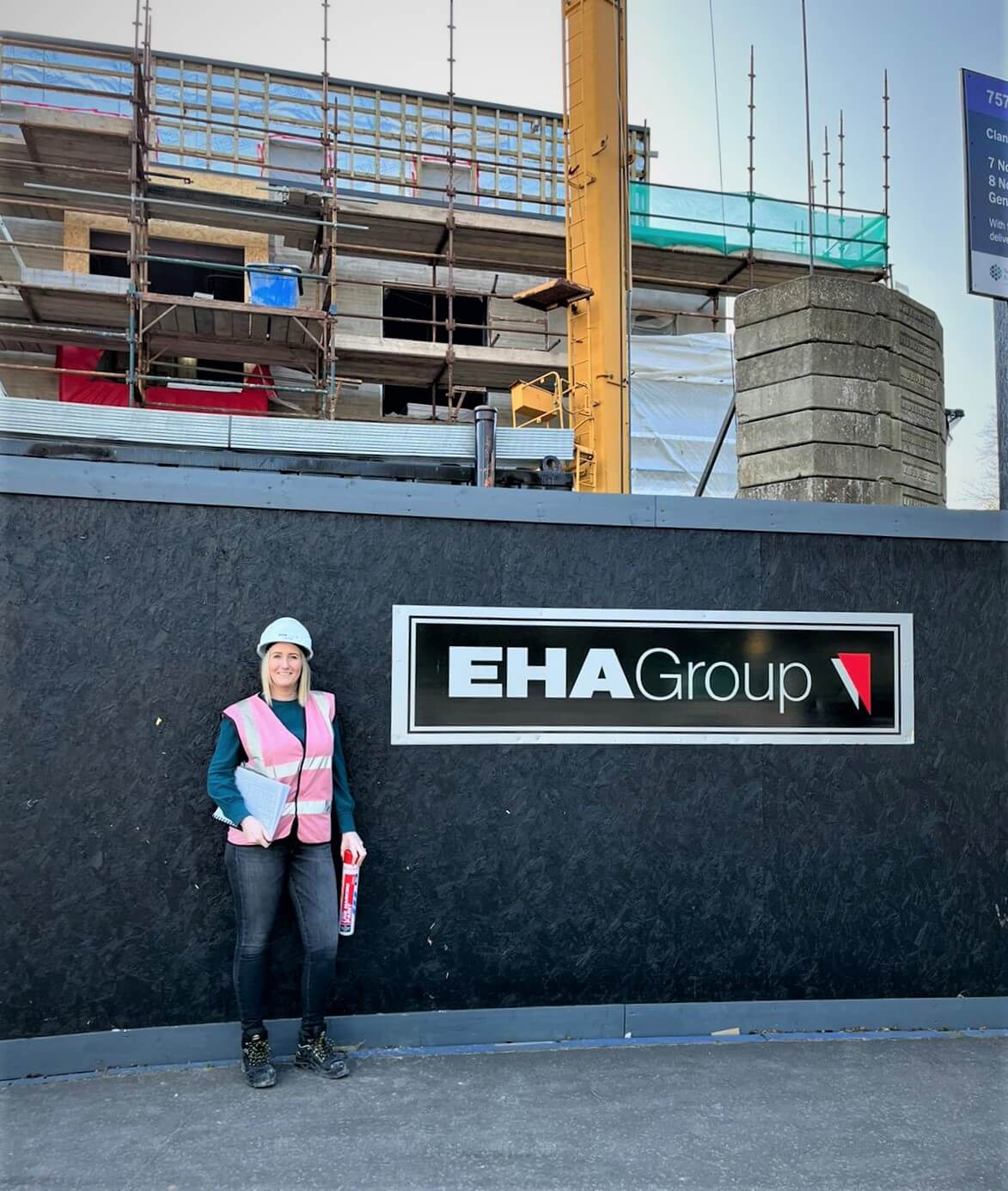 Charlotte Hassan, placement student with EHA studying a degree in Construction Engineering and Management said, "I would definitely recommend a career in construction to anyone. Being onsite and seeing how raw materials can be changed into buildings and infrastructure and how the results can change peoples' lives is remarkable."
"The construction industry is also growing and the number of women within the sector is growing all of the time. I think if young girls are aware of the opportunities available for them whilst at school and choosing their future career paths, it would definitely help the number of girls going into construction. There are so many jobs to choose from too from engineering, management, design or consultancy, there is a suitable job for everyone."
Back