ISO Audit
We underwent our latest ISO accreditation audit covering:
BS EN ISO 45001:2018 Health & Safety Management System
BS EN ISO 14001:2015 Environmental Management System
BS EN ISO 9001:2015 Quality Management System
Performance Management – Benchmarking – KPI Engine & Safe System Of Work
These international standards ensure the quality, safety, and efficiency of our systems.
By implementing these standards we can exceed our customers' expectations and build fulfilling careers for our people.
*Surveillance update complete November 2022.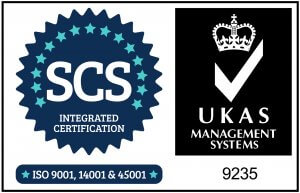 Back