Team EHA raise £4,855 for Northern Ireland Chest Heart & Stroke!
We are delighted to announce our total fundraising amount of £4,855 for Northern Ireland Chest Heart & Stroke!
This fantastic amount was raised by our brilliant runners who took part in the Waterside Half Marathon Run to Remember "Danny's Run."
Danny's Run was in tribute to colleague and great friend Danny McAuley who is greatly missed since his sudden death in May this year. Danny's passing led to people from all levels of fitness dedicating their time, and training hard over the Summer for the Half Marathon. A team of 15 finally took to the roads in Derry City Centre on a very wet Sunday, 3rd September 2017.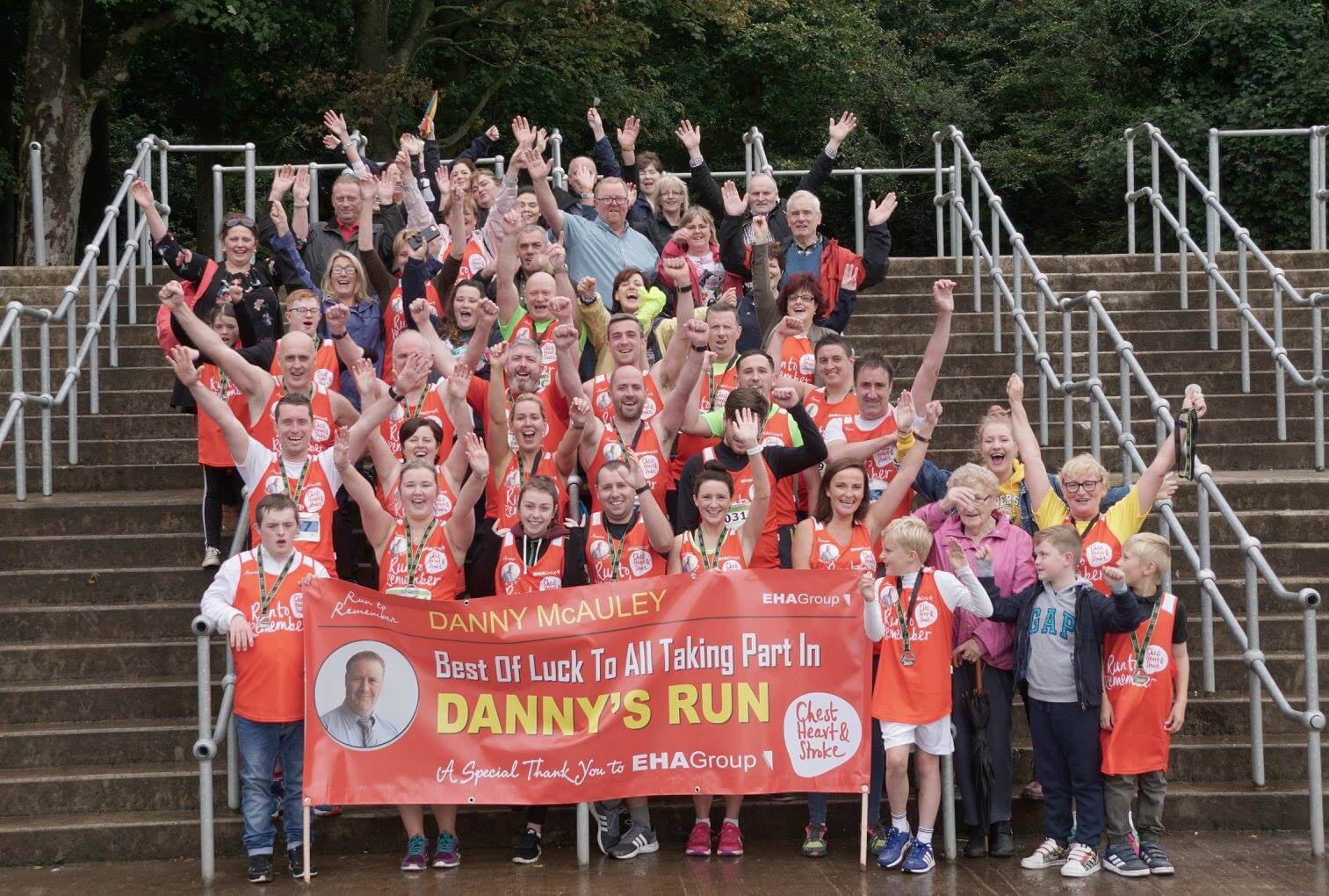 Danny's Run – supporters and runners after their fantastic achievements at the Waterside Half Marathon 2017!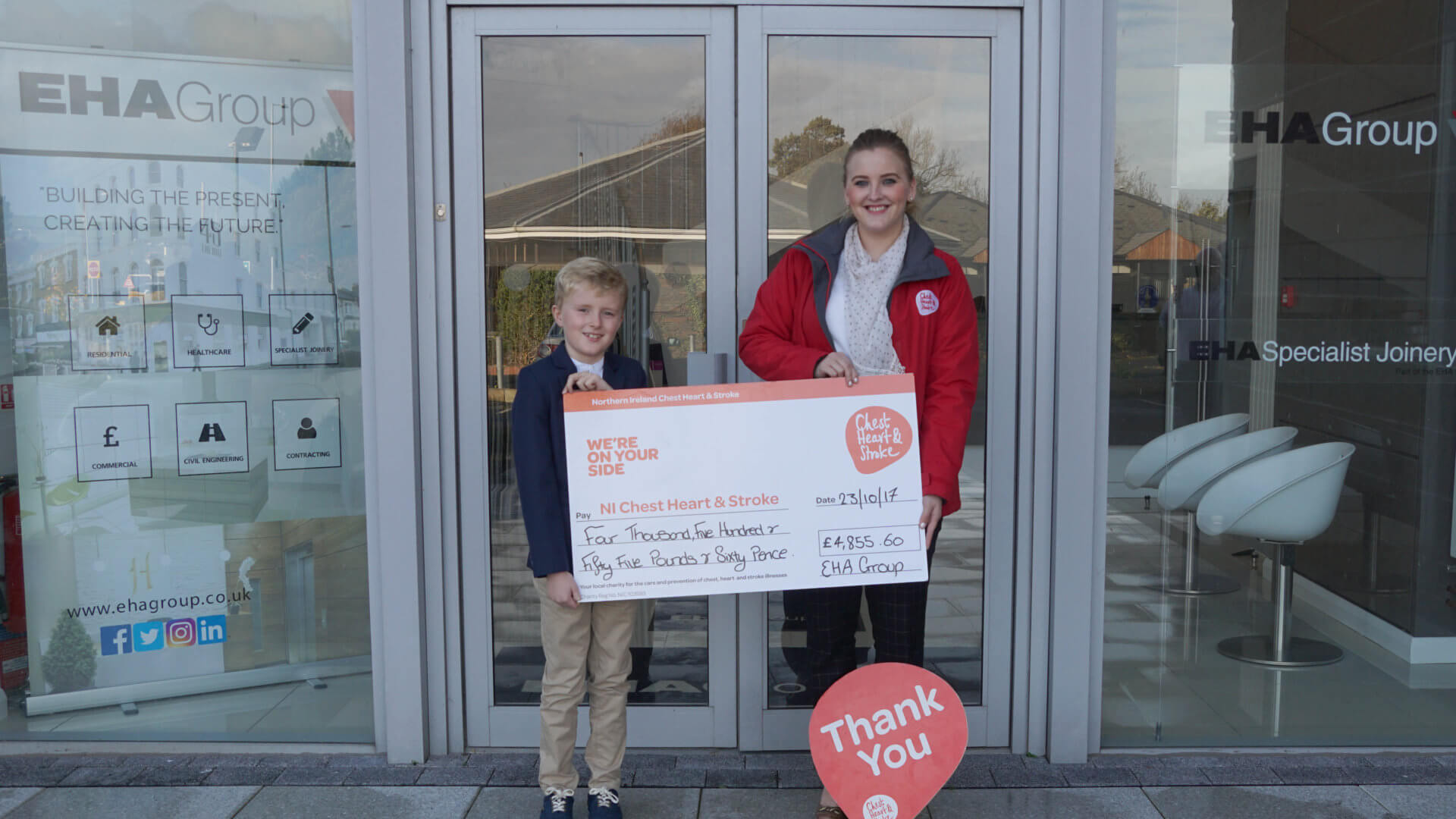 Victoria Ross of Northern Ireland Chest Heart and Stroke joined us to hand over our big cheque to the charity. Victoria also let us know exactly how far our donation will go which is so exciting:
"For your donation of circa £5k, either of the below projects could be funded as part of the NI CHS Heart Fund:
1. Your donation will help fund 2 months research into heart disease. This will make a huge contribution to the lives and futures of the people affected by the most common life-threatening disease here in your community and throughout the world.
One of the projects we have funded in the past was called "The eye as a window to the circulatory system"; Professor Tara Moore from Ulster University is aiming to develop a simple new test to enable opticians to predict the risk of heart disease. It would involve examining tiny blood vessels at the front of the eye.
2. Your generous donation will deliver our Taking Control Self Management Programme to 30 people affected in the Foyle & Causeway area. This programme provides education and training for those living with any long term condition, including heart conditions to improve the quality of life. It helps develop skills and confidence needed to better manage the conditions and enables everyone to be better equipped to deal with daily life.
Here is some of the feedback we have received:
Thanks to all of the EHA team!"
EHA would like to thank Team Danny for all their efforts and to all our kind sponsors who donated, helping many people in years to come ❤️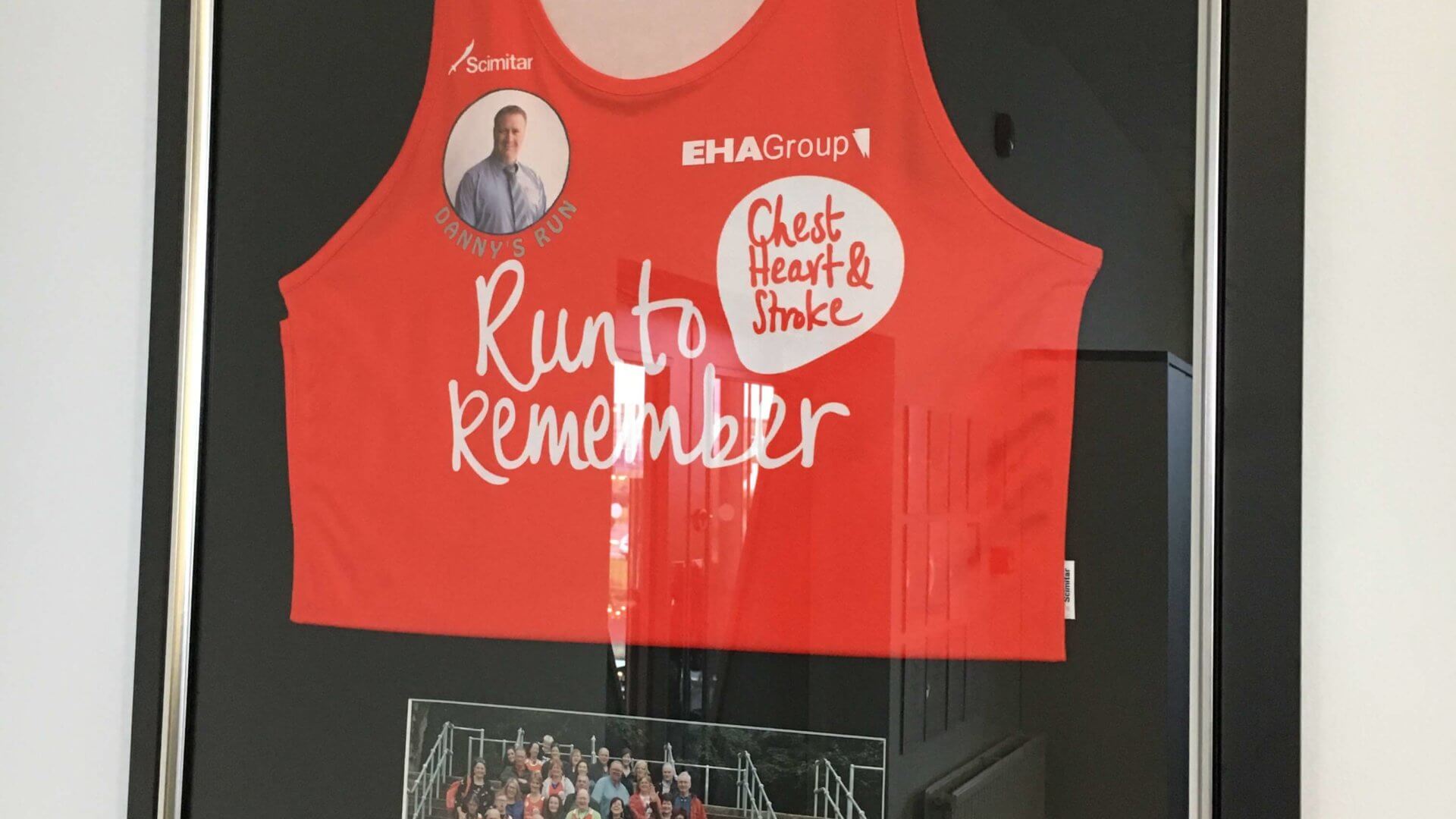 Find out more about Northern Ireland Chest, Heart and Stroke.
Back