Past Project: London Mayfair
Our project in Mayfair involved the restoration of a Grade II listed townhouse. Completed in 2018, the £5million refurbishment of tired offices brought the Georgian building back to its former glory, and original purpose, as a central London home.
The refurbishment required critical structural alterations including an extensive underpinning to facilitate a reduced dig of the basement area. As well as dedicated work to minimise reverberation from the London underground.
Three bespoke kitchens and custom furniture were designed and manufactured by EHA at our joinery workshop in Derry, while bookmatched Marble and Gold Leaf ceilings adorned the exclusive residence.
The project encountered numerous obstacles, located in a very built up, exclusive area and on an extremely small site for the level of work required. However, with a solution based approach it was completed to total client satisfaction.
The project forms part of our recent award entry for Contractor of the Year, covering projects we have completed in the previous 5 years.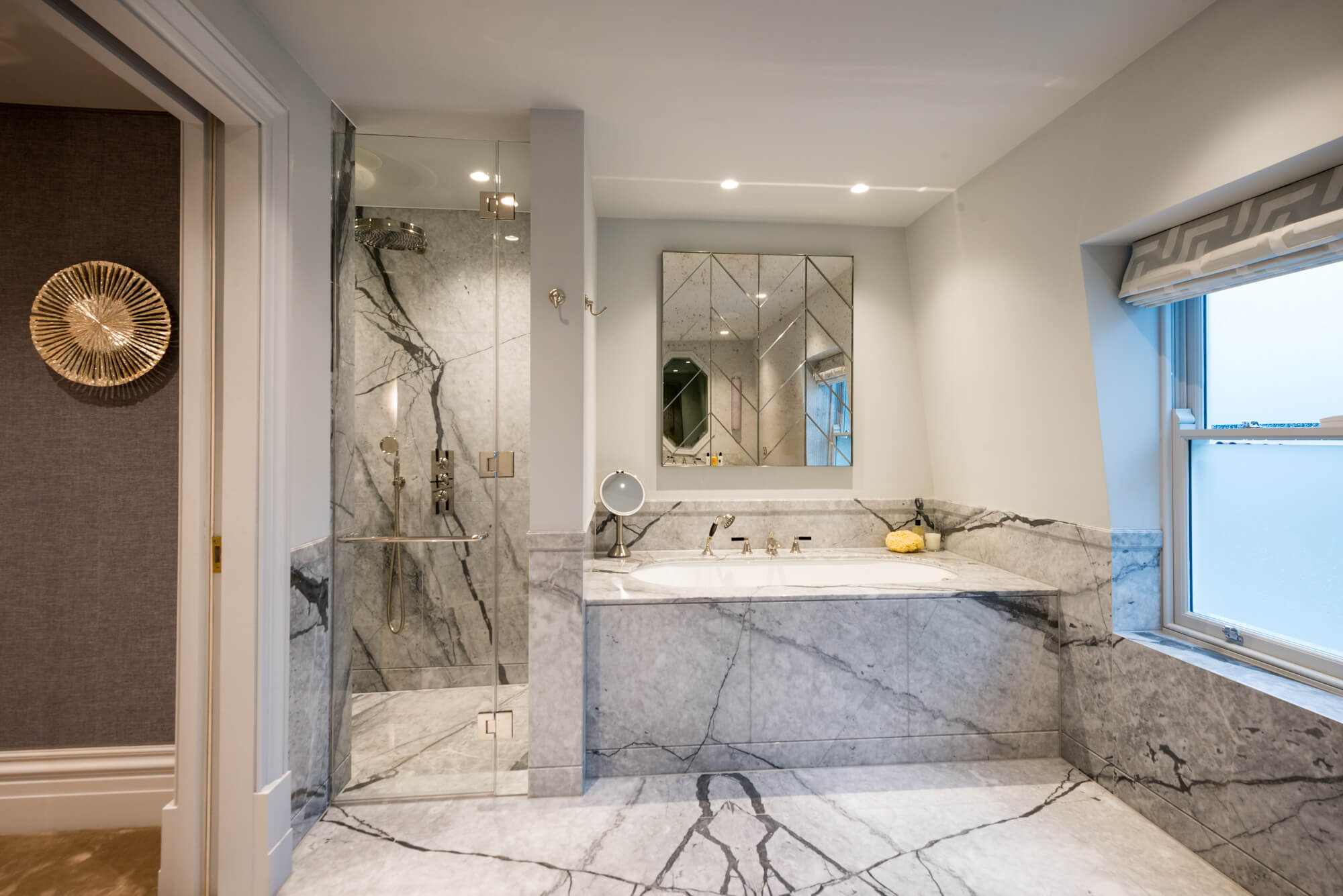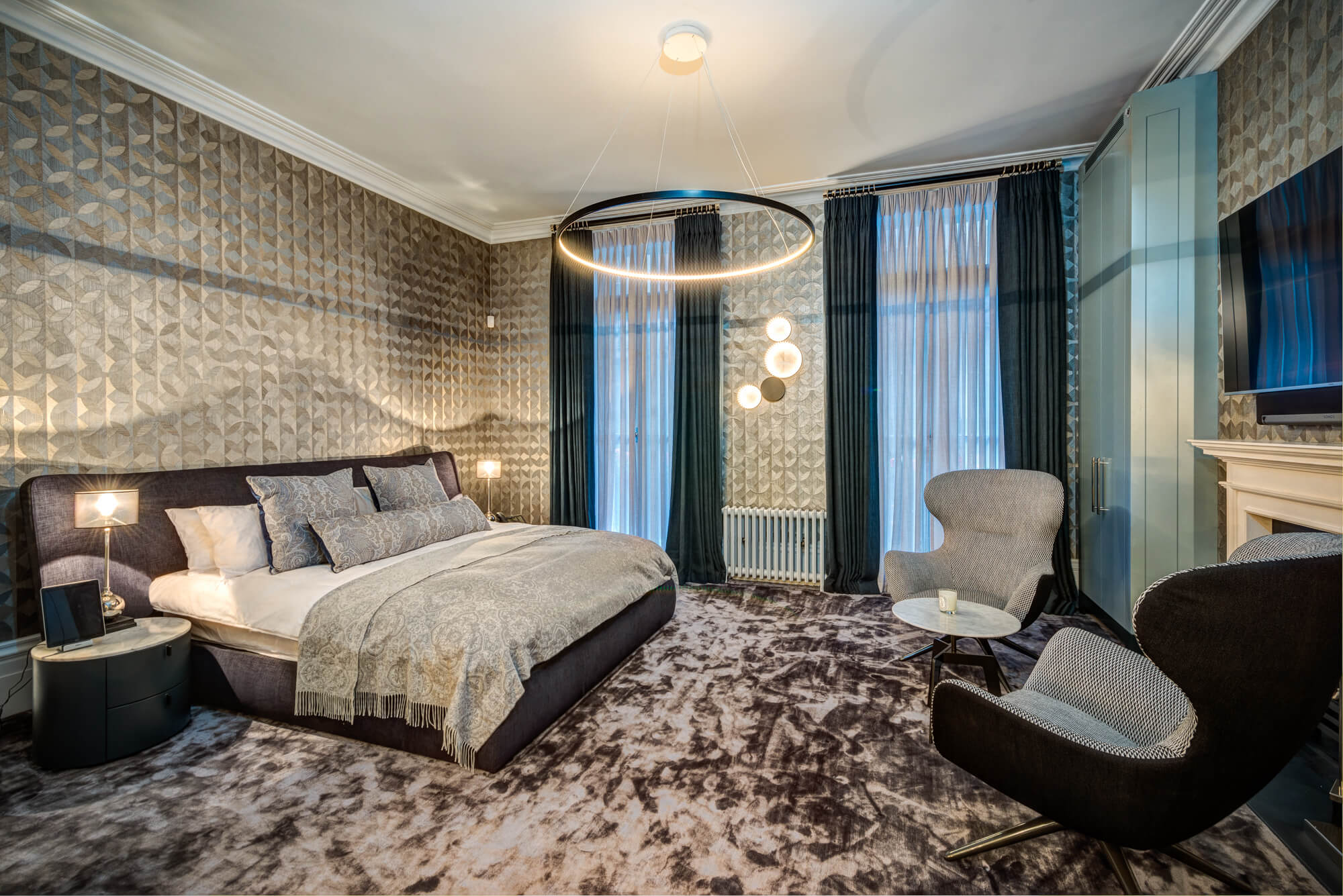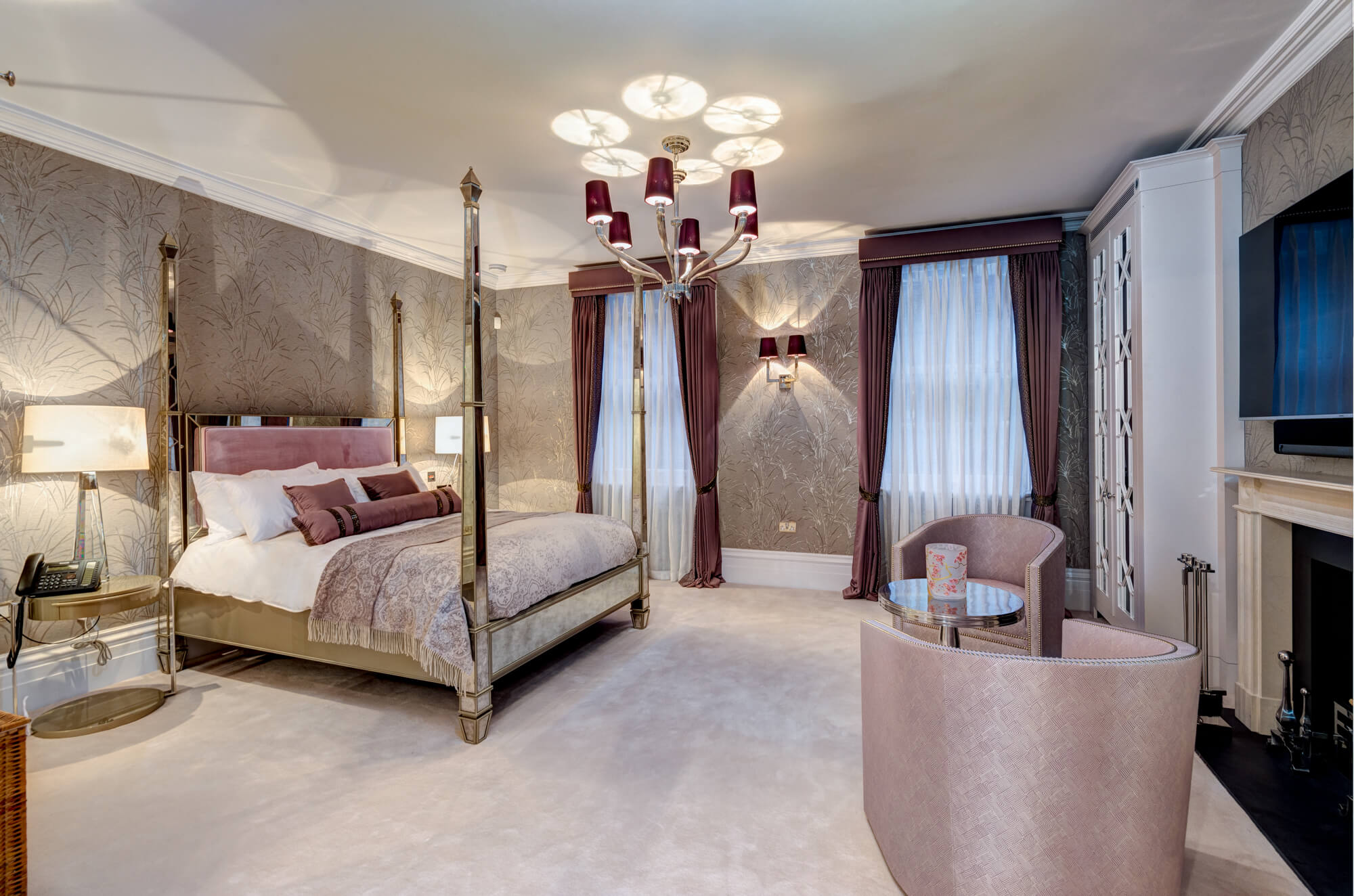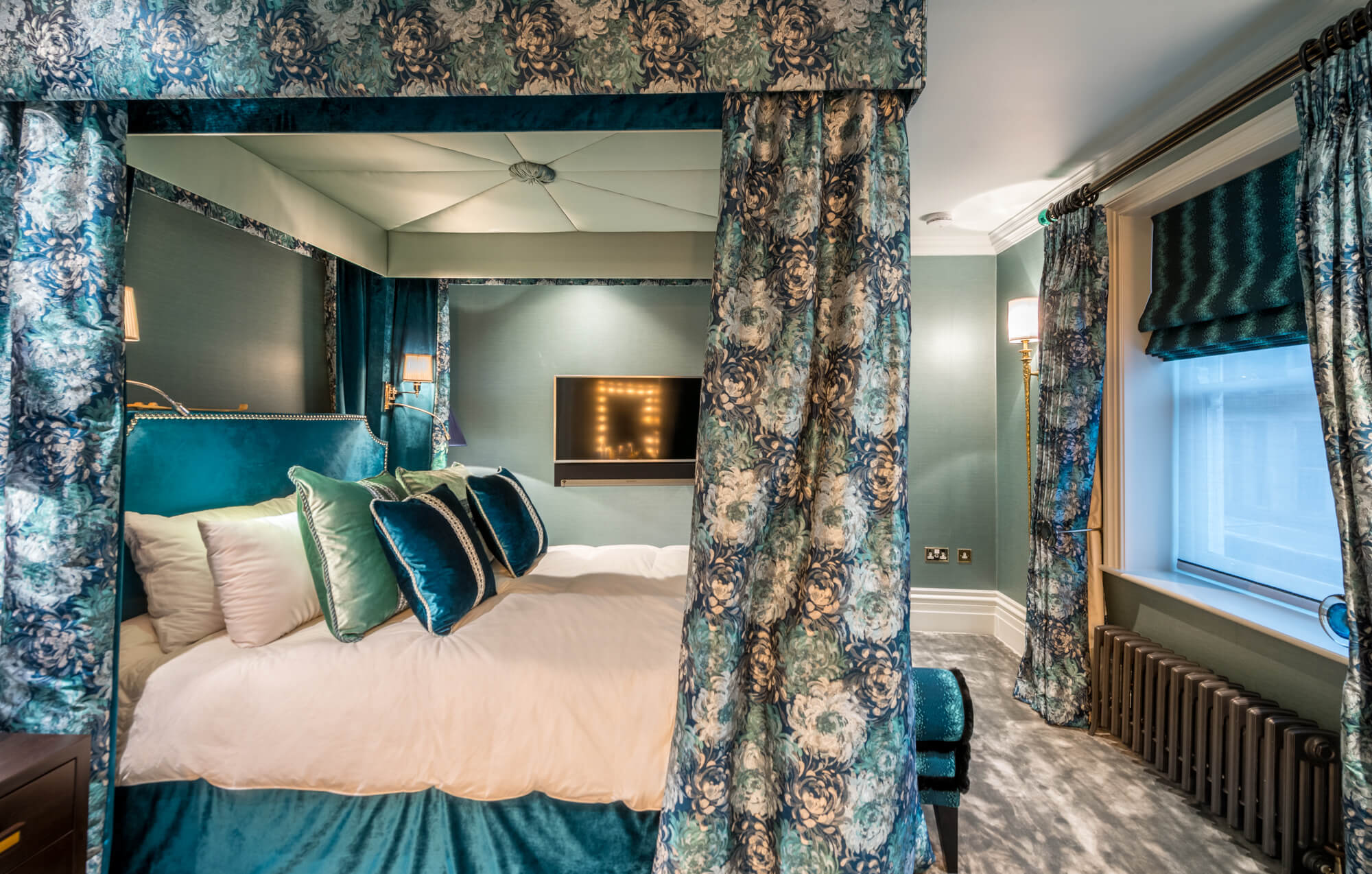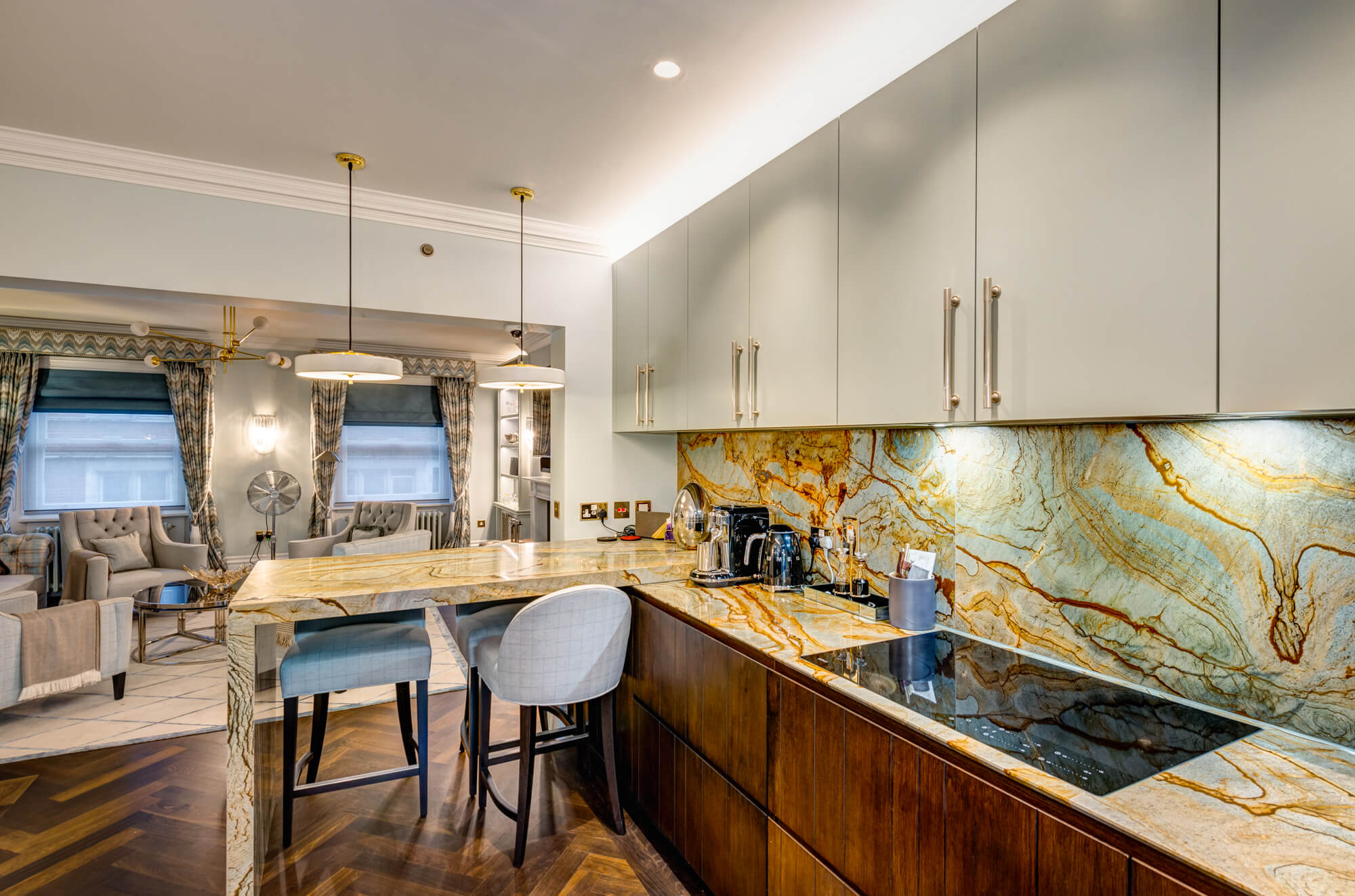 Back