Project Update: Trench Road
Our social housing project on Trench Road, Derry will provide 78 social houses for Apex Housing Association.
Works commenced on 31st March 2017 with 95% of the housing superstructures now complete and 1st and 2nd fixes ongoing throughout Phases 1-6.
Phases 1 & 2 are being handed over on the 17th of October.
Phases 3, 4, 5 & 6 are nearing completion of superstructure and roofs, 1st fix and 2nd fix are ongoing. The scheme is due for completion in February 2018.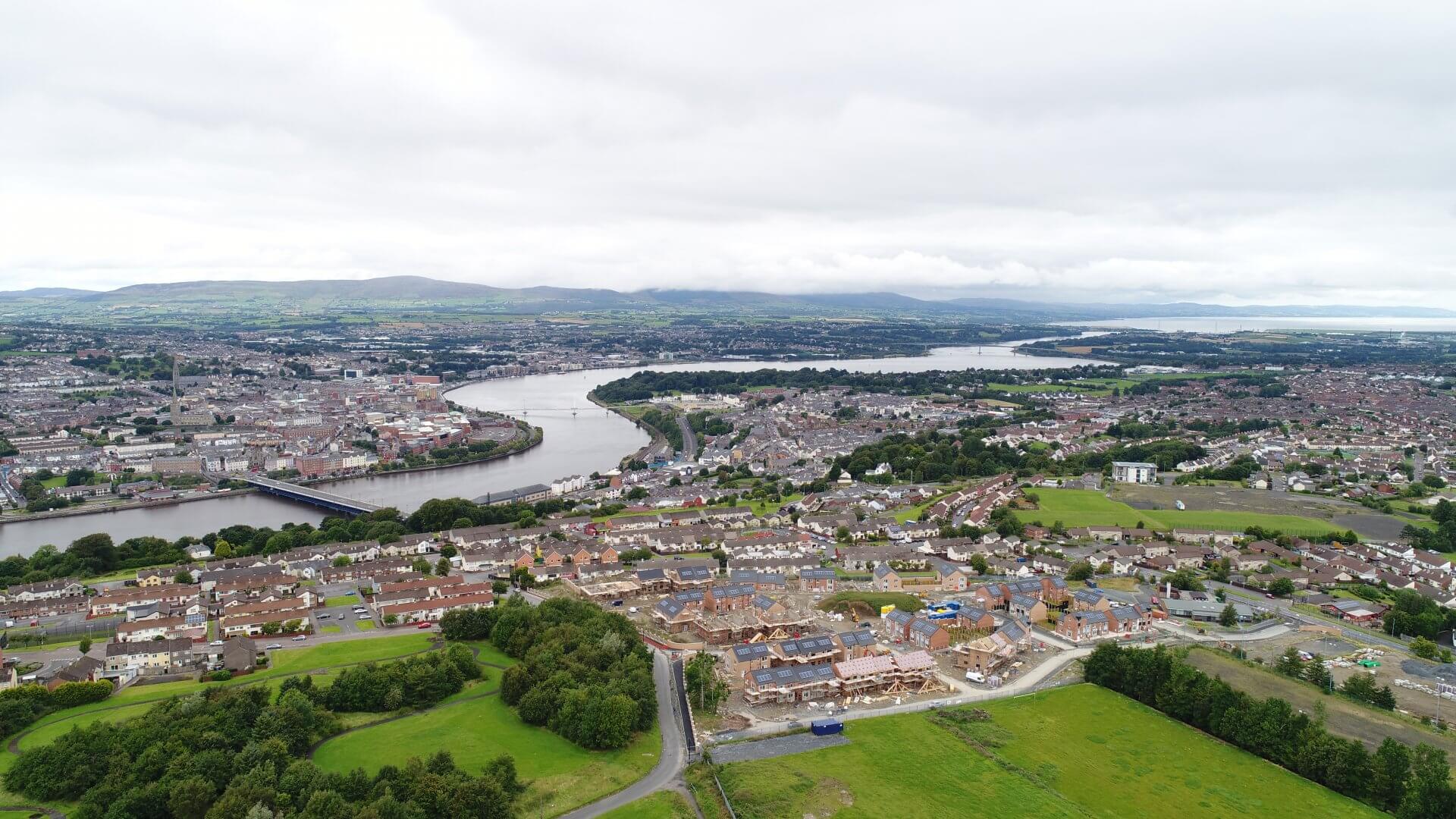 Back