Progress Update: Downpatrick
Located off Pound Lane in Downpatrick town centre, this social housing scheme will provide essential social housing for the Co. Down area, and will also redevelop this part of Downpatrick. It brings new life to a previously derelict Hospital site.
Ground works are ongoing on site, along with painting in the upper phase at Downe Heights.
Skimming, second fix joinery and mechanical are all ongoing in the lower phase at John Street Mews. While superstructure work at the old hospital and admin building continue.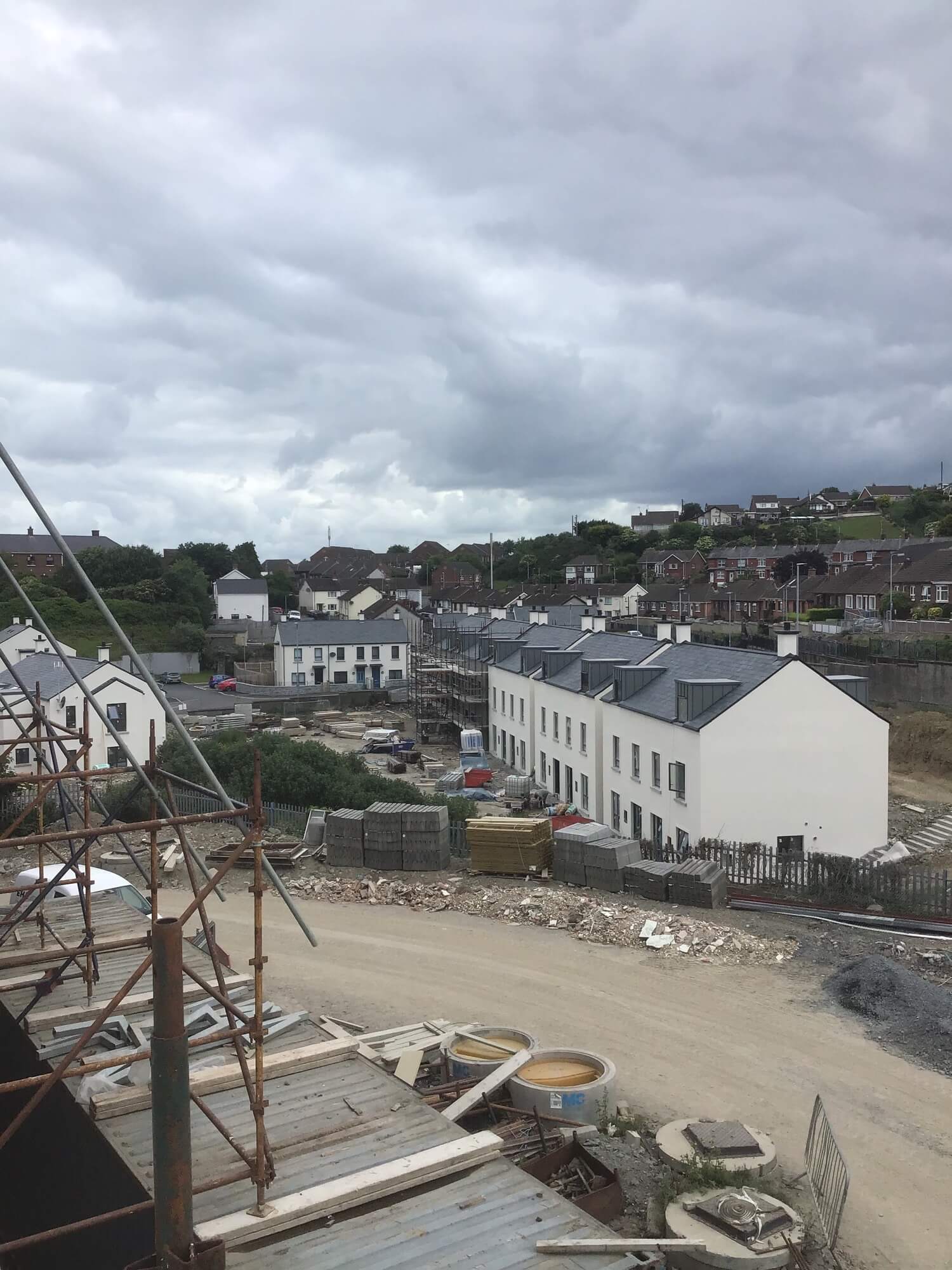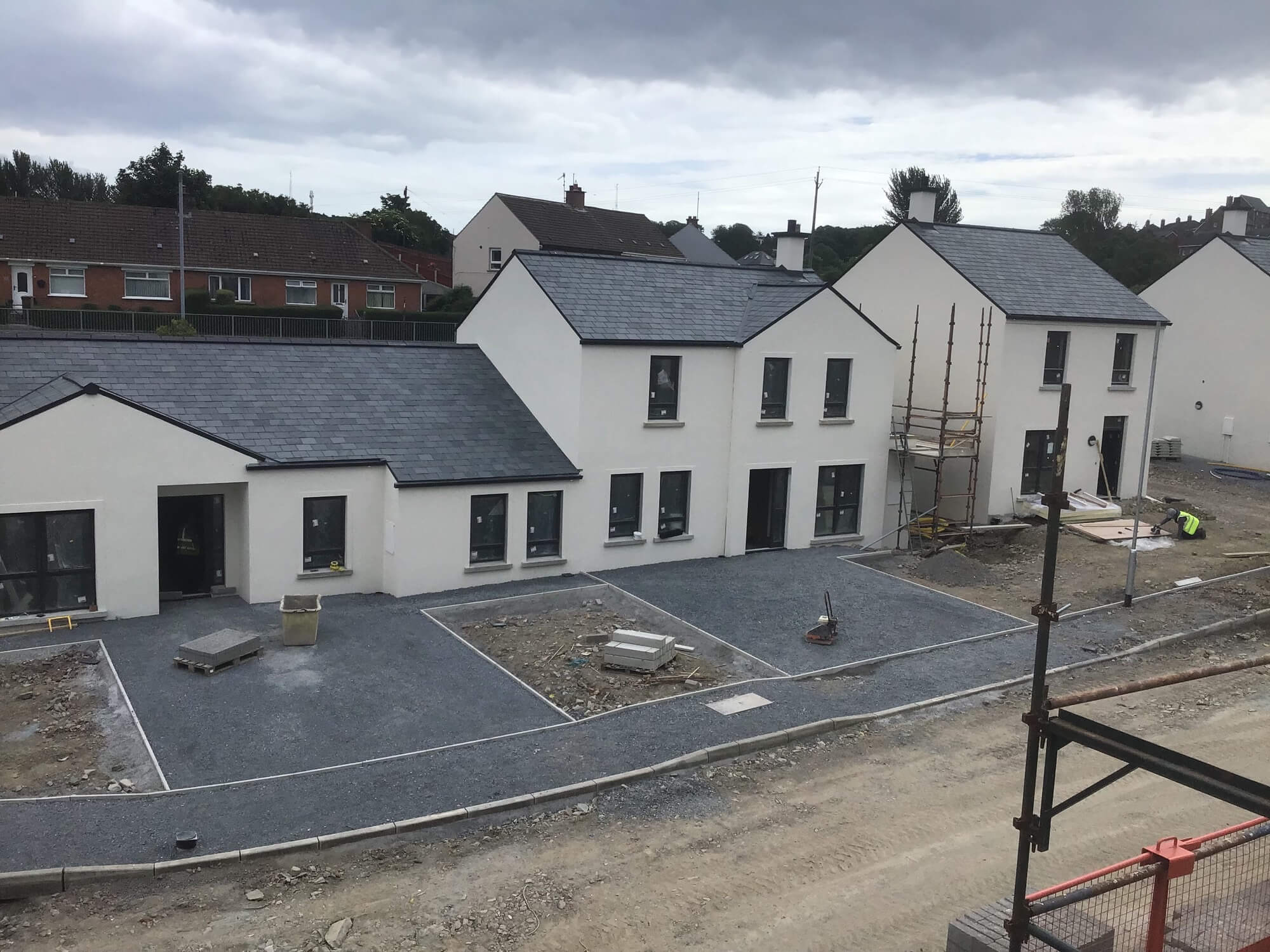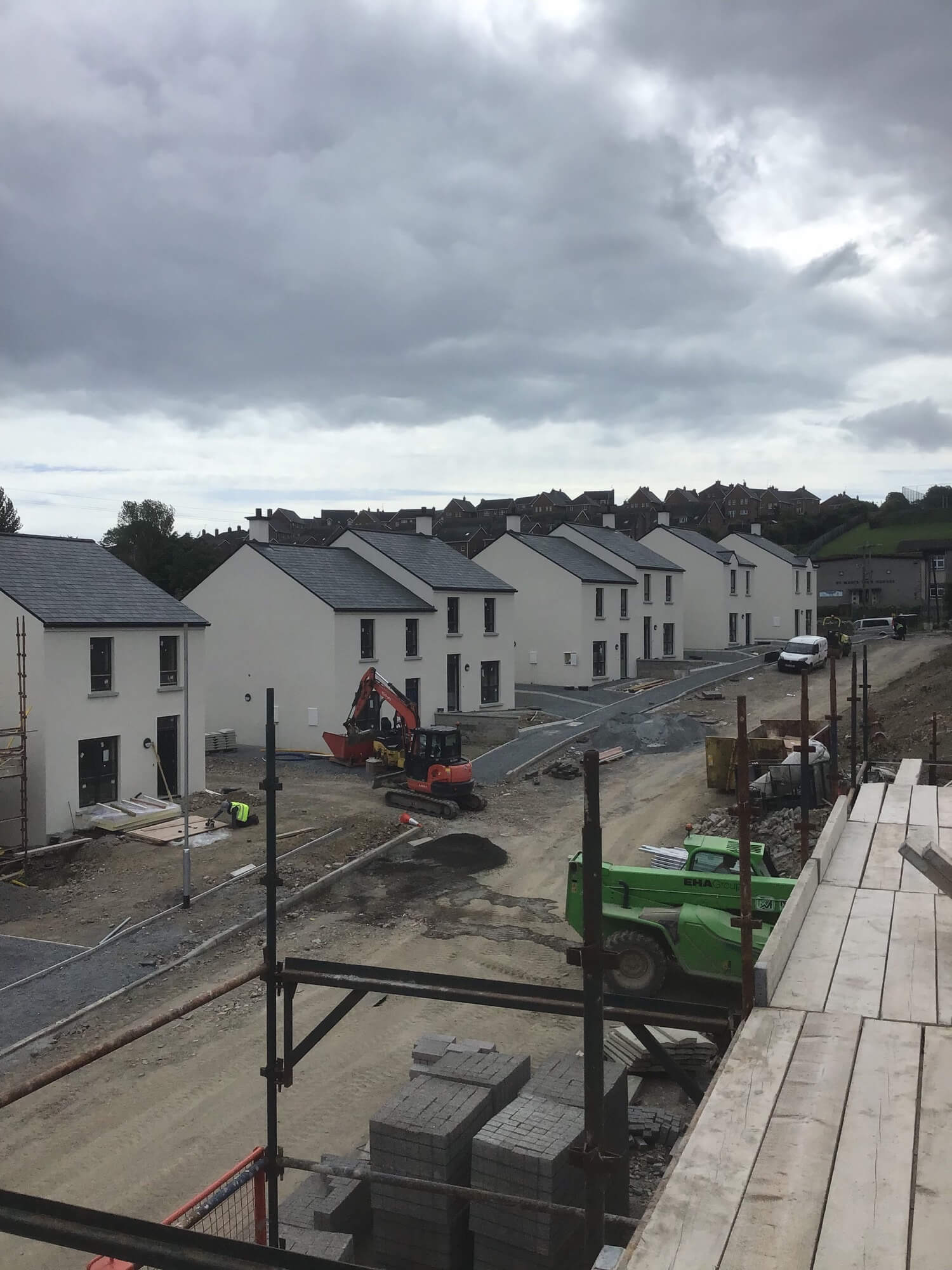 Back