Project Update: Buncrana Road, Derry
At Buncrana Road, Derry, EHA are under construction with 98 social housing units for Arbour Housing. Both sites, A & B are progressing well.
Site A:
All timber frame kits are erected with all roof coverings complete. The windows and doors are fully installed with first fix M&E, boarding and internal plastering nearing completion.
Second fix trades are progressing well, while grounds work commenced to the rear of the properties. Road formation and kerbing is well advanced and utility installation has just commenced.
Site B:
Bricklaying, roofing and external plastering are complete and ready for scaffold dismantle. First fix electrical is complete, while boarding is nearing completion and internal plastering commenced.
At Apartment Blocks A&B brickwork and slab installation is advancing well.
More updates to come.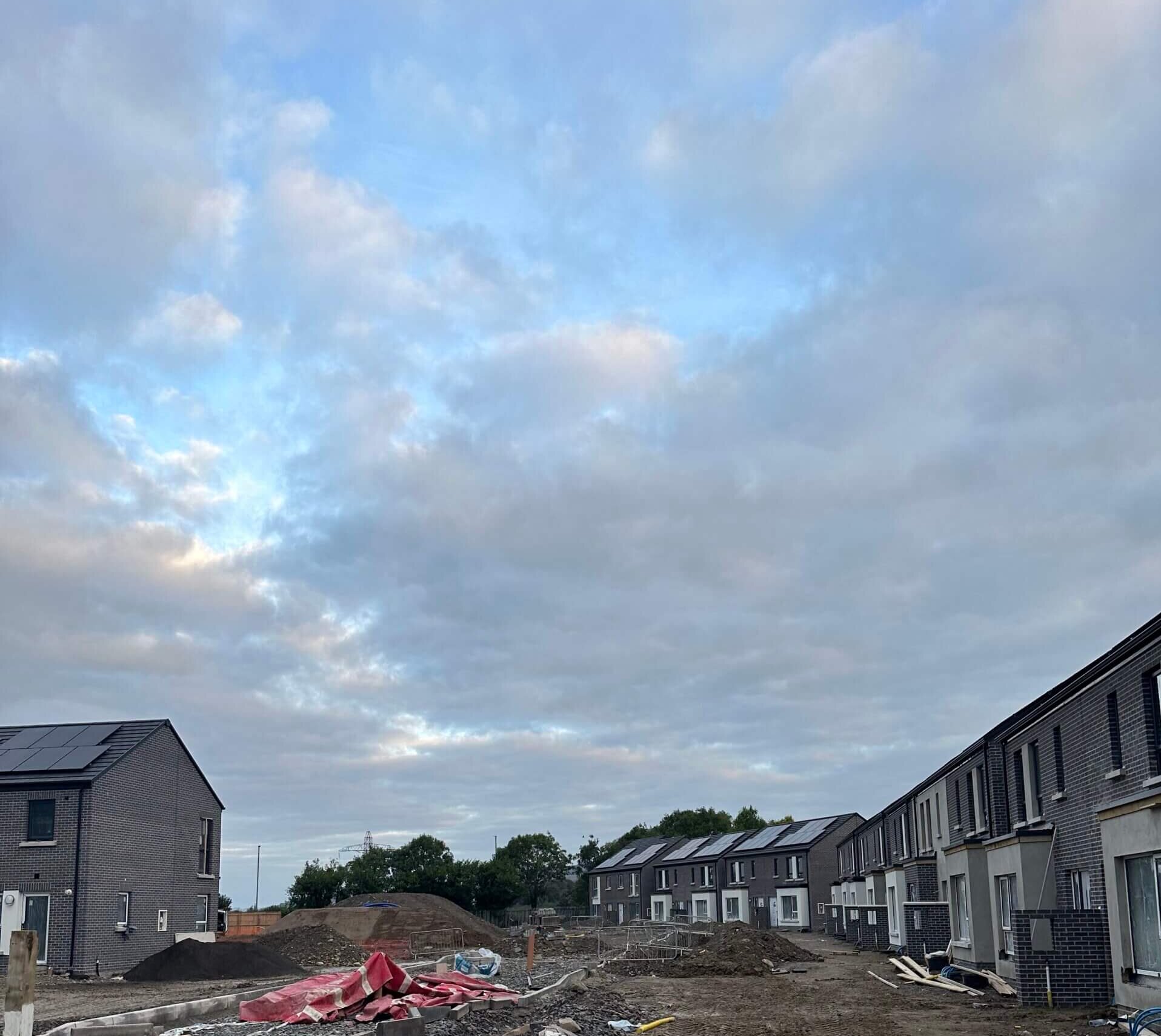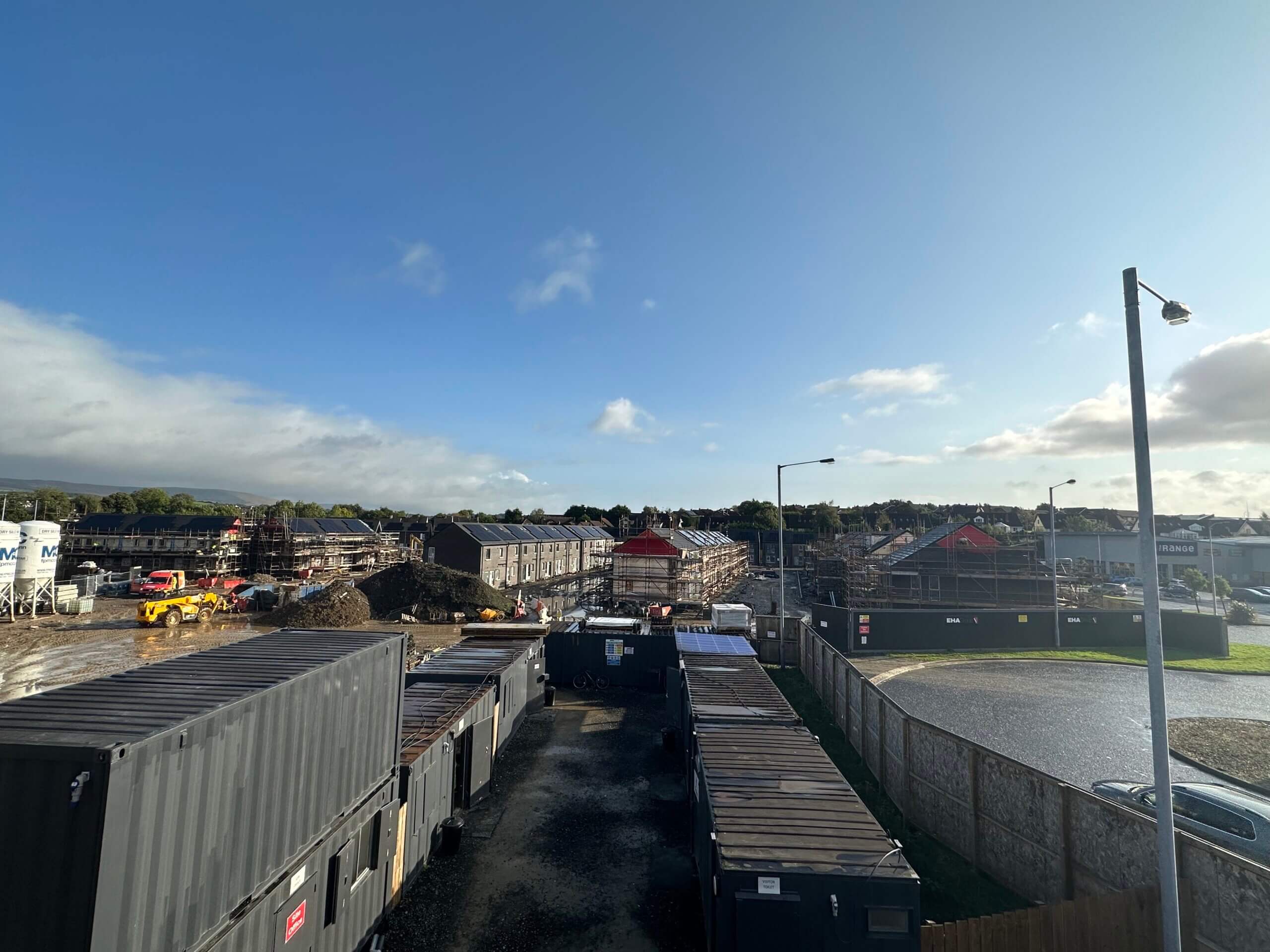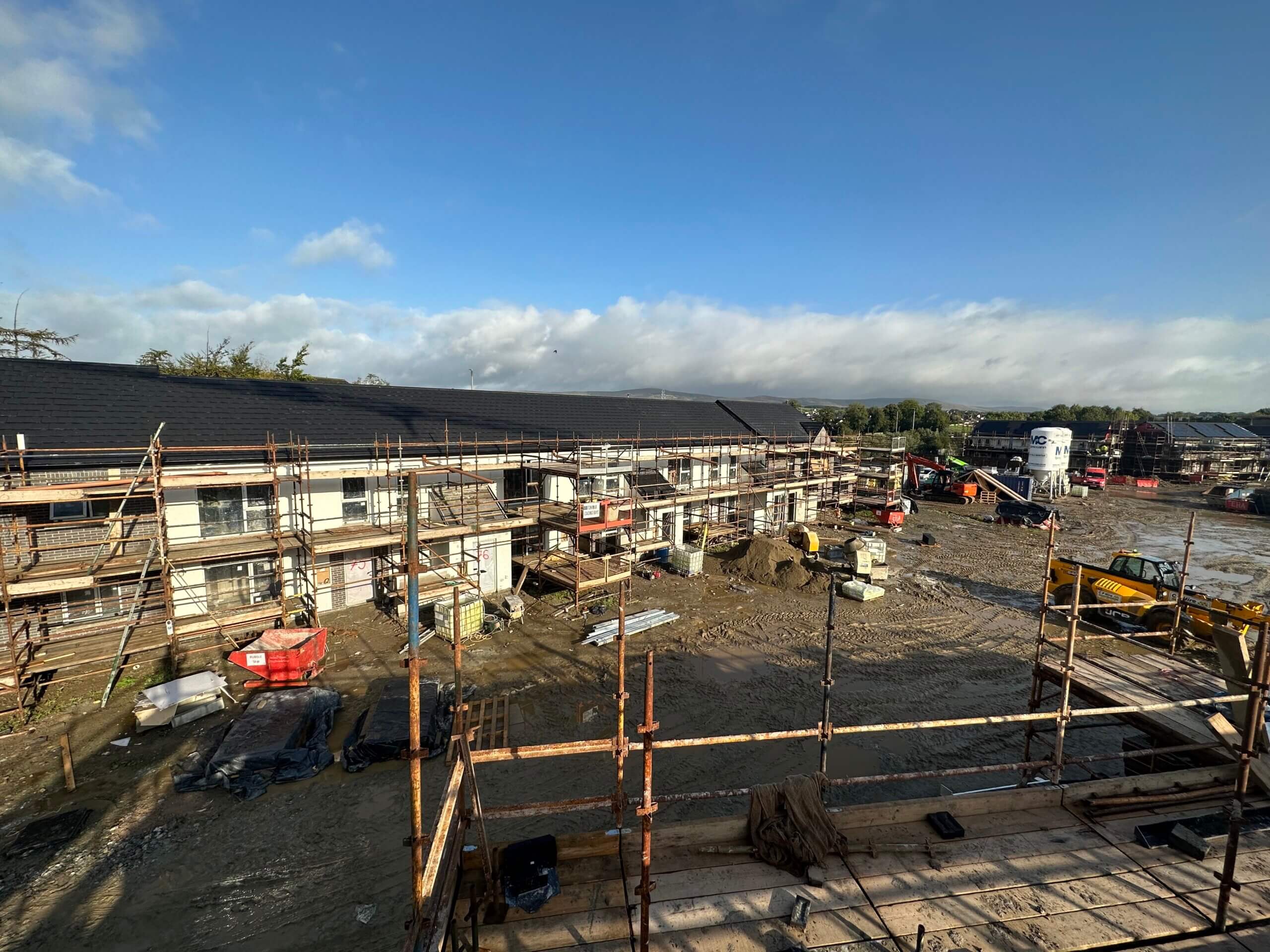 Back