St. Brecan's Park Handover
Our social housing project on the Trench Road, Derry/Londonderry is now complete, providing 78 social houses for Apex Housing Association.
Building works commenced at St.Brecan's Park on 31st March 2017 and EHA was delighted to handover Phases One & Two in October 2018. Phase Three was handed over in December 2018, with 29 social homes occupied by local families just in time for Christmas. A further 14 homes were handed over on the 6th of February 2019 from Phase Four. The remaining houses were handed over from Phases Five & Six on the 23rd of May 2019, completing the project.
The team at Trench Road hit the Construction Best Practice headlines this January by recycling 21,144 tonnes of waste material on the site in just 19 months. The site team recycled the material from May 2017 to December 2018.
EHA prioritise the Considerate Constructors Scheme's Code of Considerate Practice as we believe with each project it is essential to protect and enhance the environment in particular, identifying, managing and promoting environmental issues. At every opportunity, we seek sustainable solutions and minimise waste and resources used.
We would like to thank all of the team involved in this scheme including Hamilton Architects and Apex Housing, and we hope the new tenants enjoy their new homes.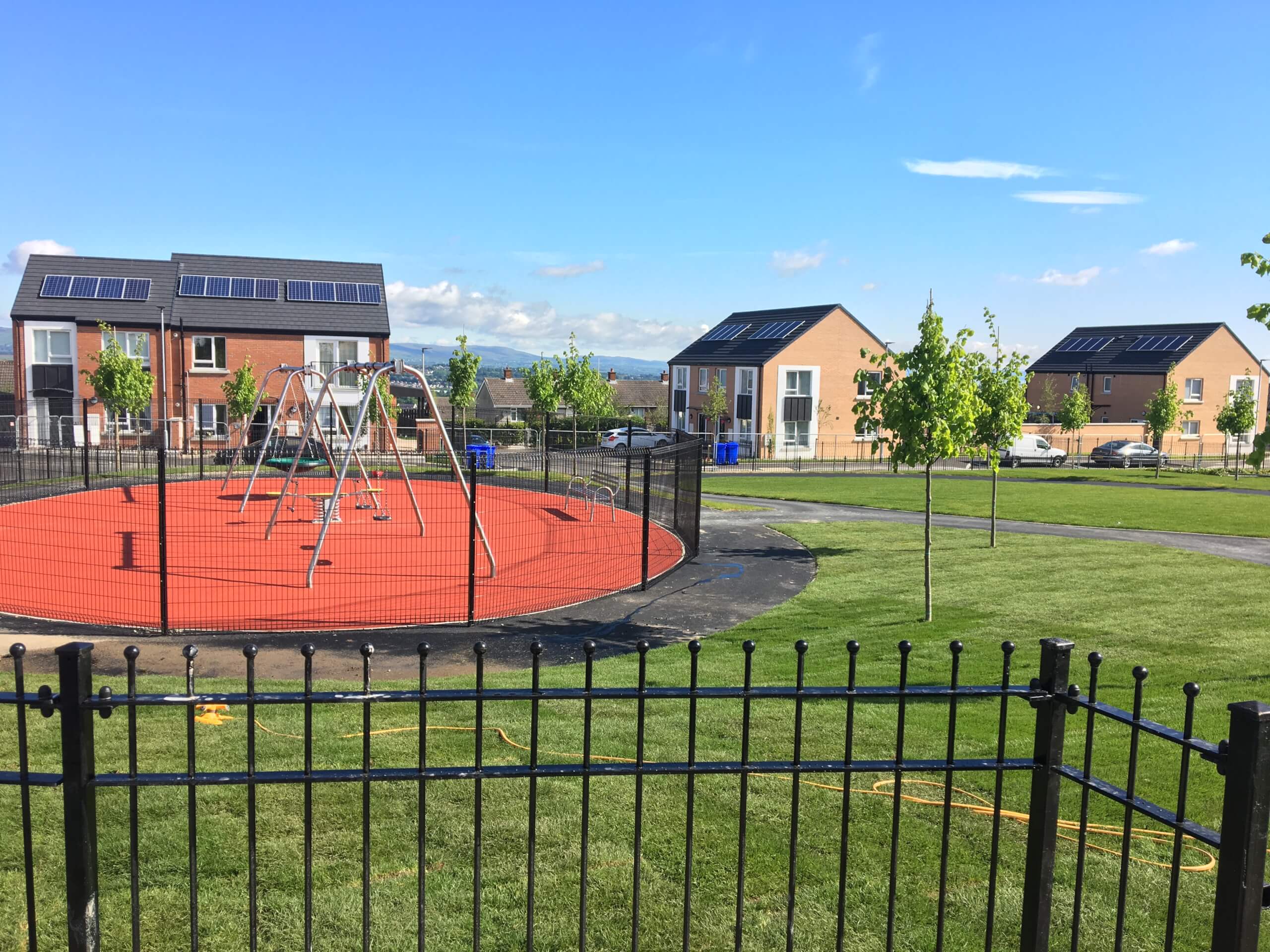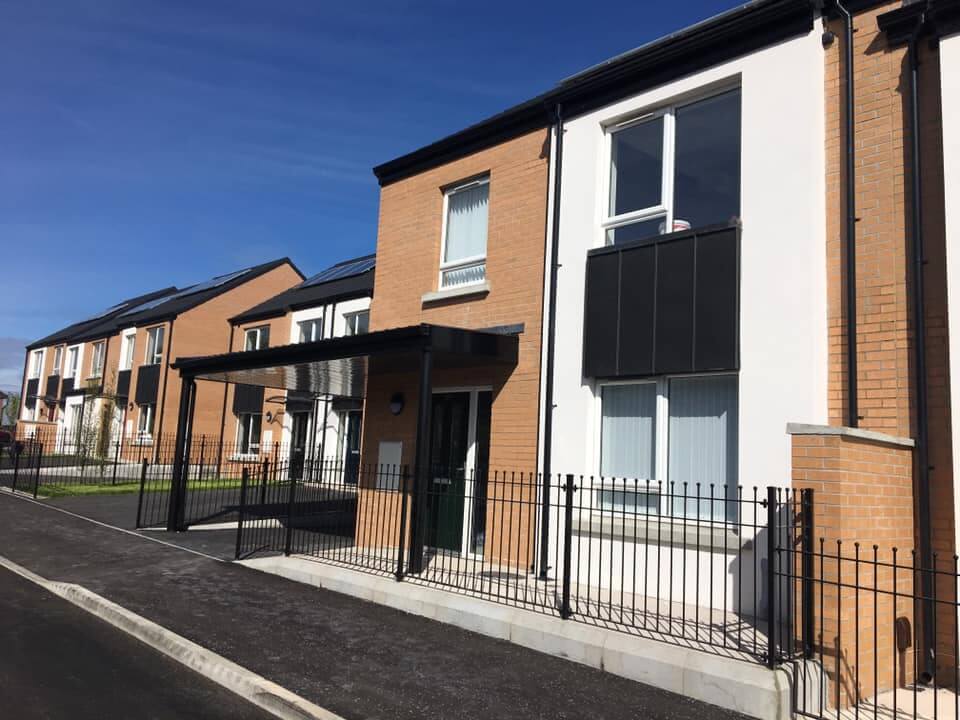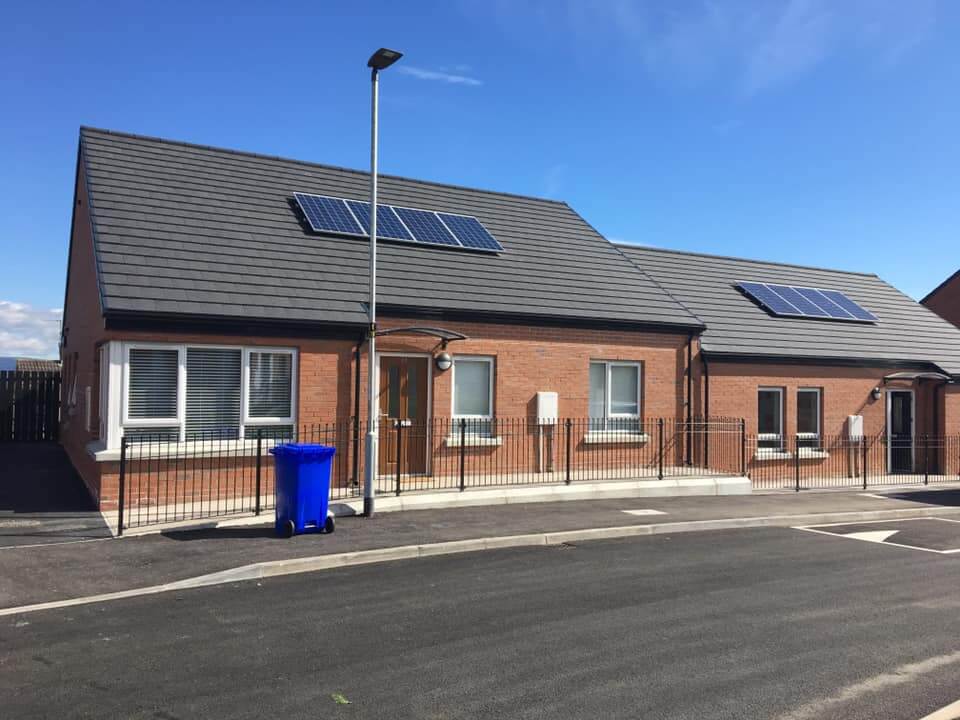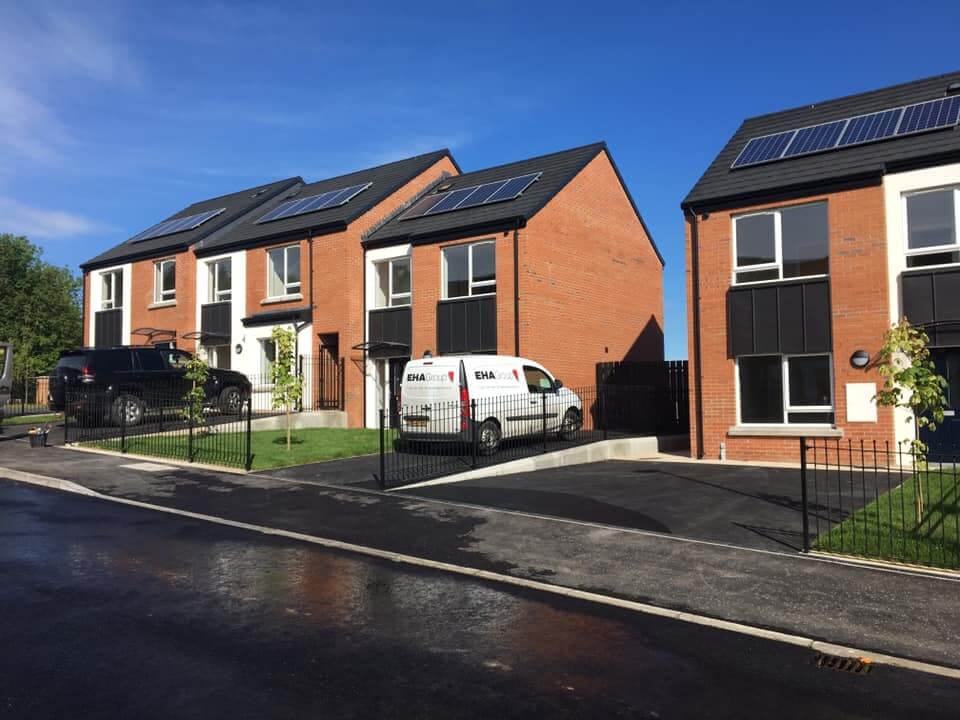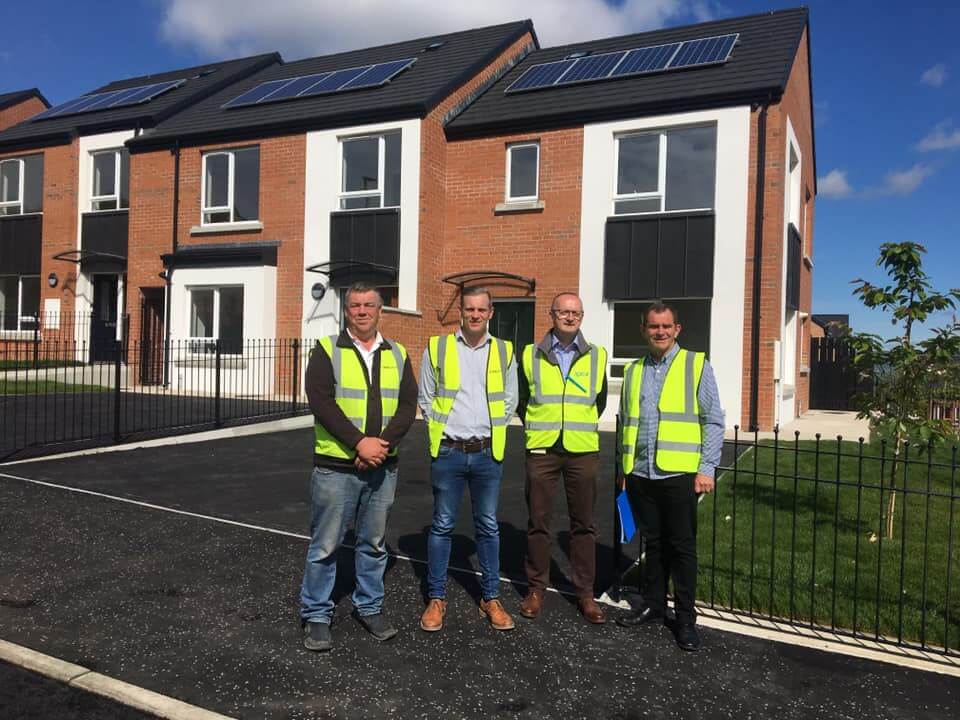 Back