Street Naming, Buncrana Road Derry
Both EHA and Arbour Housing attended local Primary School, St. Patrick's, Pennyburn to get some assistance with the naming of two streets at our Buncrana Road project.
Rachel Clarke, Arbour Housing and Lee Whiteside, EHA Group Health & Safety Manager were delighted to present to the P7 class last week to explain the naming process.
The children were encouraged to take part, considering local landmarks and history as the name should link to the locality. Four finalists will be chosen with the final name selected by the council.
Good luck to the boys and girls taking part, we look forward to your entries.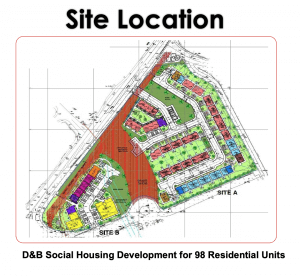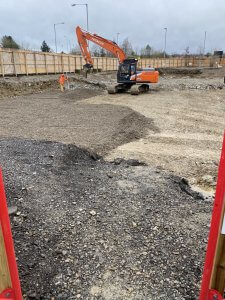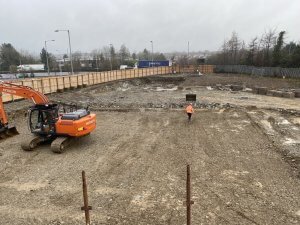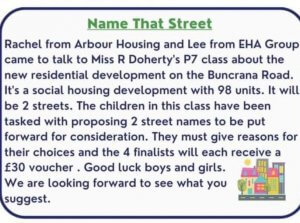 Back