Waterside Half Marathon 2018
A massive well done to the EHA Group runners; Ronan Devine, Eamon McNicholl, Peter Graham and Dermot Bradley (missing from the picture).
The guys took part in the Waterside Half Marathon in Derry on Sunday 2nd September 2018.
This is the second year they have represented Northern Ireland Chest Heart and Stroke in memory of colleague and great friend Danny McAuley.
Danny's sudden passing in May last year led to people of all levels of fitness dedicating their time, training hard and running for miles throughout the summer. This was all in preparation for 'Danny's Run' at the 2017 Waterside Half Marathon. A team of 15 took part on a very wet Sunday in September 2017 for Danny who is greatly missed.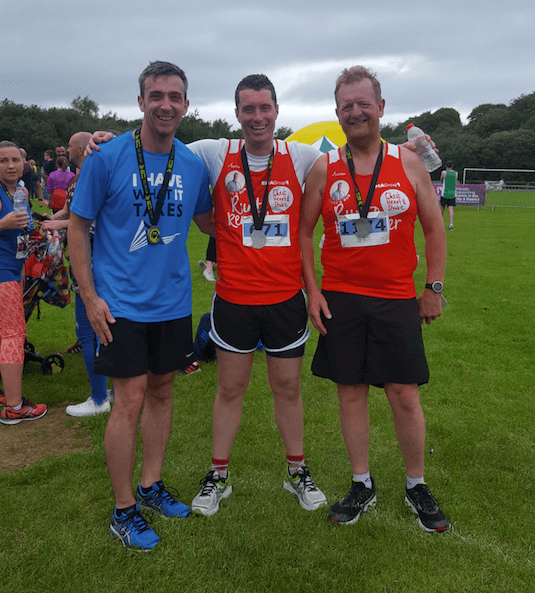 Congratulations to Ronan, Eamon, Peter and Dermot on their 2018 Half Marathon, supporting Northern Ireland Chest, Heart and Stroke ❤️
Back