Women in Construction – Charlotte Hassan
Charlotte is currently on her placement year with EHA studying a degree in Construction Engineering and Management. She took time to share her journey so far into the construction sector.
Did you plan to work in the Construction Industry?
At school when it came the time to complete UCAS, I hadn't a clue what I was going to apply for, along with many people in the same boat at that age. I went on to apply for teaching however from talking to different people about their career plans I decided at the last minute to apply for Quantity Surveying and Construction Engineering and Management at Jordanstown.
From talking to these people to researching the jobs which came along with these courses, I quickly decided this was the career path I was going to take. From realising how large the construction industry is and the opportunities which are available within the sector, I was certain this was the career for me. I was fascinated by the process of development and the different stages within a project realising that if I was to work in this industry no two days would be the same.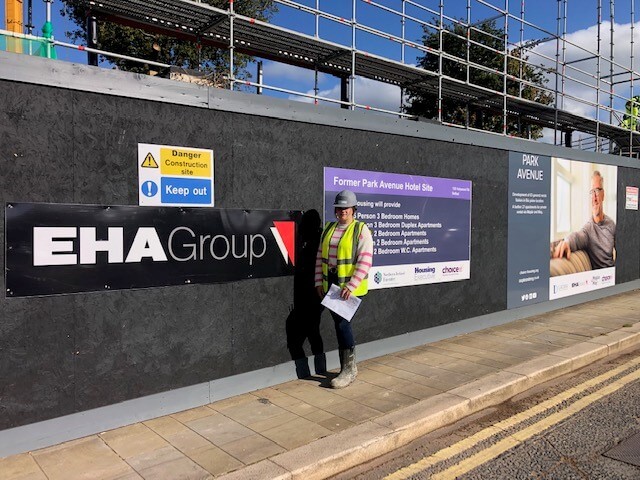 What has been the biggest hurdle you have had to overcome?
Even though I am only starting in my career, I have not encountered many hurdles so far. Each day onsite is a new learning experience and there is always something different happening, so it does take a while to settle and adjust to the different stages of development. However, with experience and the support of your team you quickly begin to see how the process works and can apply what you have learnt to daily tasks. At the beginning when starting onsite it can be intimidating for women as there aren't a lot of women onsite and most of the time you may be the only girl there, but you realise quickly that everyone is treated fairly, and it isn't that big of a deal as the nature of the work is still the same.
What are your dreams for the future?
I am currently completing my degree in Construction Engineering and Management, and right now I am on my placement year. I am an assistant site manager on a 90 unit build of apartments. I hope that for the future when I graduate, I can get more site experience along with everything I learn throughout my placement year and one day be a site manager on a project of my own. Along with the guidance from the team at EHA and anyone I work alongside with, I can be guided and learn the skills to be successful in any future roles I may have. I also wish to make more girls aware of the construction environment and educate them on the different roles available for any women and hope to help with the increase of women in construction.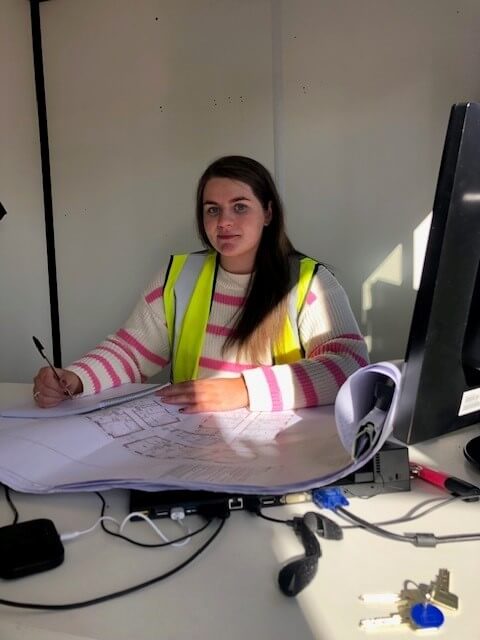 Would you recommend a career in construction to young women?
I would definitely recommend a career in construction to anyone. Being onsite and seeing how raw materials can be changed into buildings and infrastructure and how the results can change peoples' lives is remarkable. The construction industry is also growing and the number of women within the sector is growing all of the time. I think if young girls are aware of the opportunities available for them whilst at school and choosing their future career paths, it would definitely help the number of girls going into construction. There are so many jobs to choose from too from engineering, management, design or consultancy, there is a suitable job for everyone.
Back