Considerate Constructors Scheme Ivor Goodsite Brochure
EHA Group is delighted to feature on the cover of the official Considerate Constructor Scheme's (CCS) hoarding competition brochure with Harryville Primary!
The competition, ran by the Considerate Constructor Scheme's mascot, Ivor Goodsite, encourages local school children to create exciting designs for local building site hoardings.

Ivor Goodsite is the Considerate Constructors Scheme's mascot who is the site manager of Goodsite Construction. Ivor wants children to be aware of the dangers of playing on a construction site but also to let them know how great it is to work in this industry!
View the 2017 Hoarding Competition brochure in more detail: Ivor Goodsite 1 Ivor Goodsite 3
We were delighted to bring the competition to Harryville Primary school in Ballymena, who did so well they were shortlisted as a runner-up!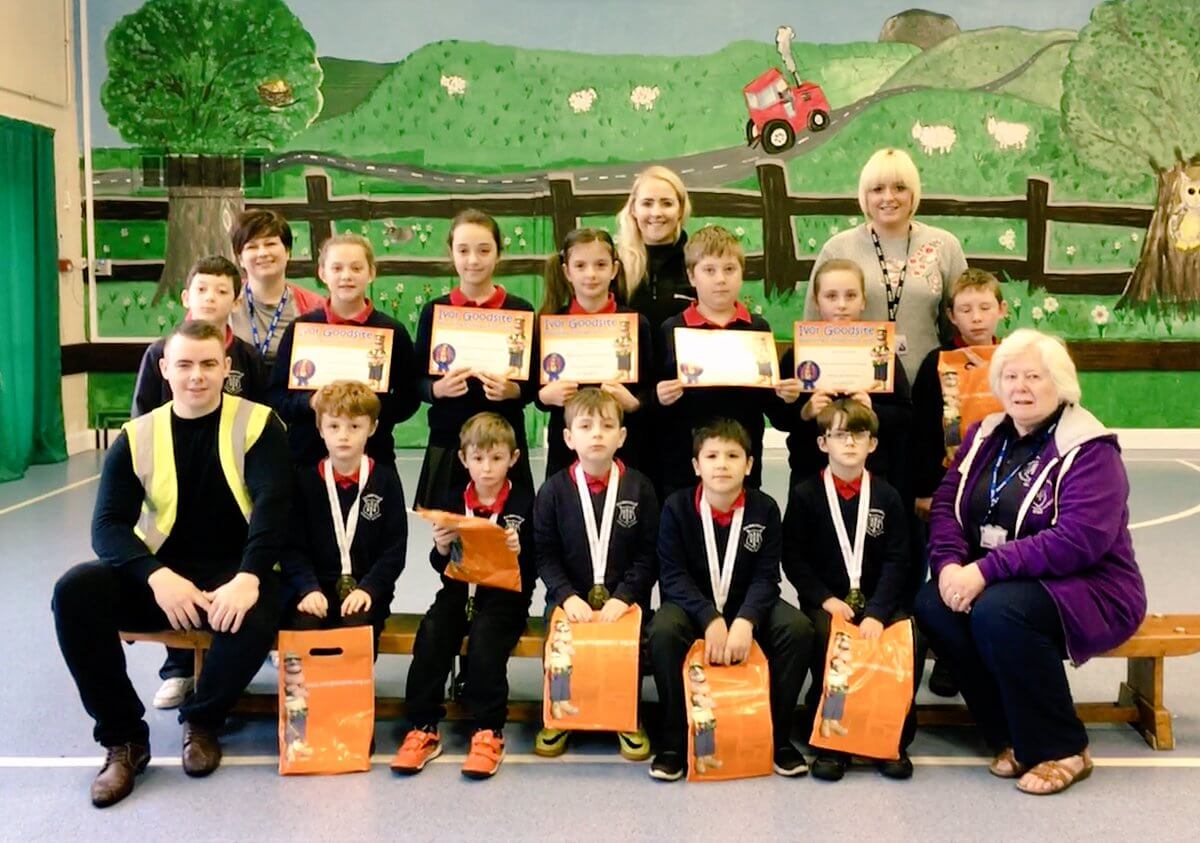 EHA Group with the talented Runners-Up and Harryville PS teaching staff.
Lesley Meikle, Principal Harryville Primary School:
"I just wanted to say a huge thank you on behalf of the children, staff and myself for the lovely certificates, goodie bags and medals given to the children this week. It was a pleasure working with EHA and we certainly will be thinking ahead of the next competition if you still are on site for this school year."
EHA Group is building 48 social houses at Wakehurst Court, Harryville, Ballymena in association with Clanmil Housing Group.

Back