Crèche Site Visit Glen Road
EHA Group were delighted to show the children of Teach Mhamo our housing site on the Glen Road.
The children were able to see a real life construction site and try on their PPE; hard hats and high visibility jackets to feel like a construction worker for the day!
Nuala McCusker, Manager Teach Mhamo said:
"EHA have a great working relationship with Teach Mhamo. The Site Manager ensures that we are informed of anything that may affect us and had kept the disruption to a minimum.

In April 2018, we enquired about arranging a visit for the children. which the site manager was only too happy to facilitate. Our children thoroughly enjoyed the visit and our parents were equally impresses with the positive community relationship."
We continue to work closely with Teach Mhamo and any enquiries from the parents and are very pleased with the positive relationship that has been maintained.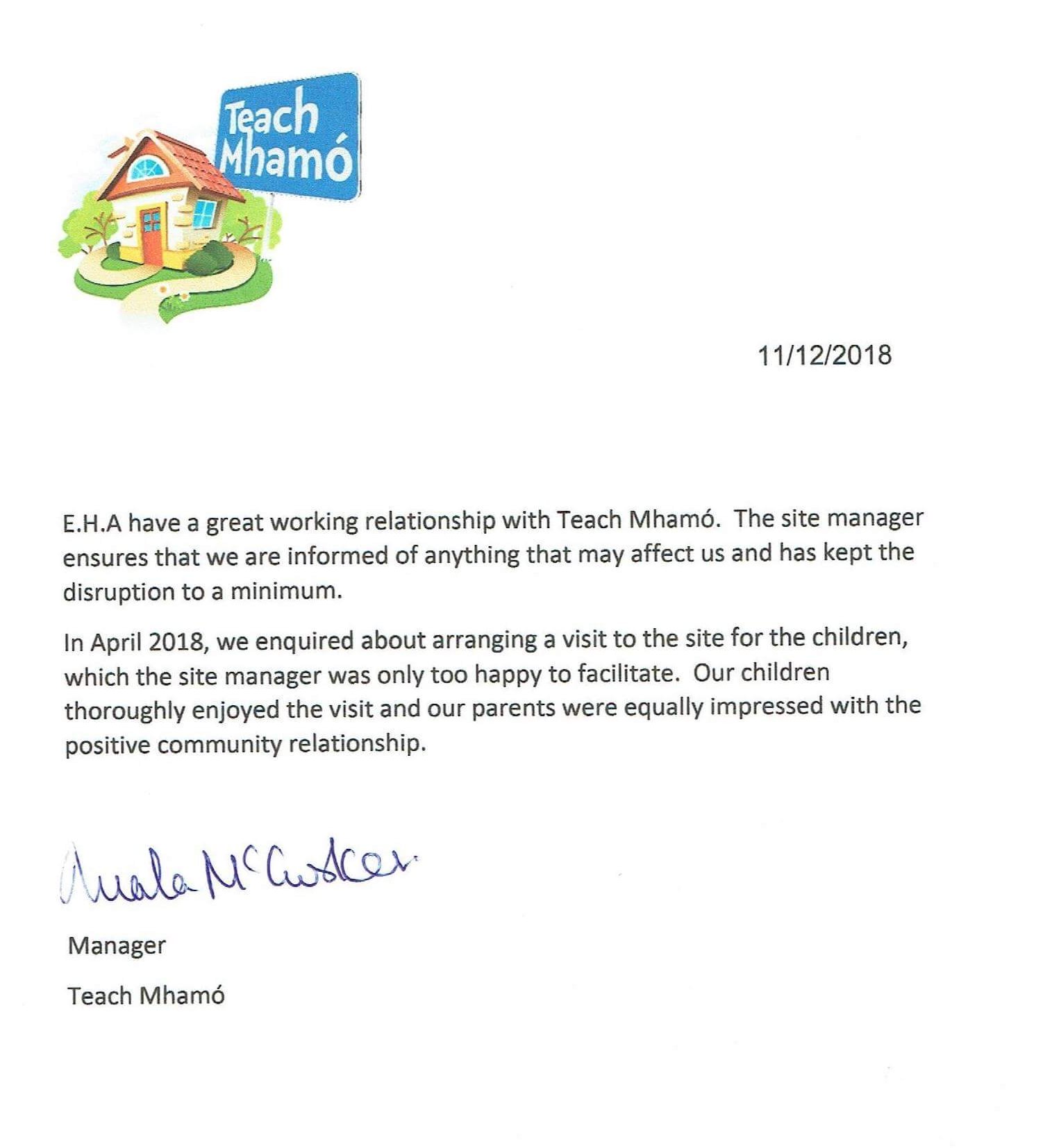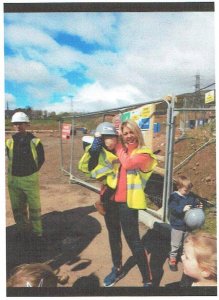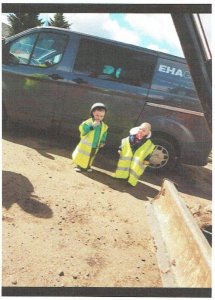 EHA make every attempt to minimise the impact our construction work has upon our neighbours and the local community. Following the Considerate Constructors Code of Practice, we engage with our neighbours and the public;
Informing, respecting and showing courtesy to those affected by the work
Minimising the impact of deliveries, parking and work on public roads
Contributing to and supporting the local community and economy
Working to create a positive and enduring impression of our organisation and the construction industry as a whole
The safety of our neighbours and the public is of the highest importance, EHA operate a Health and Safety Management System certified to BS OHSAS 18001:2007. This is registered with and independently monitored by a UKAS certified Third Party. Furthermore a Safe System of Work is mandatory for all tasks and activities on all EHA Group projects. These systems ensure that;
Care is taken for the safety of the public, visitors and the workforce
Security risks to neighbours are minimised
Attitudes and behaviours that enhance safety performance are embedded
Read more about our management systems and accreditations.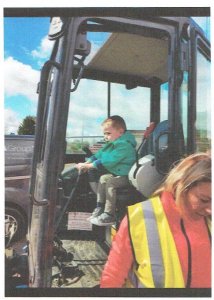 Back