EHA joins CEF Committee
EHA is delighted to join the Construction Employers Federation (CEF) Social Housing Committee.

The CEF is the certified representative body for the construction industry in Northern Ireland. The organisation has over 800 member companies accounting for over 70% of construction output in Northern Ireland.
The federation has 4 Committees and a representative Council which meet regularly to discuss the issues that are of most relevance and concern to members, with the aim of finding solutions that can benefit the entire industry.
The Social Housing Committee represents the interests of Federation members involved in the construction of social houses. The committee liaises regularly with the Northern Ireland Housing Executive and the Department for Communities.
EHA Group is committed to providing social housing across Northern Ireland and is currently building over 400 social homes. We will continue to build to meet the high demand of thousands of families on waiting lists across the province. Our Construction Director for Ireland, Mark Gilmore will join the committee and we look forward to engaging with the other members and involved groups.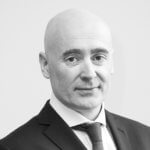 Find out more: www.cefni.co.uk/about-us/councils-and-committees/
View EHA's other memberships and accreditations.
Back