Housing Team of the Year 2019
We are delighted to announce that our team at Wakehurst Court, Ballymena has been shortlisted for Housing Team of the Year 2019.
The Chartered Institute of Housing awards are now in their 10th year and gather the best in practice from Northern Ireland and the Republic of Ireland. The awards showcase the amazing work and inspirational people seen in communities every day.
Our team at Wakehurst Court, Harryville, Ballymena worked collaboratively to deliver an outstanding contribution to EHA Group's organisational objectives. This contribution had a cascading affect, enabling our client to exceed their objectives and ultimately enable local families in need of a home to be housed sooner.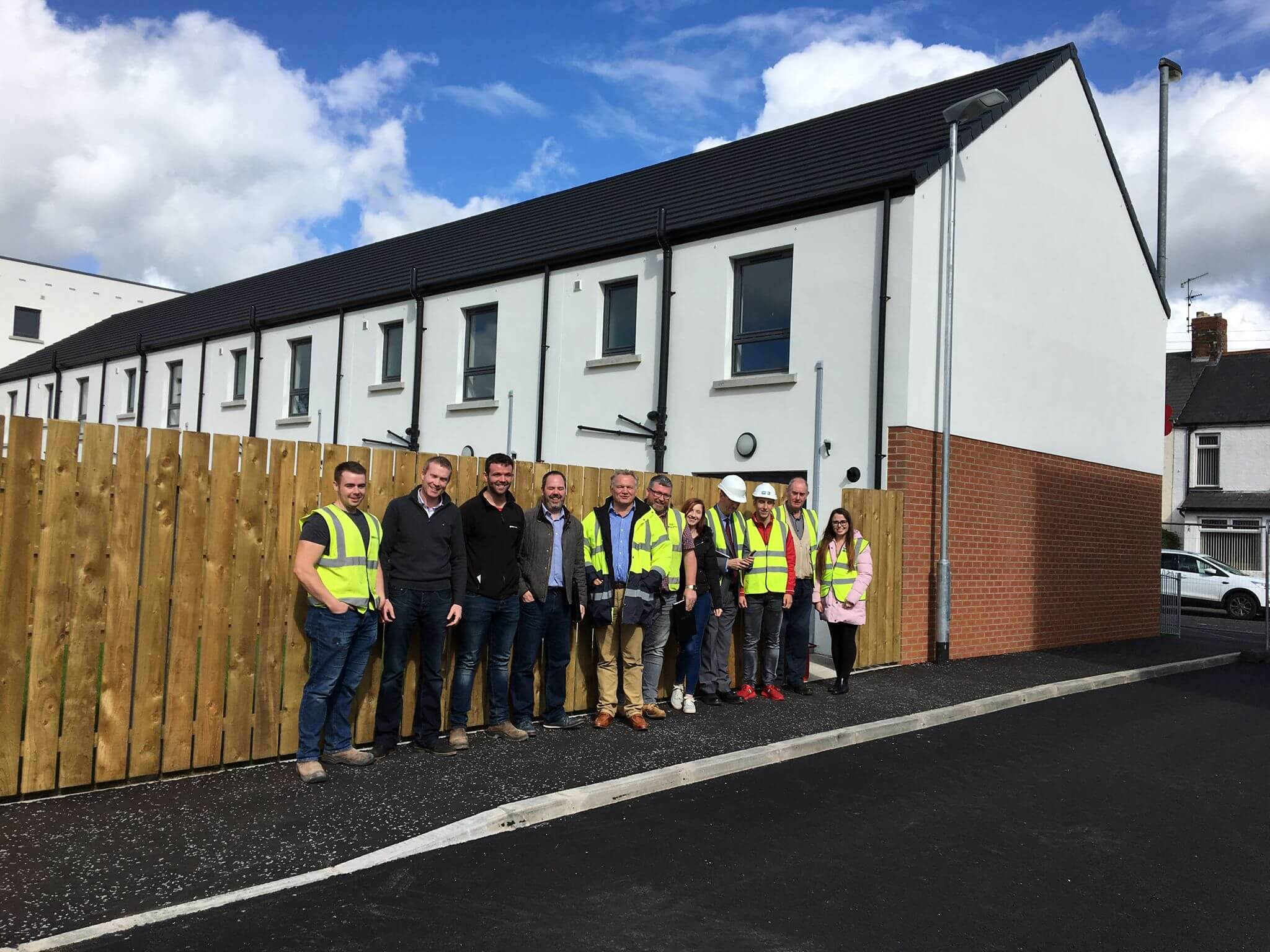 Wakehurst Court is a social housing scheme that EHA Group delivered in association with Mainline Contracts for Clanmil Housing association. The scheme is situated on a sensitive site on the Larne Road, previously the location of the Church of Our Lady. The land has now been regenerated into 48 high-quality Lifetime social homes for the local community.
The project team at Wakehurst Court delivered an outstanding contribution to EHA Group's organisational objectives.
Stated on our website homepage;
"As a fast growing, full-service UK Construction firm, we are dedicated to delivering the highest quality projects, built on time and to budget."
The commitment, steadfast hard work and management on site resulted in Wakehurst Court being delivered a mammoth 5 months ahead of schedule. Therefore, not only did the team achieve the company objective of delivering on time, but exceeded the objective and client expectations by completing much earlier than anticipated. Handovers were completed in September 2018, instead of February 2019 within a programme of just 15 months.
As also stated on the EHA homepage, we pride ourselves in the great working relationships we build with our partners and clients, who appreciate the ability for direct contact within this family run business. Subsequently we have developed lasting, multi-project relationships. The team at Wakehurst Court developed excellent working relationships with our client and the labour and materials supply chain. Their effective management ensured we best utilised our suppliers and sub-contractors to achieve the early completion date. This illustrated our reliability as a skilled main contractor, enabling the organisation to achieve and exceed our organisational objectives.
Mark Gilmore, Construction Director Ireland EHA Group said:
"We have been at the forefront of social housing construction in recent years and pride ourselves on delivering high quality schemes on programme and to budget. The team at Wakehurst Court completed their scheme in a timeframe that is virtually unheard of in the construction industry. It is a real testament to the contribution of each member to work collaboratively together."
Throughout the scheme, EHA also developed working relationships with local community groups and schools including Harryville Primary School. We undertook the Considerate Constructors Scheme's (CCS) Ivor Goodsite hoarding competition with the school in June 2017. This is an annual, UK wide competition that enables children to unleash their artistic skills on site hoardings, while also highlighting the importance of safety around building sites. This brightened up the construction site for the local community for the duration of the project, while building closer links and working relationships between EHA as the contractor and the local community.
As an added bonus, Harryville PS came Runner-Up in the competition. This was extremely well received by the local community and we were able to return to the school for a prize giving for all of the pupils involved.
Lesley Meikle, Principal at Harryville Primary School commented;
"We were thrilled to have been invited to be part of such a creative project by the EHA Group. Our pupils here at Harryville really enjoyed planning, designing and creating their pieces of art which combine to make such attractive hoarding for around the building site, which indeed benefits our entire community. Such creativity also promotes good learning and raises awareness with children on how important safety is around the building site."
Mark Gilmore, EHA Group adds;
"This was the first time EHA had entered the Considerate Contractors hoarding competition and we found it to be a great way to integrate further with the local community around our build. We are very keen to integrate with the local community on all of our projects and had already collaborated with the local innovation centre in Ballymena prior to the hoarding competition. This is another testament to the team."
Outcomes achieved from the Housing Team
The Wakehurst team demonstrated competent management, efficiency and collaboration.
The outcomes of this hard work outshone our objective, delivering 20 weeks ahead of programme. This outcome had a cascading affect, allowing local families in need of a home to be housed sooner. This alleviated social housing demand in the local area and also meant that all of the forty-eight families were able to move in and be settled into their new home before Christmas. This outstanding work further improved our reputation with the client and the local community.
This high level of neighbourliness created a positive advertisement in the local area not just for ourselves, but for the construction industry as a whole.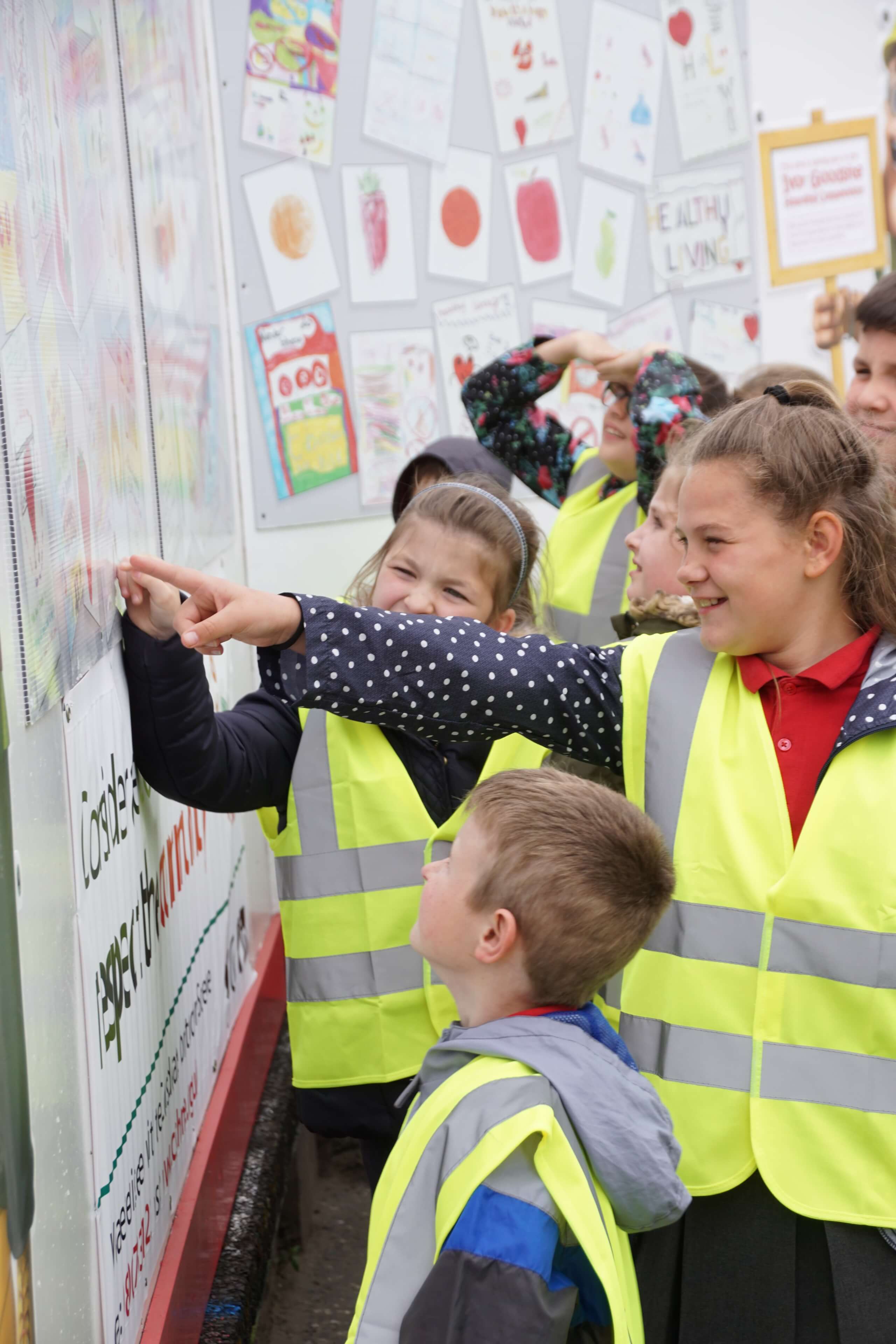 EHA as a responsible contractor illustrated our commitment to safety, community relations and appearance. This resulted in the site achieving Performance Beyond Compliance in their CCS Site Inspection in April 2018. This highlighted additional measures implemented well beyond the minimum requirements of the scheme's Code of Practice. This reflects positively upon the construction industry and all parties involved in the project, from sub-contractors to our client.
The CIH awards take place at the end of February 2019. Watch our News page for updates.
Back