Innovation in Placement Awards Winner 2018
Congratulations to our placement student Niall Mc Menamin winning the Innovation in Placement award 2018 from Ulster University.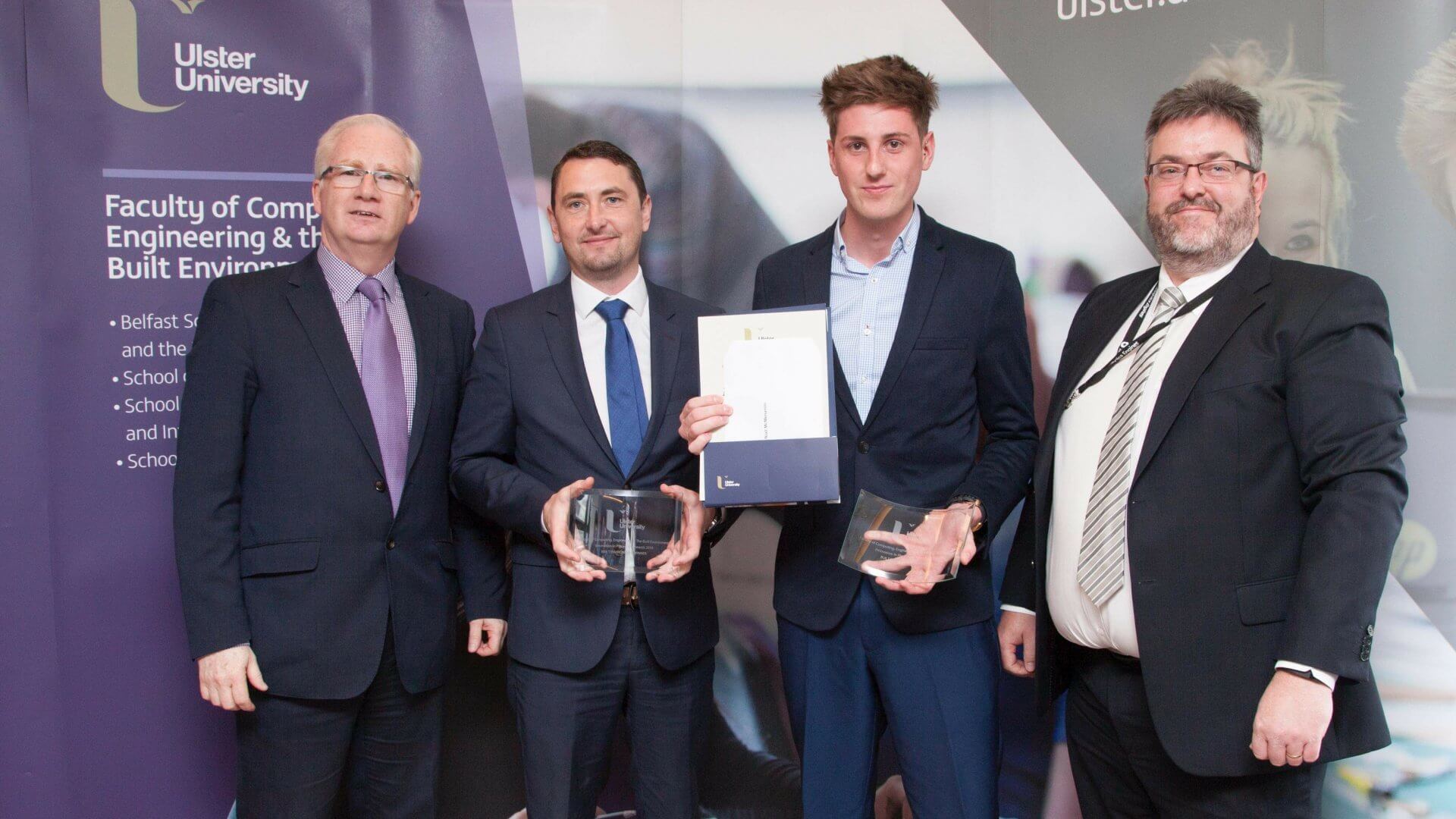 Niall was shortlisted under the Built Environment category and was awarded due to his responsibility and management of our Considerate Constructors Scheme (CCS) in Plymouth. Niall was the CCS Champion on our Derry's site and took a holistic approach to a new 
Personal Development & Health and Wellbeing Programme.
Niall's efforts resulted in:
Reduced labour turnover
Reduced absenteeism
Increased morale and motivation
40/45 CCS Accreditation – the highest score across the EHA Group and well above the CCS average of 36.10
Read more on Niall's entry submission.
We wish Niall the best of luck in his final year at the University of Ulster and will stay in touch for future CCS inspections!
Back