How you can Innovate on your Placement Year
Niall McMenamin, our trainee Site Manager and Site Administrator at Derry's Cross, Plymouth has been shortlisted as one of the three winning candidates for the University of Ulster's Innovation in Placement Awards 2018. Niall features in the Built Environment category.
Nominated by his colleagues due to his new ideas and approach on site, the Greysteel local has been a great support to the site team in Plymouth, EHA's largest project.
The awards take place this week on the 15th June 2018 at the University of Ulster.
Niall explains how he contributed during his placement and the changes he introduced to create a people centred approach, in turn alleviating recruitment issues.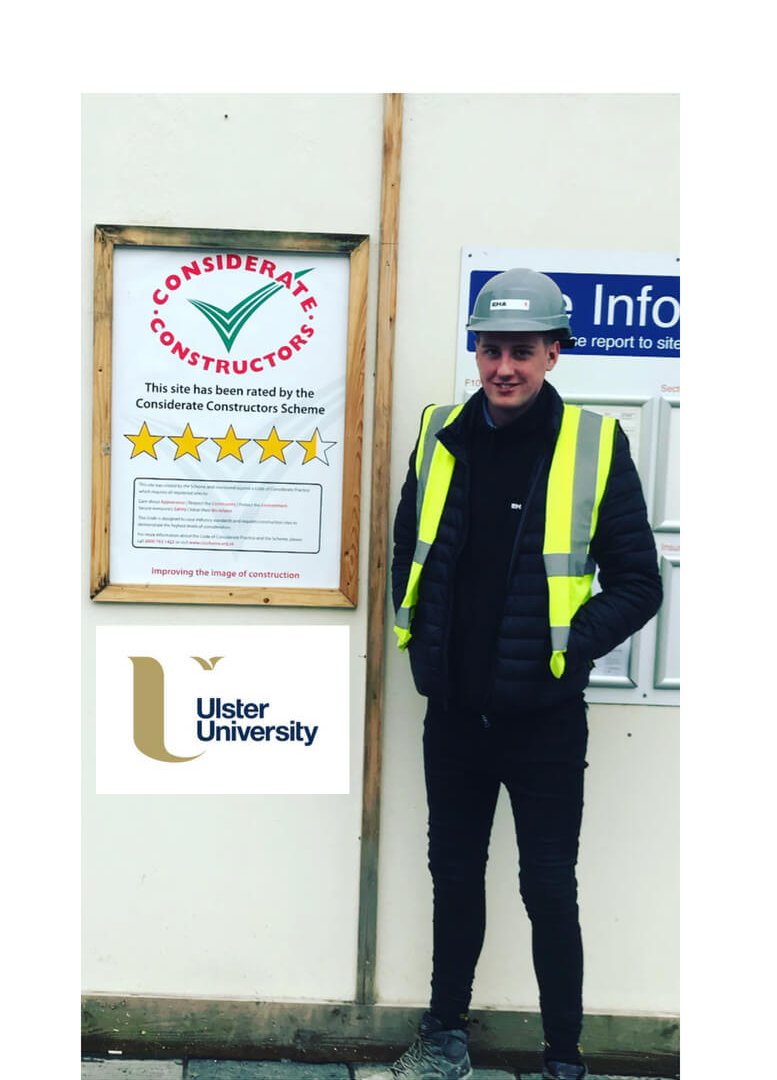 "To highlight my contribution to innovation during my year with EHA, I focused on the Considerate Constructors Scheme of which I am the Champion for.
The Considerate Constructors Scheme is considered to be the bench mark of the construction industry and is endorsed by local authorities and the Government.
CCS is a means by which you can assess and benchmark your site's performance and strive for development and improvement.
The Plymouth site had a CCS inspection during my placement so I focused my attention on achieving the best accreditation for the team. My focus was largely upon valuing the workforce and getting the best out of individuals by providing training courses, recognition awards and further opportunities.
I began by taking a holistic approach to a new 
Personal Development & Health and Wellbeing Programme. As there was difficulty finding (and keeping) "skilled labour" in the local area I suggested a programme to up-skill labourers through personal development opportunities including;
iPATH training
Oxy Acetylene Cutting training course
First Aid courses
We now have over 12 recruits that are working directly for the EHA Group on our Plymouth site.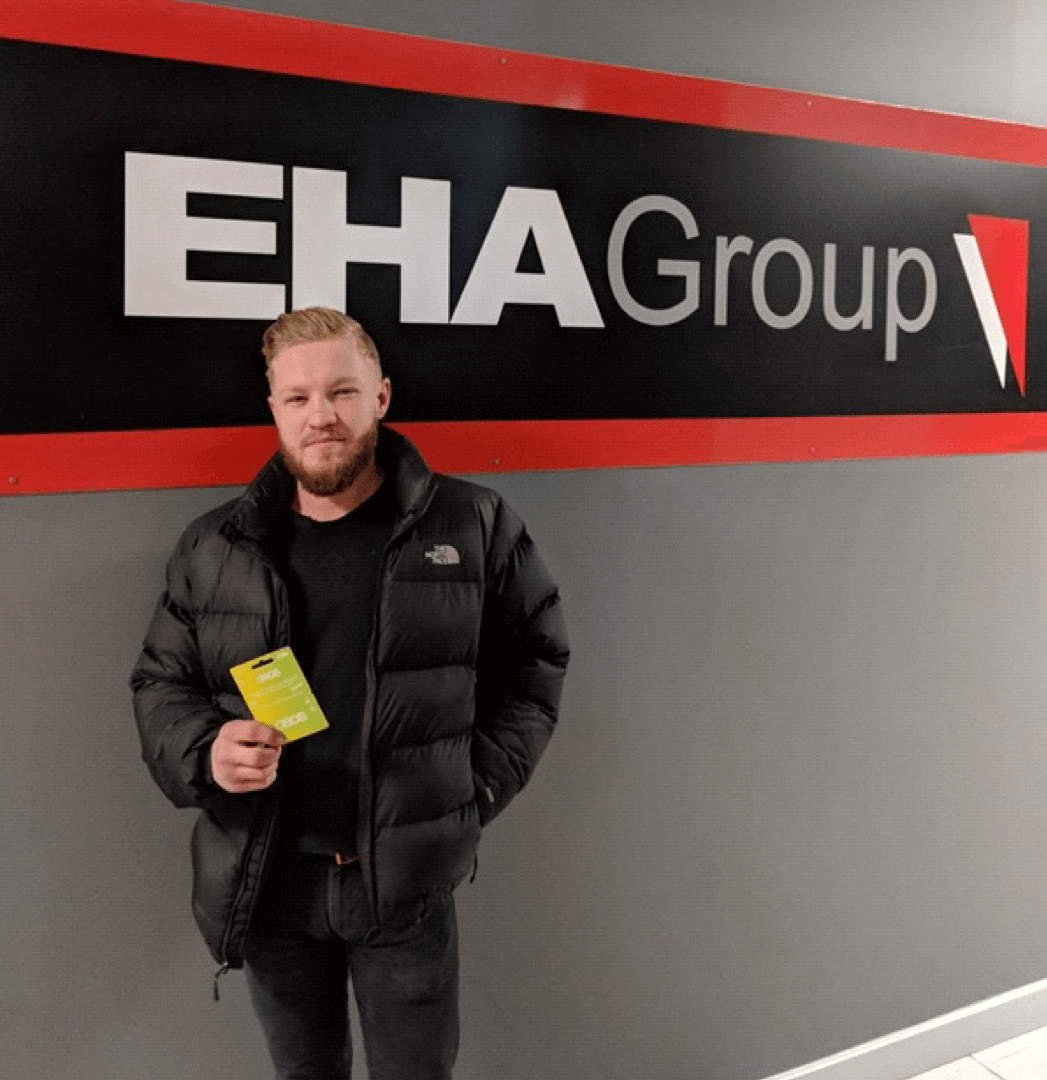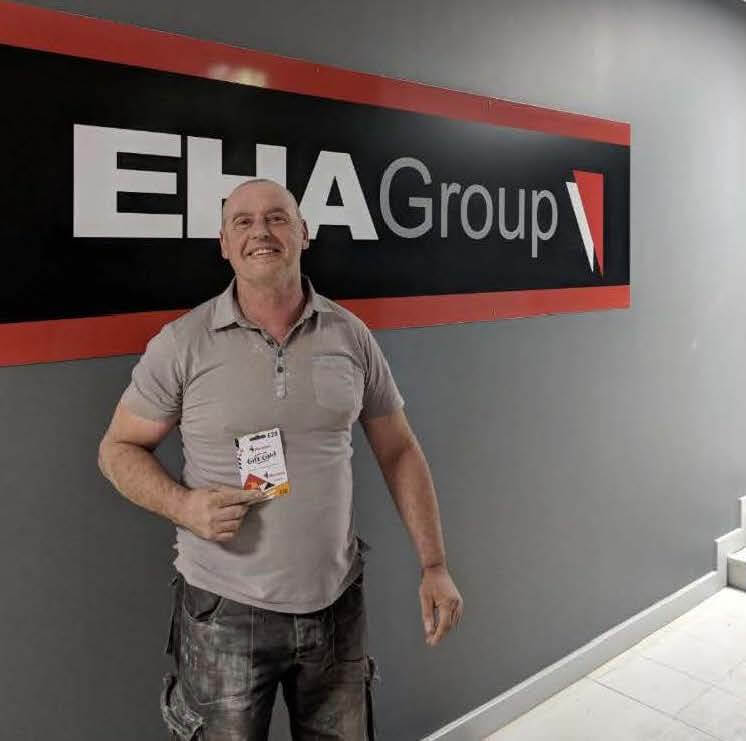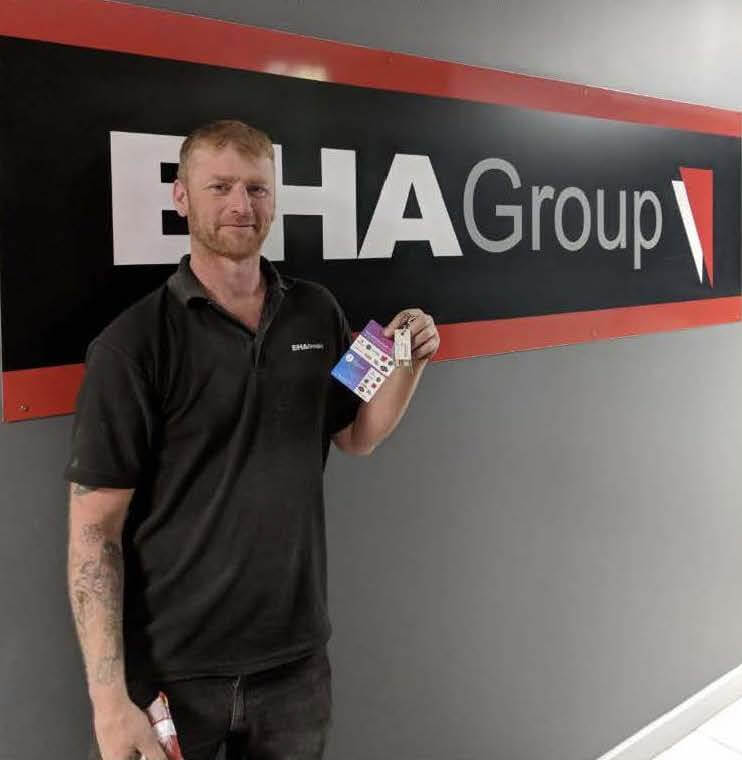 A Health MOT day was also introduced with mental health check-ups including gambling problems. I also established an information point for leaflets on a wide variety of topics. After this site-wide MOT day, we noticed a huge reduction in gambling and a number of staff approached me to let me know how much they benefited from the day.
When mentioning this to our CCS inspector on the day of our site visit, he was very impressed that the company would organise an event like this.
Such days improve morale and help workers feel valued and part of the EHA team; they also increase motivation and ultimately, labour retention so I was delighted to have contributed to those outcomes.
I also introduced a structured programme of internal communications with the staff including a newsletter, suggestion box and project updates.
These different strands introduced resulted in the following benefits for the Derry's Cross Project (and ultimately the EHA Group):
Reduced labour turnover
Reduced absenteeism
Increased morale and motivation
40/45 CCS Accreditation – the highest score across the EHA Group and well above the CCS average of 36.10
I believe it is important to not only carry out the employer's duty of care for its workforce, but to go above and beyond the standard required where possible. I will take on this learning and experience from my placement at EHA to my final year of study and into the working world after graduation."
Check out how Niall got on at the 2018 Awards… ☘
Back