Plymouth Santa Fun Run 2017
On Sunday 10th December, our slightly competitive Derry's Plymouth site team ran their way to victory in The Plymouth Santa Fun Run.
Ian Buchan, Tenant Liaison Officer and Steven Price, Contract Manager ran the 5km Santa Run through Plymouth City Centre. With over 1,100 runners braving the windy weather conditions, Sunday's Santa Fun Run was the biggest the city had hosted.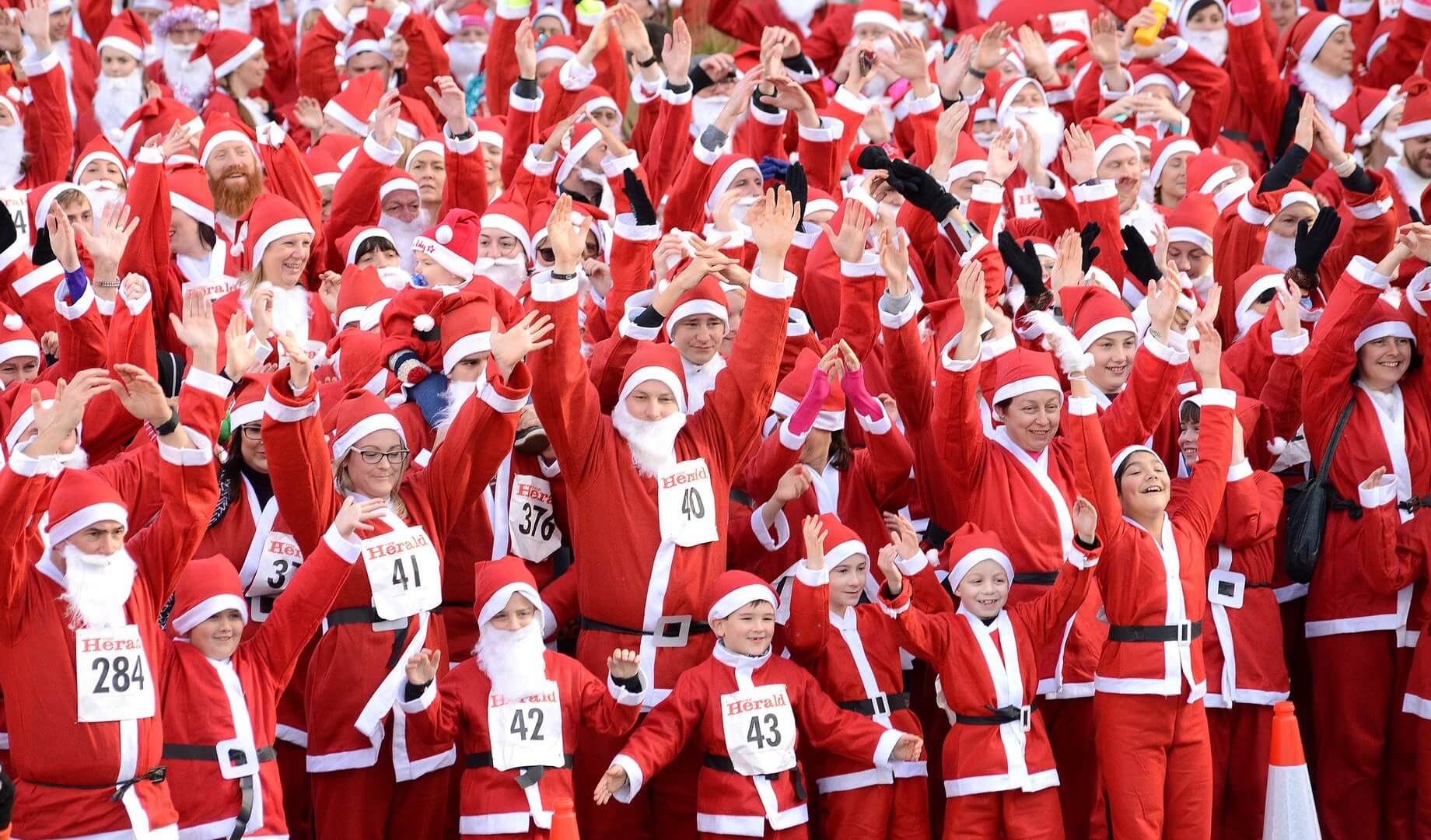 Team EHA completed their run not only in Santa suits, but also high visibility jackets, steel toe boots and helmets! 👷🏽 Despite this awkward running gear, Ian ran his way to victory coming first place in the race.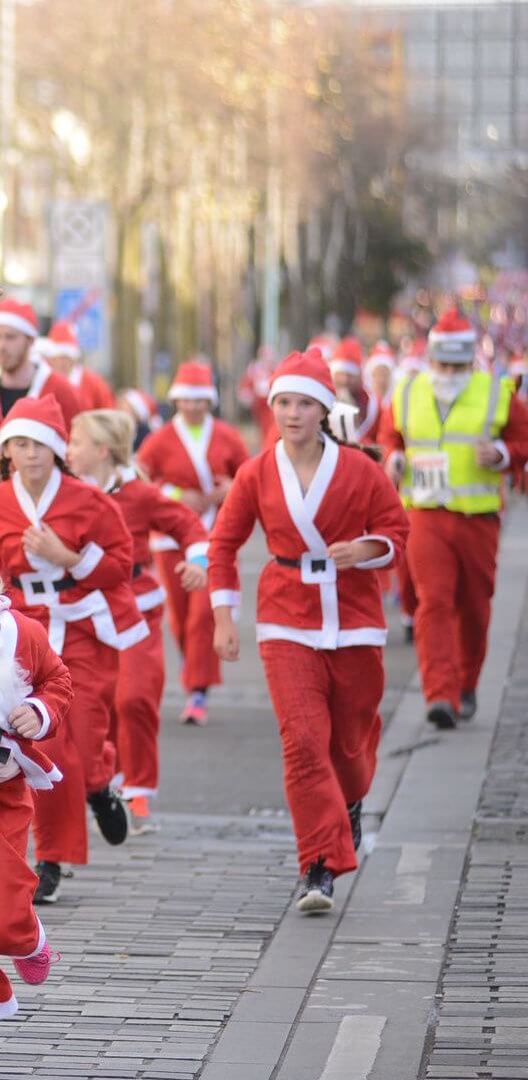 Steven (you can spot above in the high-vis jacket) was a bit stiff on the day after a small traffic accident just two days before, were he was pushed off his bike. He had previously held the title in 2011 completing the race in record time, but happily passed the title over to EHA team mate Ian.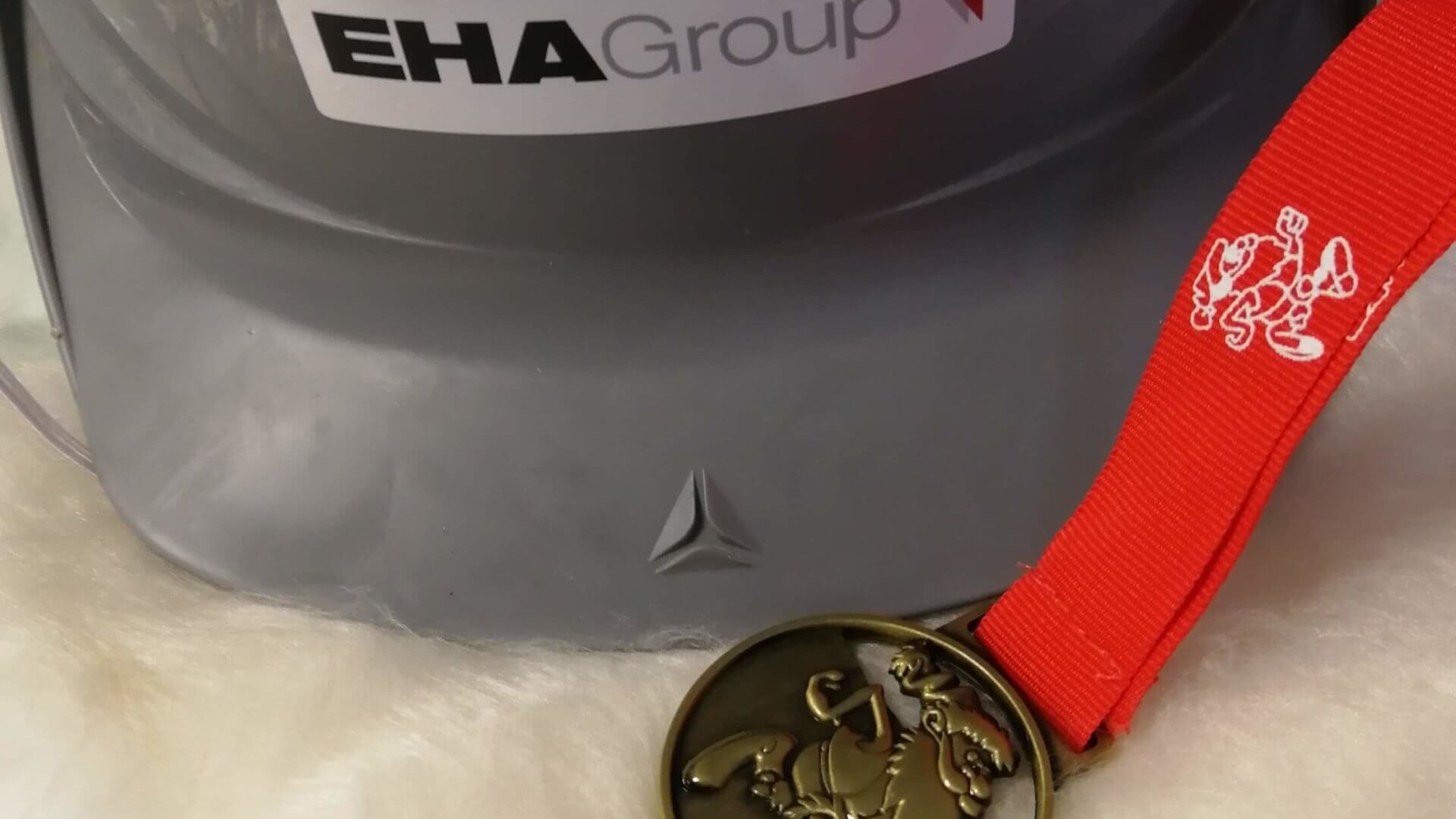 The well deserved Plymouth Santa Fun Run medals.
£650 has been raised for the Santa Run with more donations still coming in. Thank-you very much to:
Totus/Stoneman Scaffolding / Ian Jewson Jewson / Tony Mc Pollen/ Dusty Bin / DFR / DK Recruitment / Allium Environmental Ltd / Shield Environmental Services Ltd and all our Derry's Plymouth Site Team for your generosity.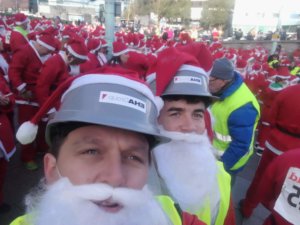 All fundraising will be donated to Northern Ireland Chest Heart and Stroke. This will be added to our total amount raised for "Danny's Run" Waterside Half Marathon, which our team in Derry, Northern Ireland completed in September in memory of colleague Danny McAuley.
Watch out for the final total as we continue to get more kind donations.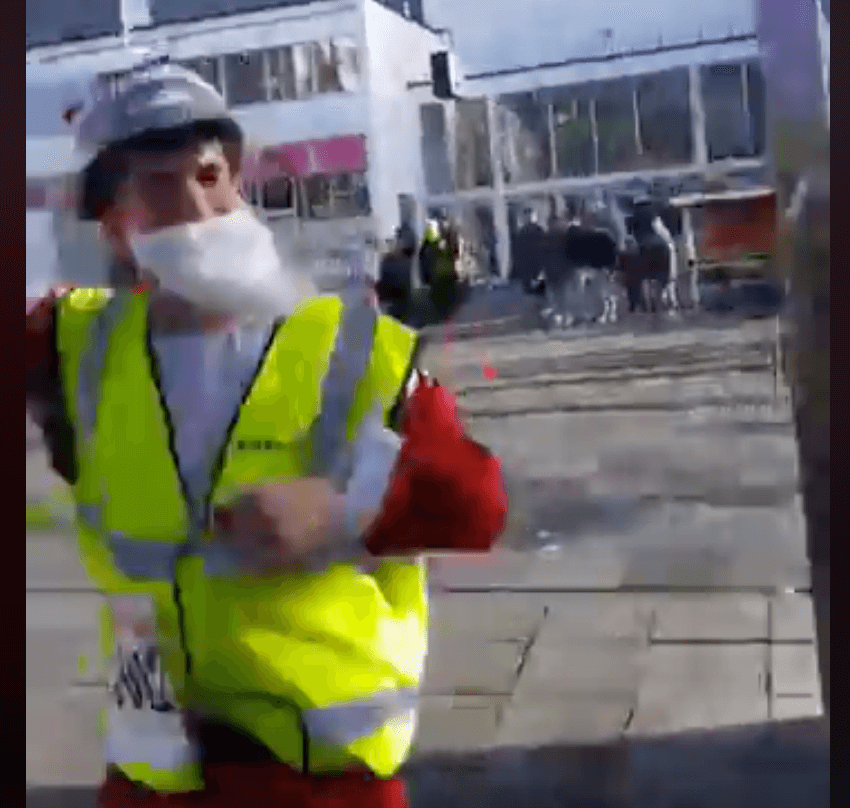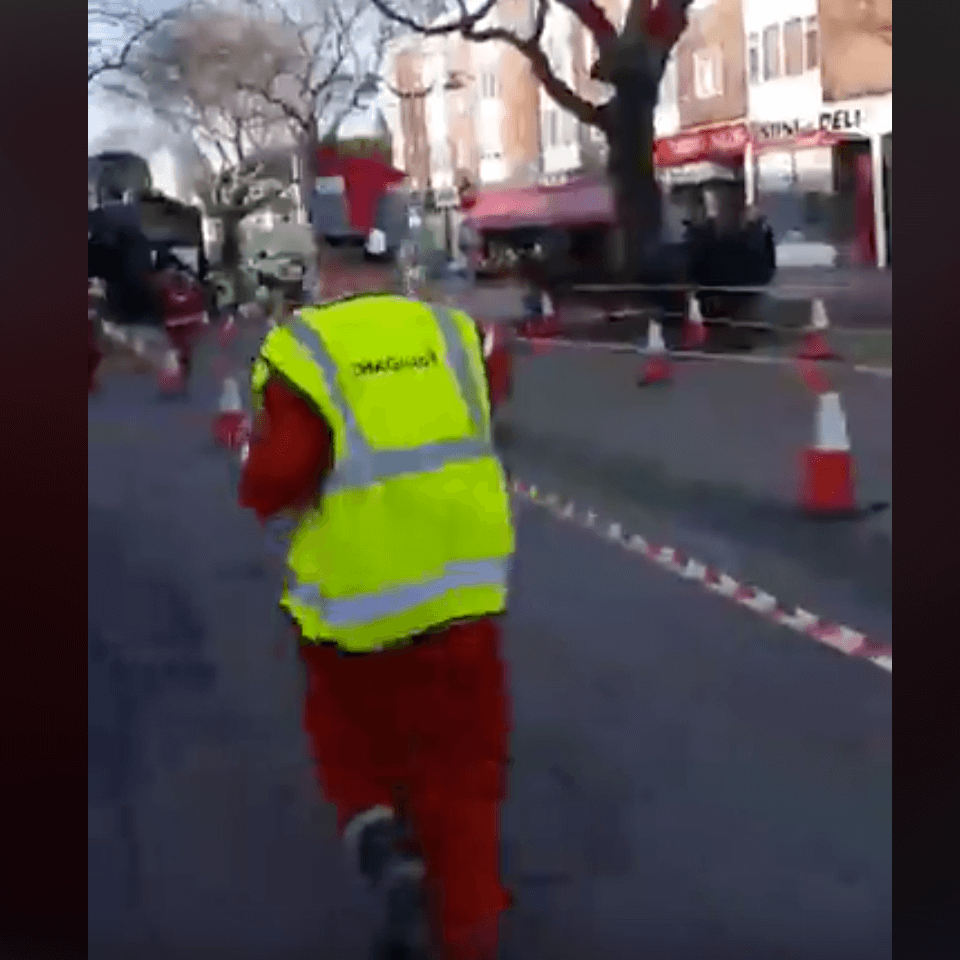 Video footage from The Plymouth Herald. Skip to 02:10 then 14:46… A Santa on a mission!
Back