Project Update: Mimosa Court
We are delighted to be working alongside South Ulster Housing again to construct 27 apartments at Mimosa Court, Derry.
For the apartments at Block A, brickwork is now complete and Block B brickwork is due for completion within the next two weeks.
Both blocks are whether tight (roof covering is complete and the external windows have been installed ).
M & E first fix is complete in Block A and is well advanced in Block B.
More updates to come.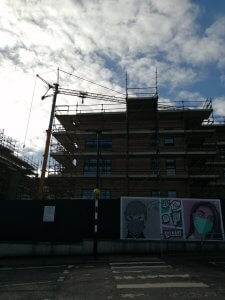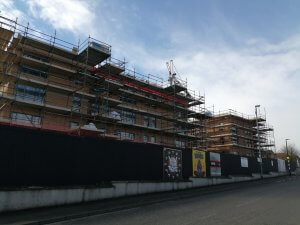 Back