Niall McMenamin shortlisted in University Placement Awards
Niall, our trainee Site Manager and Site Administrator at Derry's Cross, Plymouth has been shortlisted as one of the three winning candidates for the University of Ulster's Innovation in Placement Awards 2018. Niall features in the Built Environment category.
Nominated by his colleagues due to his contribution, the Greysteel local has been a great support to the site team over in Plymouth, EHA's largest project.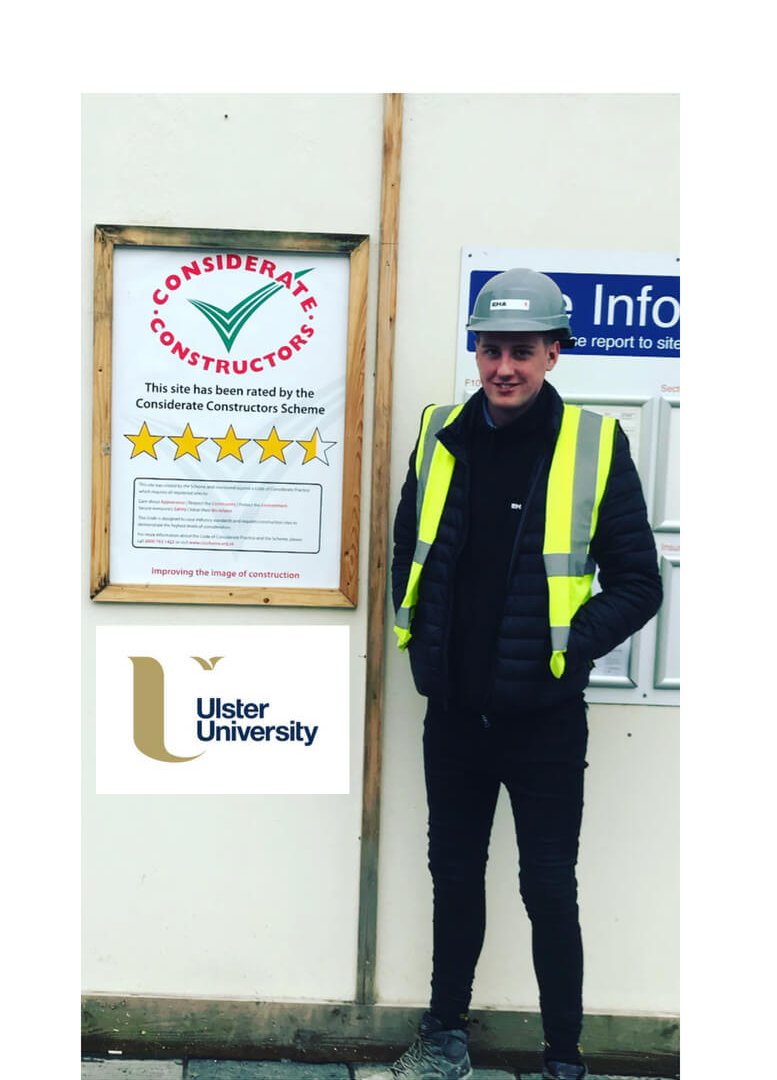 The final awards will take place on 15th June at the University of Ulster, as Niall prepares a written submission and presentation to the awards panel explaining his progress on the 1 year placement .
His colleagues on site commented;
"Niall started with EHA in July 2017. He really struggled being away from home and with the site work for the first 2-4 months, until something clicked and then he really started to find his feet in late 2017. In 2018 we couldn't have asked for more. Great contribution to the site, great support to the Site Team. We wish him all the luck of the Irish in the final of Placement of the year, and wish him the best in his career going forward.'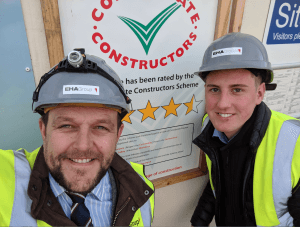 Steven Price EHA Contracts Manger and mentor said;
"I am over the moon with Niall's progress since he started with the site team in Plymouth, his progress since Christmas has been visible week on week. Niall will be an asset to any site team once he completes his studies, great to see young talent coming through the door into construction. He is tall lad but his head is definitely not in the clouds, very proud of him and his attitude to construction."
Read more on Niall's award submission for the Innovation in Placement Awards 2018!
Back